What is it:
A more price point friendly version of
Rocky Mountain
's high-end race bike, the full carbon Element RSL (race super light) and MSL (marathon super light). Of course those bikes are still around, too, but now they have a younger sibling that shares all the same MSL geometry and design, with a more friendly price tag. Starting point is $1900 for the Element 10. There are also Element 30 and 50 versions on the way to market, which will run $2400 and $3000 respectively. All three bikes are 120mm travel steeds meant for long distance racing, or friendly all day cross-country epics. Just like the its carbon predecessor, the new Element uses a four-bar SmoothLink suspension design.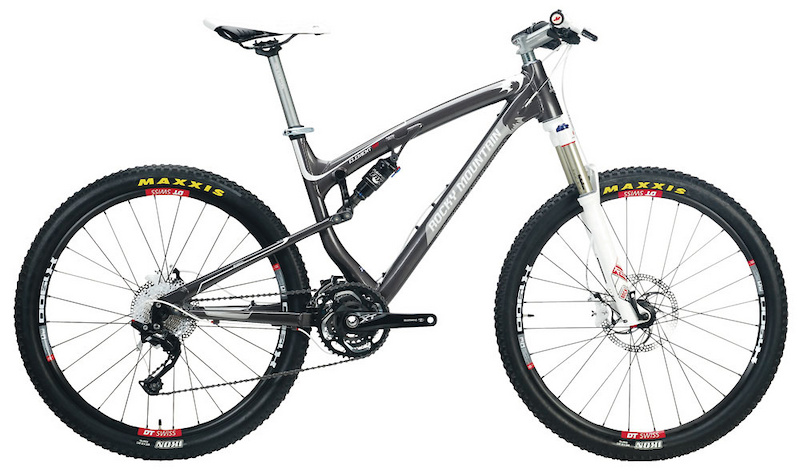 The brand new aluminum Element 50, retail price $3000. Weight 26.5 pounds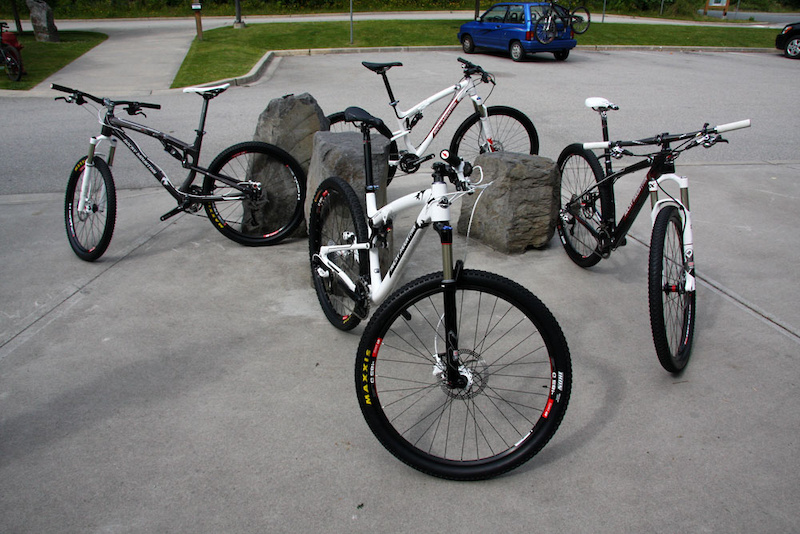 Bikes on display outside the visitors center. No test rides were allowed, as these bikes were all destined for the company's dealer launch next week in eastern Canada.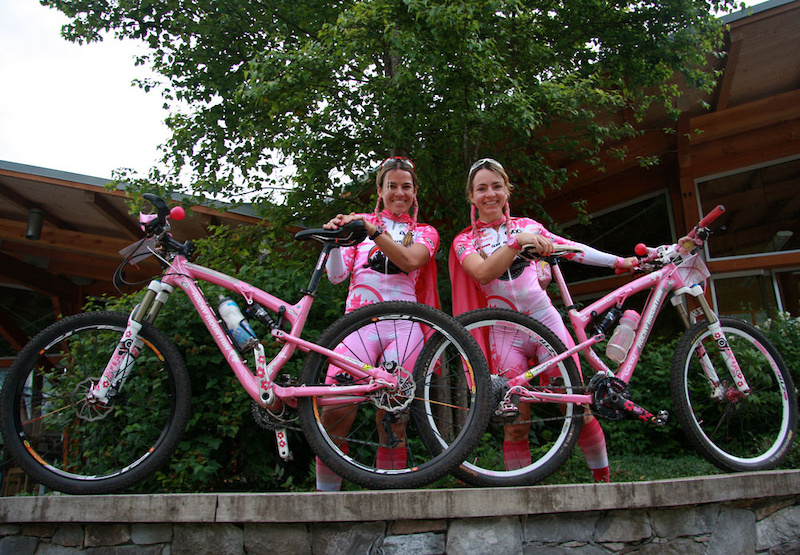 The Brazilian duo of Dri Boccia and Luci Cox help spread the Rocky gospel through their love of all things pink. Rocky liked what the ladies were up to so much, they made them these pair of one-off pink Elements to race at BC Bike Race.
How are the Element 10, 30 and 50 different

:
Well, compared the carbon MSLs, the only difference according to Rocky Mountain is frame material, price and weight. The key is how they are the same. Rocky got deservedly great reviews for its carbon MSL offering and is attempting to duplicate that for the more price conscious consumer. The three new 120mm 26-inch bikes are $1900, $2400 and $3000 respectively, meaning you don't have to take out a second mortgage or sell your car just to buy a bike that is race – and trail – worthy.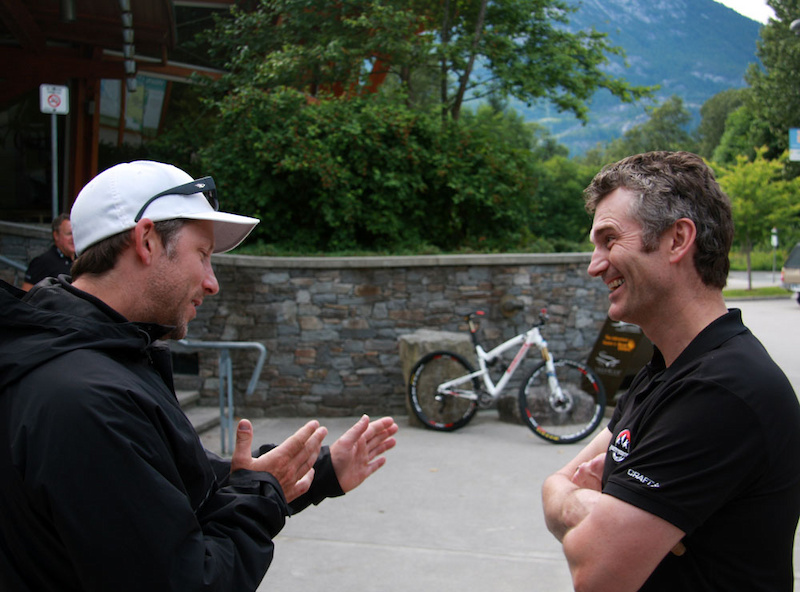 Long time team rider and brand ambassador Andreas Hestler talks BC Bike Race adventures with Rocky Mountain's general manager of sales and marketing, Charles Russell.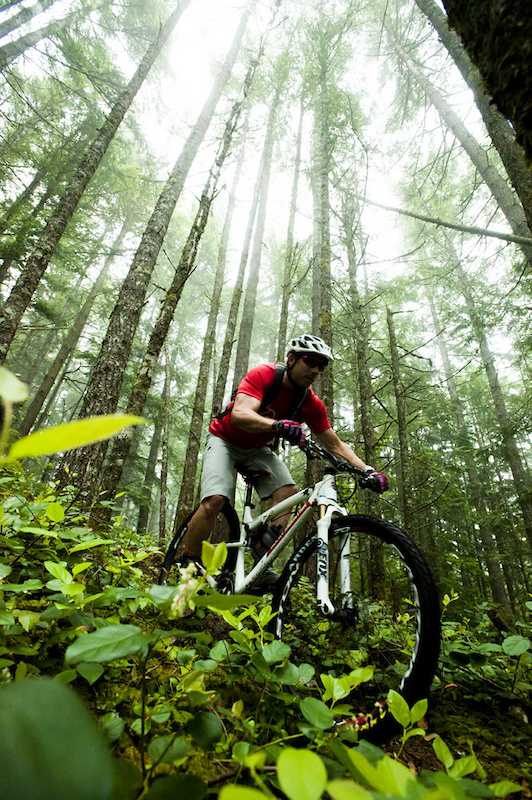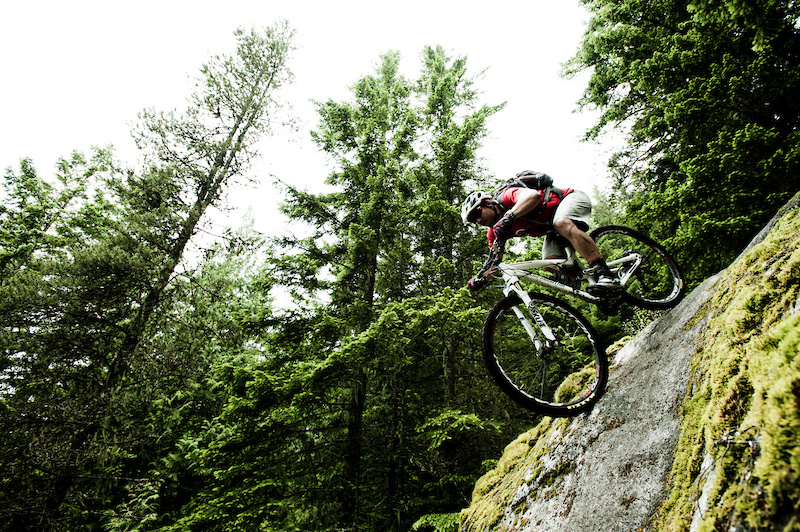 Andreas Hestler puts the new Element through its paces during a photo session in Squamish.
Features you need to know about include

:
7005 aluminum FORM tubesets, extended top tube, slack 69.5-degree head angle, four-bar patented SmoothLink suspension, a nifty sag indicator on the rocker link for easy set-up, internal cable routing and cable guides for dropper seatposts, a tapered head tube, BB92 bottom bracket shell, direct-mount front derailleur, anti-chain-drop plates, and a rubber seat collar sleeve that keep the mud and muck out of your seatpost, even if you're racing a seven-day stage race on the rough and often muddy trails of British Columbia, as Pinkbike has been doing all week.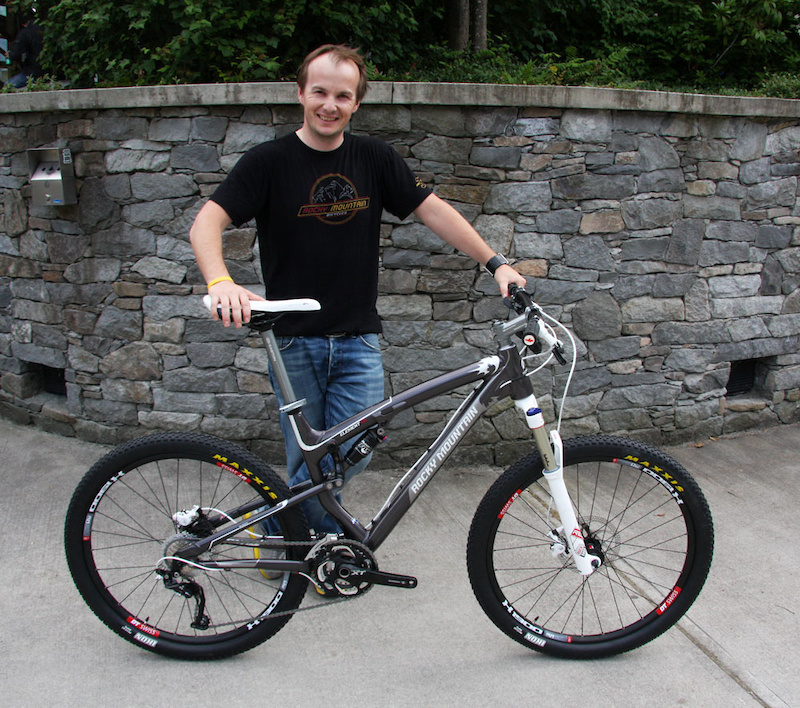 Rocky Mountain product manager Alex Cogger stands behind the latest additions to the company line, literally.
Product manager Alex Cogger says
"We're based here in British Columbia, so this event shows off our backyard, our roots. It also shows what the bike is capable of. You can take to the start line and race or it can just be an everyman bike that can do all day trail epics with your friends. Cross-country is a lot more things than what it used to be. 2011 was our first ever ground up re-design of the Element platform and the consensus is that we knocked it out of the park. When it came time for the aluminum versions we had to transfer all the successes over – the technology, the ride quality, the trail worthiness into the new aluminum platforms.
That started with the SmoothLink suspension, which we carried over. The two most important points with that are easy to reach controls on the rear shock and very stiff rear links. SmoothLink is our trademarked suspension. The key about this is the average chain torque line is parallel in all points of travel. That means the chain can't pull on the suspension. That's the key. The way we do this is by very carefully positioning the rear pivot 10mm above the rear axle. It seems like a simple solution. But to do that we had to do some tricky configurations to sneak the chain past.
The other key point with SmoothLink is minimal chain growth. If the suspension pulls on your chain you get pedal kick and bob. But with the SmoothLink design we are able to dramatically reduce the chain growth. There's only 11mm on the 26-inch version compared to our competitors that are easily double or triple that amount. Long story short, our bike has a very neutral suspension system. Pedaling has no effect on the suspension compared to other bikes."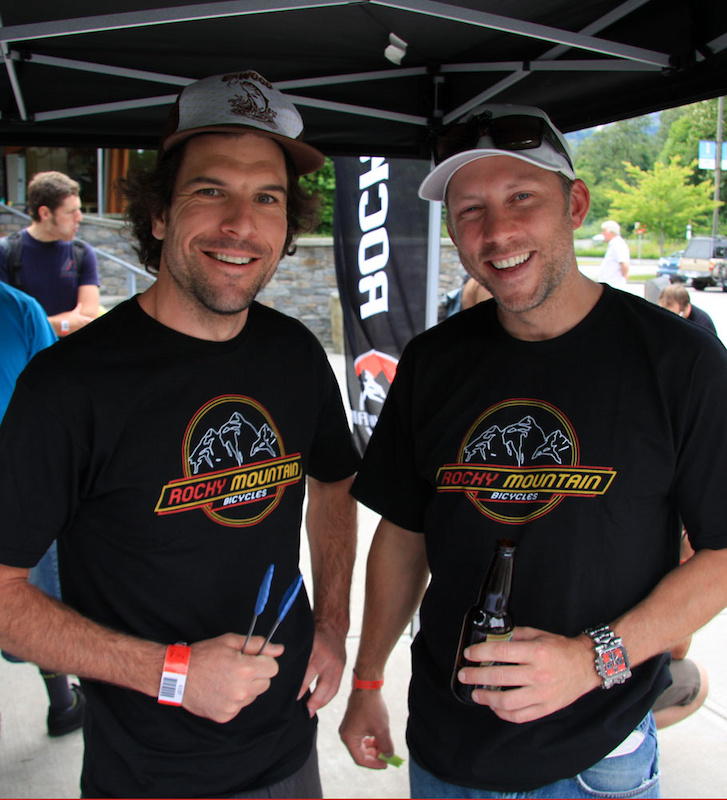 Luminaries in attendance at the low-key launch included BC Bike Race overall leader Chris Sheppard, and longtime Rocky rider and gospel spreader, Andreas Hestler.
Details:
-7005 aluminum FORM tubesets
-Long top tube (58.5cm on 18" model)
-Slack head angle (69.5°)
-Four-bar SmoothLink suspension
-Sag indicator on rocker link
-Internal cable routing
-Cable guides for dropper seatposts
-Tapered head tube
-BB92 bottom bracket shell
-Direct-mount front derailleur
-Anti-chain-drop plates
-Rubber seat collar sleeve
Pinkbike's Take:
We didn't get the chance to ride the new aluminum 26-inch Element – or any of the new steeds. But if the 120mm aluminum bike handles anything like its carbon cousins, then we like this bike. Rocky was kind enough to loan us an Element MSL 70 to race in the BC Bike Race, and after six days of hard riding the review is two big thumbs up. While not a pure bread race machine, the Element MSL has handled endless miles of precipitous granny gear climbing, and tons of rough, rooty, rocky descending with equal aplomb. The rear shock is easy to reach for on-the-fly adjustments. The SmoothLink suspension has deftly soaked up all that we've thrown at it. And combined with a pair of light and stiff 2012 Mavic CrossMax STs, our race machine has eaten up extended fire road sections as fast as the legs could spin. Which by the way, isn't very fast at this point. Stage racing is hard…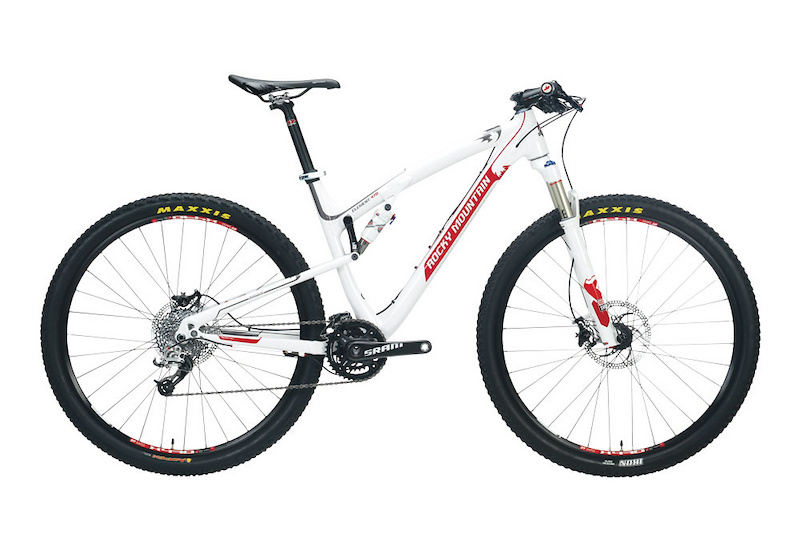 Rocky also rolled out a new full suspension 29er which utilizes their RTC-29 (race tuned compact) design. Retail price $4300. Weight is 26.6 pounds.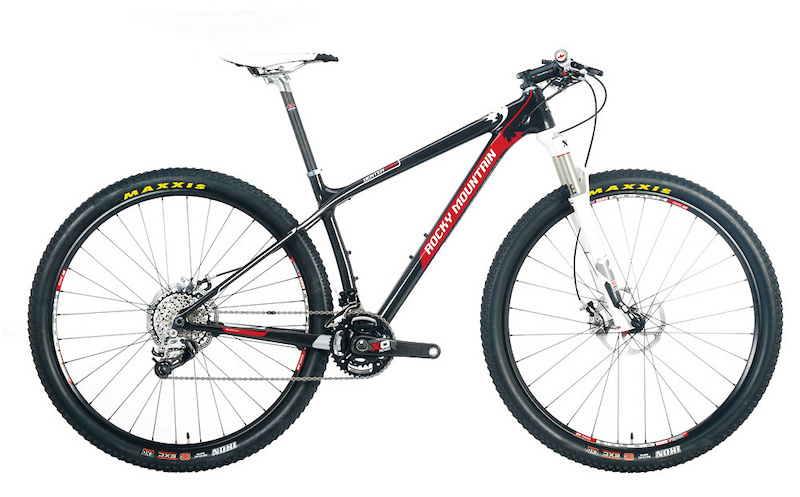 If you're in need of a hardtail for some reason, Rocky hopes you'll opt for a 29er, because starting next year that's all they're making when it comes to the new Vertex RSL. Retail price $5550. Weight is 21.6 pounds.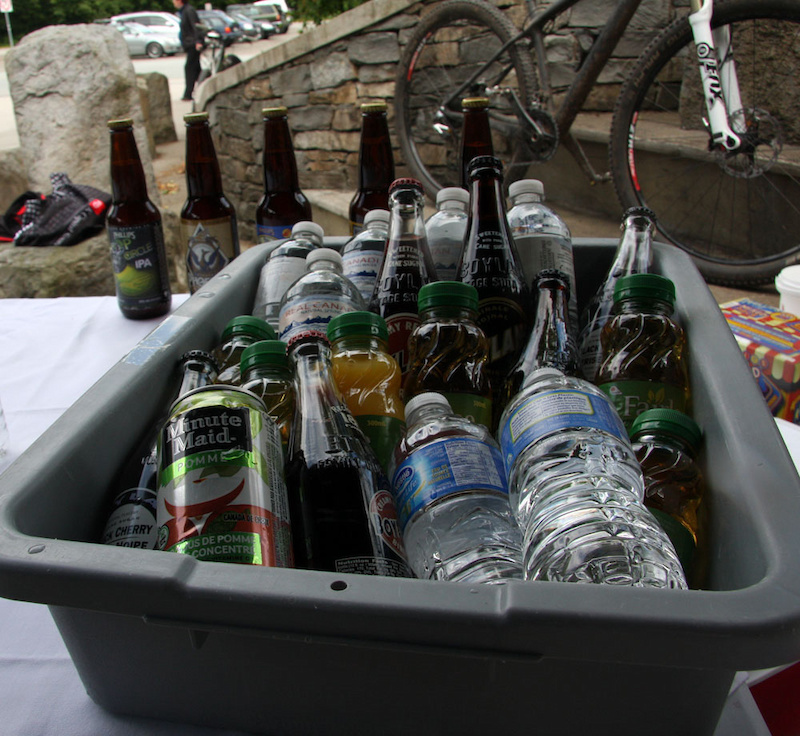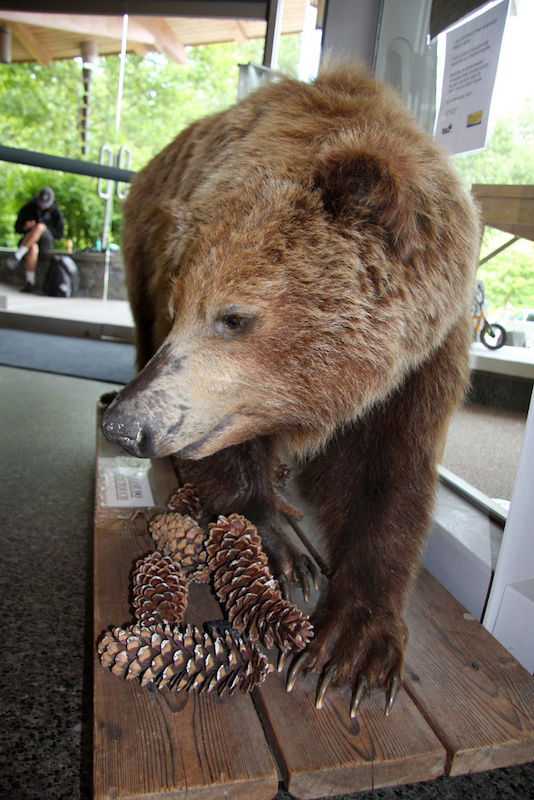 Rocky's launch coincided with stage 6 of the BC Bike Race, a seven-day cross country epic that started on Vancouver Island and finished in Whistler on July 9. Venue for the powwow was the Squamish Visitor Information Center, which parcels out lots of information about the local bear population. Besides lots of bike talk, snacks and cold beverages were on the menu. When things wrapped up, all the bikes were loaded onto a truck bound for Rocky's dealer launch in Eastern Canada.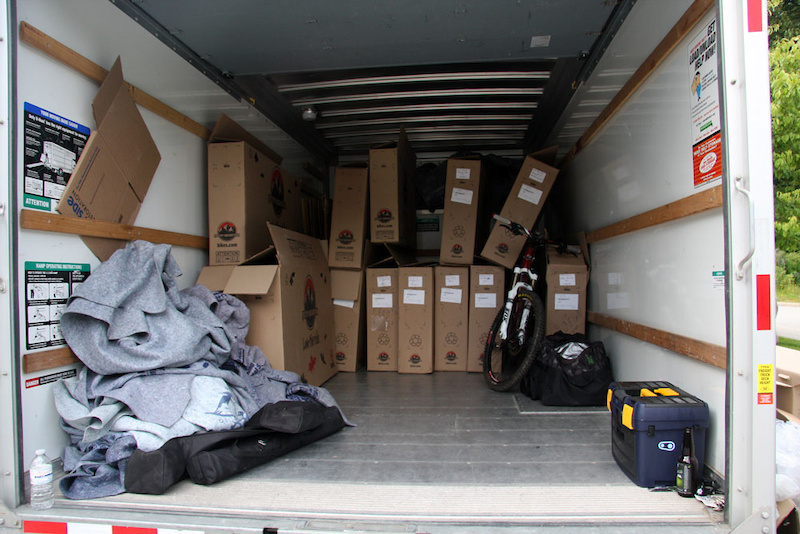 By Jason Sumner