Aaron LaRocque will be heading up the Pinkbike Media Team at this year's Mongolia Bike Challenge presented by Orbea. Pinkbike is now the Official Media Partner of the Mongolia Bike Challenge. This year's team will also include Nic Genovese and Margus Riga. Team MBC caught up to Aaron for a chat.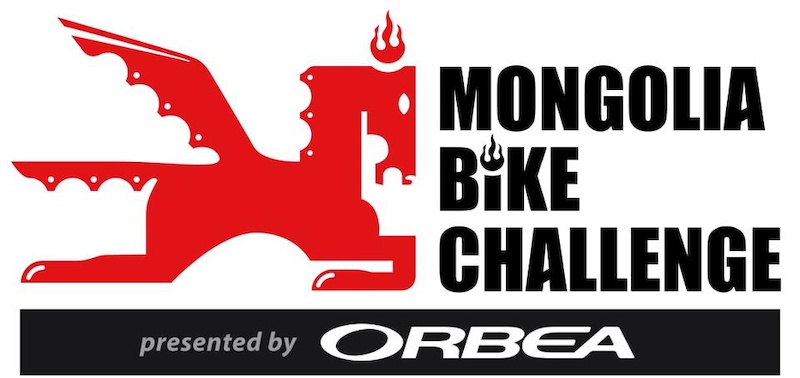 Aaron, great to meet you. You are only 25, pretty surprising based on the volume of high-quality work you have produced and your high regard in the mountain bike world. How long have you been at this and what do you attribute your success to?
I started shooting mountain biking about 8 or 9 years ago for fun. My friends and I made videos just to capture all the stuff we did on bikes. I was hooked right from the start and haven't slowed down since then. I love shooting and I love bikes and I hope that comes across in my work.
You describe yourself as an HD action sports videographer. What sort of projects take up most of your time?
Mountain biking has always been my focus. I do everything from commercial stuff to event coverage and if I'm not shooting bike videos for work I'm shooting them for fun. I do some non-bike projects here and there, but bike stuff is my first love for sure.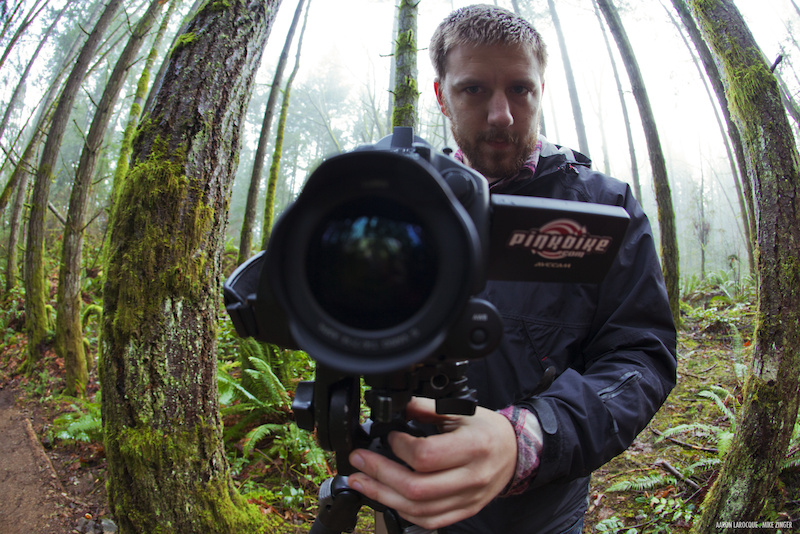 What grabbed your attention when the Mongolia Bike Challenge project came up? What are your thoughts going into the race?
The draw for me to this event is the adventure of it. I love travelling and seeing new places and this is an incredible opportunity to see somewhere I would likely never otherwise get to go and to see an incredible event at the same time. It sounds like we'll be heading into some remote areas of Mongolia and basically camping. I love the idea of shooting mountain biking in unique locations and this certainly fits that criteria.
The MBC is a tough race with rough landscape and harsh weather conditions. You will be shooting in the middle of nowhere much of the time. How is this going to affect your planning and shooting?
I stress out before every trip. I check, double check, then recheck over all my gear. It's the unknown of what it will be like when I get there and what I will need, and certainly Mongolia will be my biggest adventure in shooting to date. Spending almost two weeks in tents, editing on the go, presents many unique challenges, challenges that I won't be able to foresee and won't fully understand until I get there. It's about being as prepared as possible for as many curve-balls as possible, because when you're in the middle of nowhere, count on something going wrong.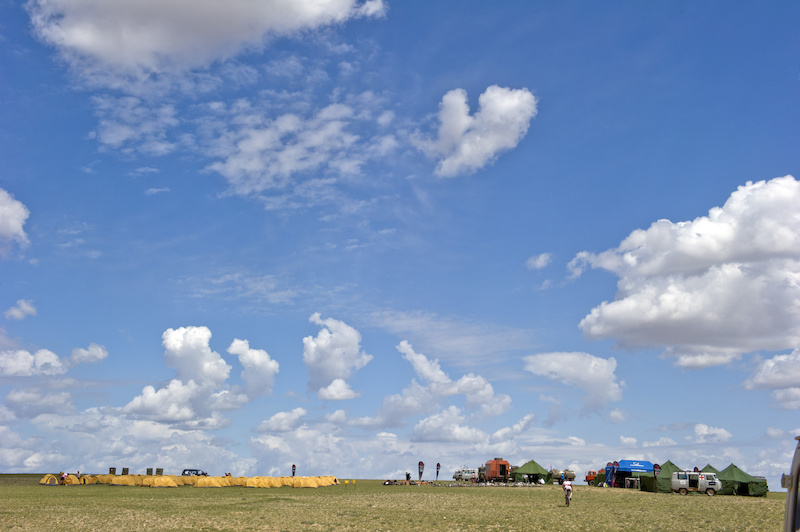 Nic Genovese of Pinkbike will be joining you in Mongolia. How will that work – will you both be shooting the whole time? What can people expect to see coming out of the race from you guys?
Nic and I will be collaborating to bring daily recaps of the race, capturing as much of the action as possible and hopefully capturing the adventure, landscape as well as the culture. After the event, I'll be working on a short, mini-documentary to showcase the event as a whole.
What's the big outcome planned for Aaron Larocque @ Mongolia Bike Challenge?
The biggest thing for me is to capture the adventure of it all and try and show a side of mountain biking that hasn't been showcased as much. I'm also just looking forward to seeing the sights in Mongolia!
Sounds great, Aaron. Looking forward to seeing you in Ulaan Baator!
The 2012 Mongolia Bike Challenge, presented by Orbea, will take place from July 28 to August 11, 2012.
For more information visit:
www.mongoliabikechallenge.com
Contact Chris Ganeff:
chris@mongoliabikechallenge.com