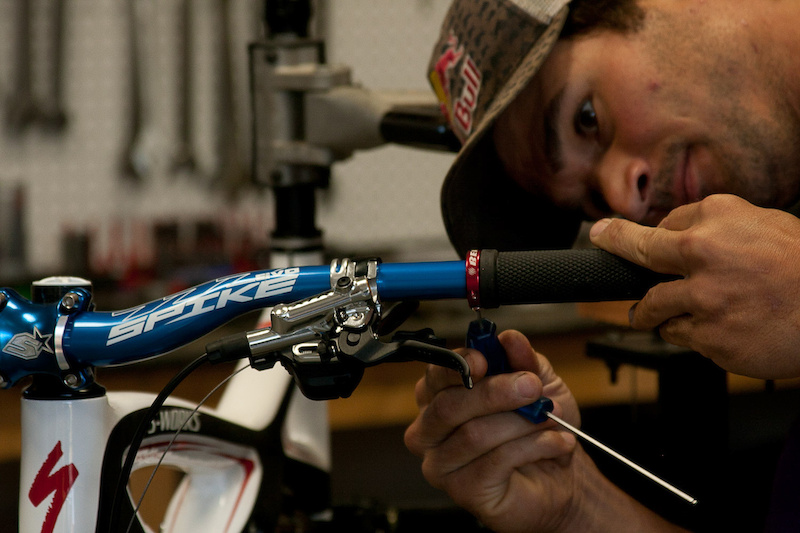 Darren Dials in his new Spike 777 EVO Handlebar and Spike Race Stem
You may have noticed that Darren Berrecloth was sporting a new bar and stem combo from Spank at the recent Bearclaw Invitational. Darren has been working with Spank on the
Spike Race Stem
and
Spike 777 EVO handlebar
for some time, but just recently brought their new partnership into the public eye.
Darren joins the already stacked Spank Industries pro team, as a competitor, development consultant and ambassador. It's a great match! Similarities run deep between Spank and The Claw, as gravity innovators from the beginning, and big parts of the movement to bring Freeride MTB to the mainstream.
| | |
| --- | --- |
| | We're stoked! It's hard to imagine a rider with more impact internationally than Darren has. He makes an incredible addition to the team. The Berrecloths have an incredible work ethic and understanding of the industry which is not easy to come by these days, so we didn't have to think twice when the opportunity arose. Darren brings to the table a lot more than just promotional promise though. His years of experience and unbelievable skill level make him an invaluable source for product development and testing. In fact, we've already started with Darren on the development of a signature line of ultra high end cockpit components. We're working on a special adaptation of our legendary Spike 777 bar using Spank's Dual XGT, (Extreme Gradual Taper) Technology, which means Darren will have the most highly weight optimized gravity bar on the planet! - Mike Dutton, Spank Brand Manager |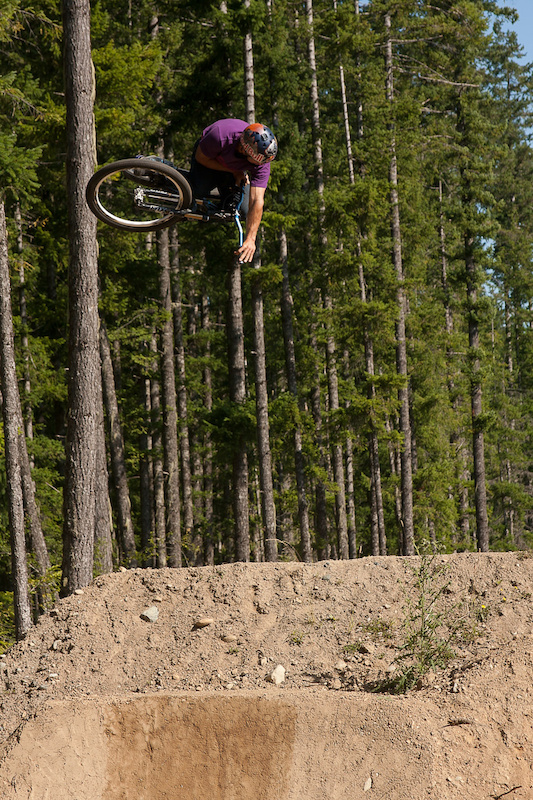 Product Testing Bearclaw Style!
Very few people in the history of our sport have been able to make the kind of impact Darren Berrecloth has. Darren has been a fixture in the top ranks of the FMB since its beginning, with wins at Crankworx, and the Nissan Qashquai Tour, and multiple victories at Monster Park and Adidas Slopestyle, as well as podiums at Redbull Rampage, Chatel and many more. Starting six years ago, the Claw took freeride competition to a new level, with his signature Bearclaw Invitational, a Gold Level FMB event which challenges the top freestylers in the world semi annually on a course designed and built by Darren and his crew.
Even for those that don't follow the FMB tour and rankings, Darren is considered a household name for most riders around the world. For almost a decade, no freeride mountain bike movie would be complete without a dazzling display from the Claw. Darren's compiled a very impressive list of credits, including the New World Disorder Series, Kranked, the Collective, Follow Me, and most recently the highly anticipated Where the Trail Ends, just to name a few.
This year at Whistler's Crankworx, Spank is celebrating their new partnership with special offers on the bar and stem models that Darren is riding, competitions and giveaways, and maybe even a couple of bubblies! Watch for the Spank booth right next to Redbull, stop by, and join in the festivities!
Visit
www.spank-bikes.com
for more details