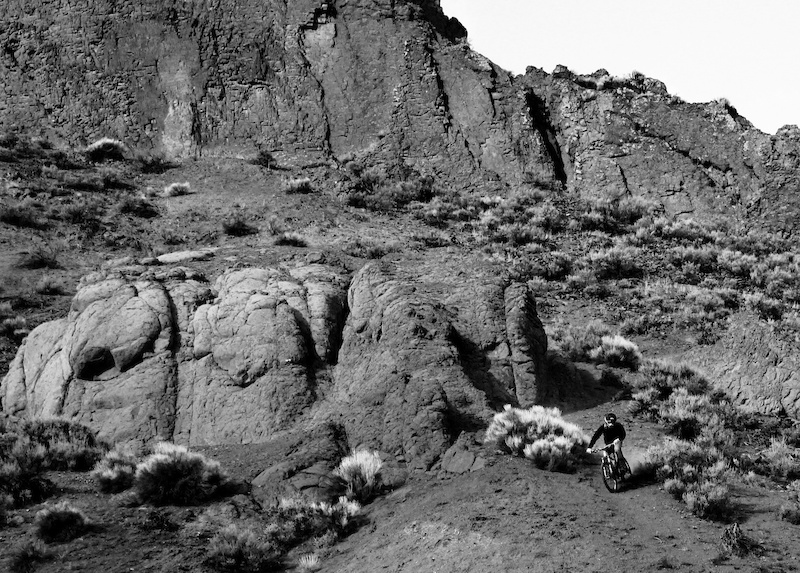 Our winner is Ted Morton from Kamloops
The reason that we chose Ted is because of his dedication to following his passion for riding. There were lots of great essays, many of which were about people's passion for riding. What made Ted stand out was his willingness to not give up when he realized he might not be a sponsored rider. He persevered and found a creative line to continue riding for a living and establishing a unique position in the tourism industry.
We commend Ted for this and want to encourage him and others in the process.
Ted will receive a bike of his choosing and an all-expense paid trip out to Park City, UT for our 2013 Diamondback Product launch.
Ted's Essay
:
My most memorable trail experience was in August of 2001. The trail, was not an XC trail or DH trail, rather, my local BMX Dirt jumps; the dirt jumps where my blood, sweat, and smiles will forever remain, regardless of how many housing developments are put up in its place. The day was a sweltering humid day in Applewood, Ontario, I was with a few friends, and we were having a great day throwing 1 footers, jumping garbage cans, laughing at farts and crashes. My friends, Andrew, Brent, Steve and Mikey, were among the attendees, eleven years later and a relationship formed through bikes has matured into brotherly relationships despite the distance that separates us. That humid August day will forever resonate as the pivotal moment when I realized that biking needed to not just be part of my life, rather, be MY LIFE! Friends were discussing what they would do when we were too old to bike (motocross, vintage cars, music, boats), while I sat there with a larger than life smile, asking why they would ever want to escape the moments that we were making; moments that defined us, experience that could not be taught, and happiness that has never left. It was this trail experience that led me to pursue riding indefinitely, regardless of the form.
When I turned twenty in 2007, my passion slipped, and reality was taking over. My 9-5 job colleagues lacked the inspiration and passion that I saw on Andrew, Brent, Steve and Mikey's faces just six years ago. What was happening? I made some phone calls. Steve and I later that week shredded the same trail, and I received a much needed reality check. I'm not talking about the kind of reality check you get from your parents; you know…get a job, your too old for that, etc. My reality check was in the form of a lifestyle commitment, committed to riding and being the person that riding wants me to be. Two years later I graduated from an Outdoor Professional Guiding Program receiving the program award for excellence. Like I said, COMMITTED! It's now June 2012, I currently reside in Kamloops, British Columbia, while I am not a pro, I shred everyday like it's my last, from trail riding on Harper, to sending it at Gnarcroft. This summer marks my first fully-paid contract as a Mountain Bike guide, with a premier guiding outfit. I am completing a degree in Tourism Management, majoring in Adventure Studies, next summer I will venture to Chile to do some community development, and yes, my bike will accompany me. Regardless of the outcome of this contest, August 2001 at Haines Forest, in Applewood, will forever be my most memorable trail experience. For those wondering, I still ride BMX (among trail and downhill bikes in my quiver), my friends no longer ride, but something tells me life is cyclical, and passion can be reignited! From BMX contests, enduro races, motocross, 4X, to dirt track; I only need one memory…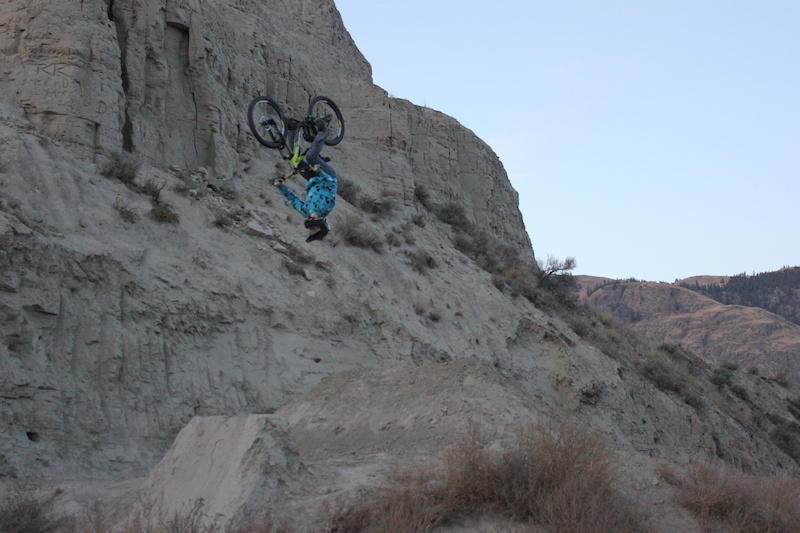 www.diamondback.com