I'm a huge advocate for standing up more to pedal for two reasons - standing up allows you to apply more power to the pedals and to better flow over the trail and execute your technical skills. In other words, you can ride faster and have more fun when you are standing up to give 'er. Unfortunately, though, most riders have that instinct stamped out early when they are told to only stand up if they have to because they'll tire themselves out too fast.
Bull crap, I say. Seated pedaling isn't "better", it is just easier and since when was taking the easy way out a good excuse? Standing pedaling does require a different type of core strength and leg drive than seated pedaling does and a lot of riders who lack this type of strength mistake the excessive fatigue caused by standing pedaling as a warning to avoid it, not a call to work harder on it.
Once you've built the right type of core strength and leg drive you'll find standing pedaling much easier to execute, as well as finding much more power in your pedal stroke. One of the best exercises to work on this specific type of strength is the Airborne Lunge: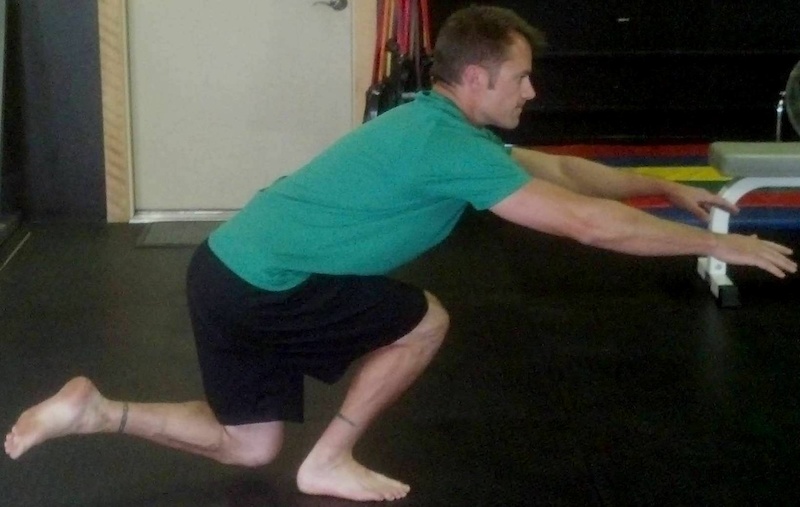 However, this is a very difficult exercise that few riders can do without working into it. In this video I show you the exercise progressions I use to help riders learn how to do this essential exercise to increase their power and endurance when standing up to pedal.
---
MTB Strength Training Systems is the world leader in integrated performance training programs for the unique demands of mountain biking. As the strength and conditioning coach for World Cup Teams and 3 National Championships, his programs have been proven at the highest levels. James has helped thousands of riders just like you improve their speed, endurance and skills on the trail. Visit
www.bikejames.com
to sign up for the free Trail Rider Fundamentals Video Mini-Course.