Gawton Gravity Hub, the downhill specific club, run by volunteers and the people behind the Gawton and Tavistock Woodlands sites in Devon, has opened its new track, 'Proper Job'. The winning name came from Miles Winter, but as he is currently injured he suggested the prize be awarded to a dedicated member of the club, who has put in a lot of effort with the building of the new track, Rob Mcclellan. He received a pair of Klutch Spy Goggles from Koo Bikes and a year's free membership of Gawton Gravity Hub. For those not from the south west, 'Proper Job!' translates in to English as 'one of the most amazing tracks you'll find in England!".
The track is 1.2 miles long and drops 520 feet. It has been built by man and machine, powered by doughnuts and diesel and has been designed to bridge the gap between the red level 'High Speed Descent', swoopy downhill single track trail and the two steep and technical black trails of 'Super Tavi' and 'Egypt'. It has been graded 'double red', it is at least 1.4 meters wide to allow adaptive bikes to use it and the course can be rolled...just! But it's not designed to be ridden that way, it is a mile of smiles, built by local riders, all giving up their time for the last eighteen months to bring you a track packed with features such as rock gardens, tables, drops, step downs, hips and the signature feature of the new track, it's massive berms.
The scheduled opening had to be delayed due to the highest rainfall in Devon on record (and that's a lot of rain!), but it has all dried up, bedded in and is ready to ride. Special thanks must go to a small, dedicated team who have put in the hours in the last few months to get this track open this season, headed up by the track officer, Anthony Bishop from Koo Bikes. Finally, just a big thanks to all those who have contributed to making this awesome track happen, we'll be having an official opening later in the summer...but for now...ride and enjoy!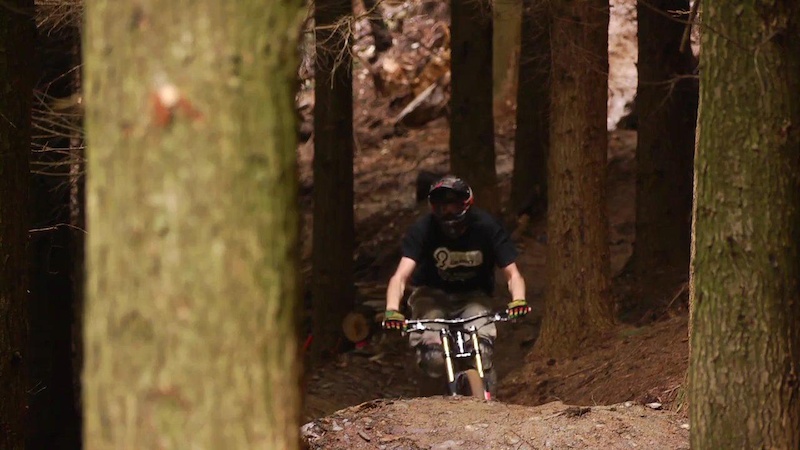 A note about riding at Gawton Gavity Hub sites: You must be a day or year member to ride at Gawton Gravity Hub and Tavi Woodlands. Our tracks are open dawn ʻtill dusk, 365 days a year. Membership can be purchased online at
www.gawtongravityhub.co.uk
or from our friends at Dartmoor Cycles in Tavistock (
www.dartmoorcycles.co.uk
). For more information, check out the website or the facebook page...
www.facebook.com/gawtongravityhub