A quick look at last year's results from the World Cup saw Greg Minnaar come down in 4.43 with perfect weather conditions. All eyes will be on Hart for sure on his return to the Fort. He jammed his chain up near the top of the motorway and the ground there after recent excavations was soft to say the least. How many seconds did he loose? Several if not more..
Wild talk was circling the pits regards riders getting there early to practice or cheat as it was called. How many cheated on Friday then? Over 100 took the opportunity to ride the course before we took over come 16:00 to tape the course. The course was open to anyone the whole week before for anyone to ride, pro rider or not. You decide..
Halo BDS Fort William rd2 Full Results courtesy of Roots and Rain
Schwalbe Elite Men
Danny HART Giant 4:52.111
Marc BEAUMONT Atherton / GT Bikes / One Industries 4:52.632
Matt SIMMONDS Chainreactioncycles.com / Nukeproof 4:54.821
Schwalbe Elite Women
Manon CARPENTER Madison Saracen Downhill Team 5:31.180
Rachel ATHERTON GT FACTORY RACING 5:32.493
Jess STONE Unior Tools Team 6:07.911
Descent-Gear.com Expert Men
Ronan TAYLOR 5:08.585
Matty STUTTARD Ride-On 5:15.192
Guy GIBBS Ride.io 5:19.348
Leisure Lakes Juveniles
Kyle HAVARD Team Skene 6:14.186
Obi EICHHORN One industries europe / Orange 6:15.229
Alastair MACLENNAN 6:23.170
Rose Bikes Youths
Sam HERD Perth City Cycles 5:22.923
William WESTON Madison Saracen Downhill Team 5:23.417
Dan FARLEY Kona / Wheelbase.co.uk 5:25.298
Fox Head Juniors
Joe CONNELL 5:07.163
George GANNICOTT 5:09.932
Christopher MCGLINCHEY Nukeproof Team 5:15.145
Knox Seniors
James SHIRLEY
CycleJersey / Orange / West Highland Wheelers 5:17.563
James RAMSAY Descend Hamsterley 5:20.967
Samuel MADDISON 5:21.361
Nukeproof Masters
Chris WHITFIELD All Terrain Cycles 5:19.932
John YOUNG Moray Mountain Bike / Ticket2ridebc.com 5:22.148
Dan HAINES Balfa / Foes / Knox Armour 5:30.214 (3)
Stendec Veterans
Alastair MACLENNAN
Nukeproof / West Highland Wheelers 5:24.730
Nigel PAGE Chainreactioncycles.com / Nukeproof 5:26.856
Jason CARPENTER Dragon Downhill 5:44.973
Senior Women
Rachael WALKER All Terrain Cycles 7:04.806
Rosie SMITH Biketart.com / Knox Armour / Morewood / Schwalbe 7:15.589
Annie MATTHEWS Pearce Cycles 7:35.759
The call to change the schedule and pull the race run to saturday afternoon was the wise one. We woke up Sunday morning to heavy rain and strong gusting winds. How strong? Enough to blow Ireland's Joe Wards camper van off the road and into a boggy ditch on the just opposite Glencoe track some ten cars infront of us, frightening! We stopped to check he was OK and his wife and kids were fine.
Pictures by Keith Valentine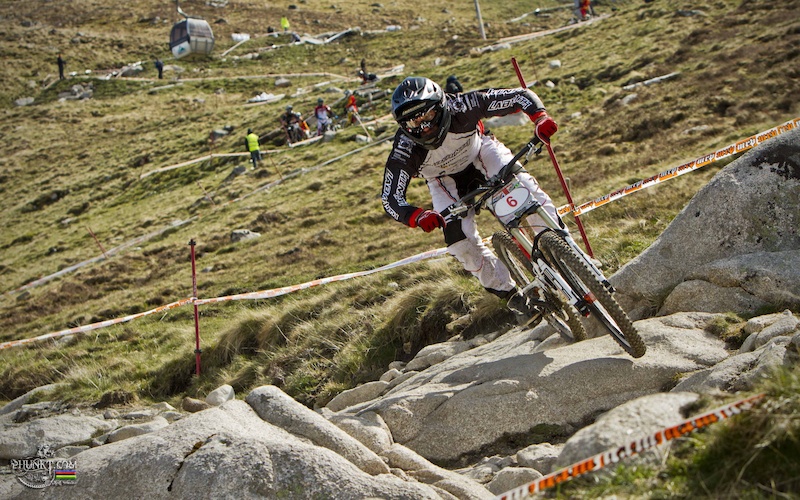 Remi Thirion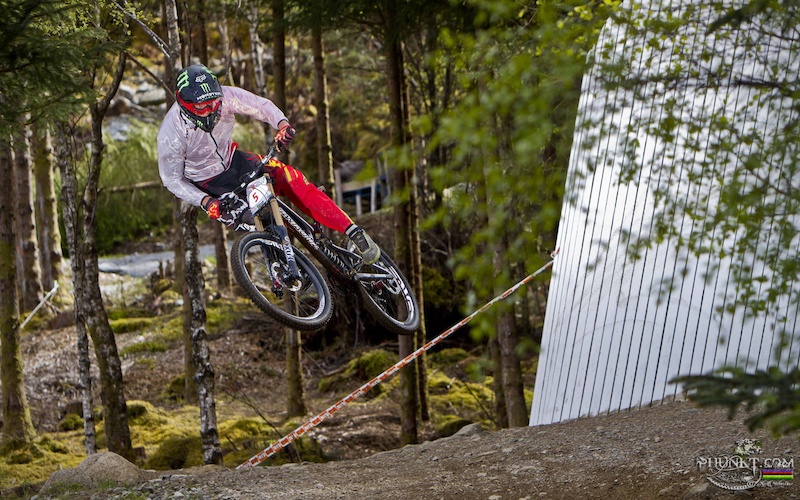 Josh Bryceland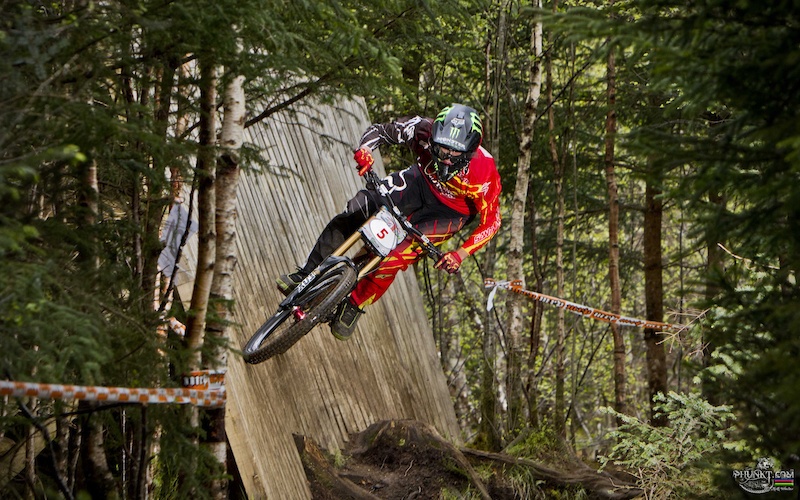 Josh Bryceland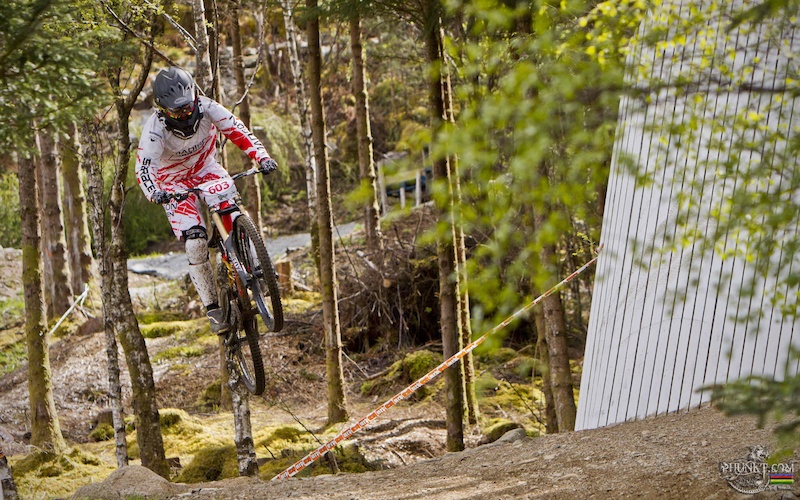 Manon Carpenter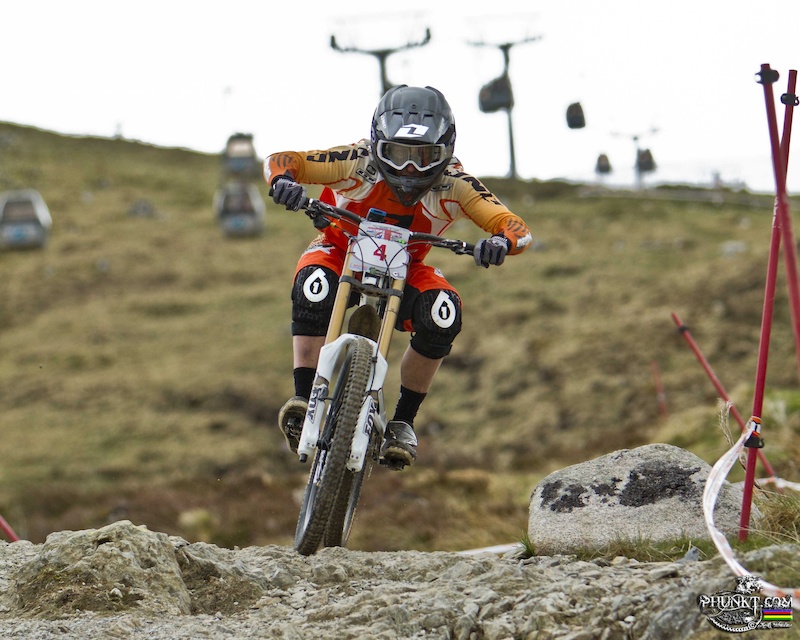 Marc Beaumont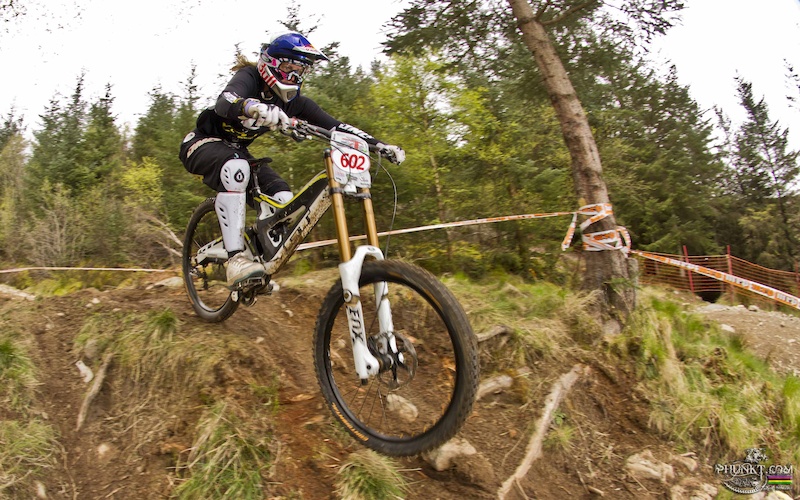 Rachel Atherton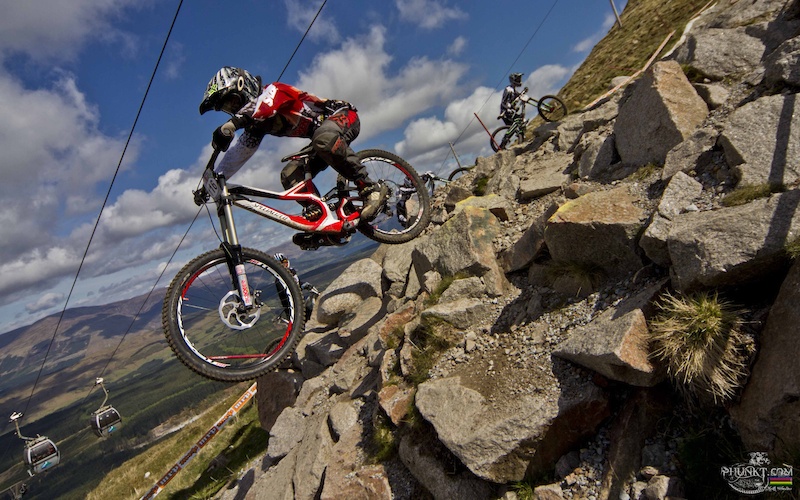 Sion Whitecross
Many thanks to our main sponsors:
Halo Wheels
British Cycling
Monster Energy
Schwalbe
Stay Unlcipped!
Si Paton..
Please click on the
British Downhill Series Facebook Page
and give us a "LIKE".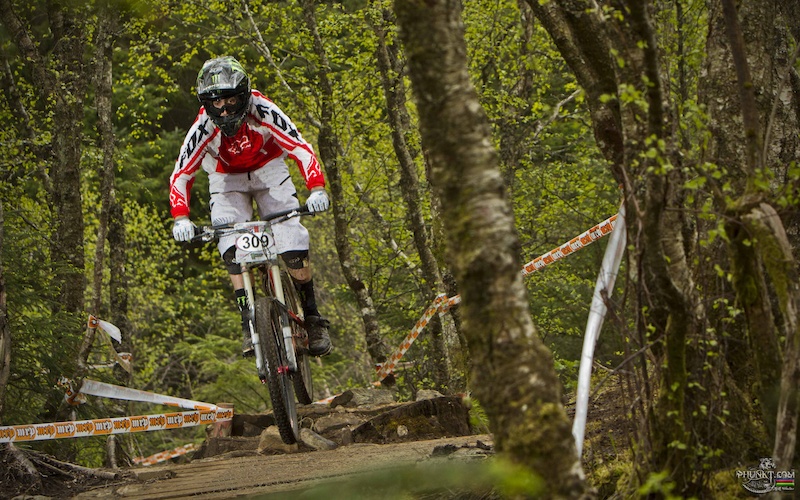 Nobody knew who this guy was, answers below please..