After having to take a break from filming due to racing, AJ and I managed to squeeze in a day on some local xc trails. When I first started to race I traveled with Shaums March and Mike Jones who were my coaches at the time under the Mad March Racing banner. I learned a lot of valuable lessons over my years with them about racing, sponsorships and just life in general and although I don't get to spend much time with them anymore I still enjoy riding with them. Mike Jones and I have a similar sense of humour and we always have a blast when we're together; he seemed like the perfect guy to invite to come out for a ride.
By now everyone probably already knows this but Squamish is the best place in the world... in the universe probably. The trail network is unreal for cross-country or all-mountain or whatever you'd like to call it. And with the Whistler Bike Park 30 minutes north and Vancouver 45 minutes south, it's surrounded by world class riding.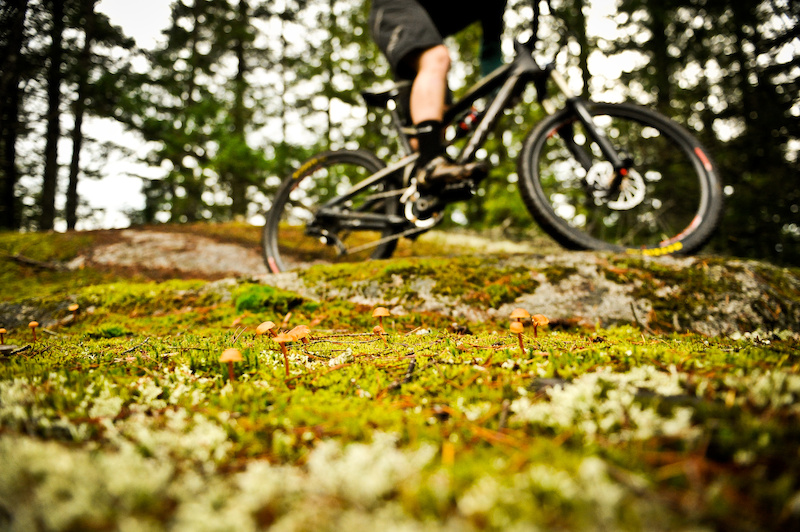 I have many 'favourite' trails in Squamish so it's only natural that we'd film on them. Half Nelson is easily one of the greatest trails in Squamish, but after seeing the
edit of Brandon Semenuk
riding it, there is little point to film that trail again as it can't be beat. So it was decided we'd ride Crouching Monkey, Hidden Squirrel and Credit Line. If you haven't ridden these trails and you'll be in the Squamish area sometime soon, it is highly recommended to go track them down.