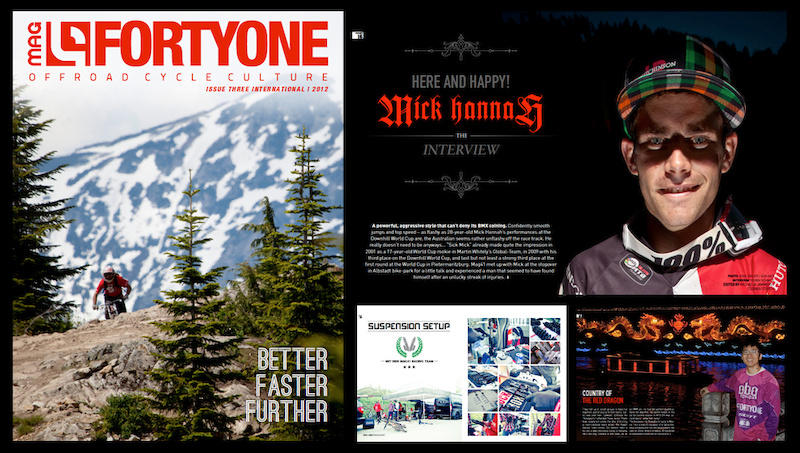 There are plenty of good slogans. Nevertheless we decided to go with "better, faster, further". "Better" with the newest Trends & Products, "faster" with the Suspension Setup starting on p.08 and "further" towards the future with Enduro from p. 36 onwards. Start reading for free, right here, right now.
Share it with you friends, so they can enjoy the magazine as well! No more words to waste - experience it yourself!
Here you can download the magazine:
mag41.com/issues
Thanks to our global cooperation partners for informing you about the release dates of each new issue.
Your country isn't featured on the Mag41 world map yet? You want to become a cooperation partner? Please drop us a mail: cooperation@mag41.com
Subscribe to our mailing list to be one of the first ones to read each new issue: