Event Report by
Devon Balet
The 2011 Ranchstyle Pro Slopestyle is now in the books. This year brought taller landings, bigger jumps, a massive wooden judging tower and big name riders. With the Ranchstyle Mountain Bike Festival being a silver event for the Freeride Mountain Bike World Tour, the event drew riders from all over the US and beyond. This year's Pro Slopestyle contest saw the most riders in the history of the event, not to mention an extensive list of world class riders. With names like Greg Watts, Tyler McCaul, Mike Montgomery, Kelly McGarry and so many more, the 2011 contest blew the past year's contests out of the water!
The riders were given an hour long jam to layout their best tricks and smoothest runs. Greg Watts stayed true to his "double or nothing" riding, and riders like Mike Montgomery sent floaty flat 360s and a laid out superman backflip. Tyler McCaul sized up the big double line and sent a series of massive tailwhips with a double tailwhip off the Geax sender. Kiwi Kelly McGarry blew away the crowd with his power packed run after several straight air runs. The big story of the day though was young gun Anthony Messere. He came out riding like a seasoned pro sending huge tricks on every feature. His riding made such an impact he earned the second place finish below Greg Watts. Kelly McGarry nabbed the number three spot with Mike Montgomery and Tyler McCaul rounding out the top five.
Grassroots Cycles' Ranchstyle event started off as a small grassroots event and has grown into one of the most progressive freeride events in the US. This was the first stop in North America for the FMB World Tour, and the boys at Grassroots Cycles showed the world how to put on a world class event...
Results
1. Greg Watts
2. Anthony Messere
3. Kelly McGarry
4. Mike Montgomery
5. Tyler McCaul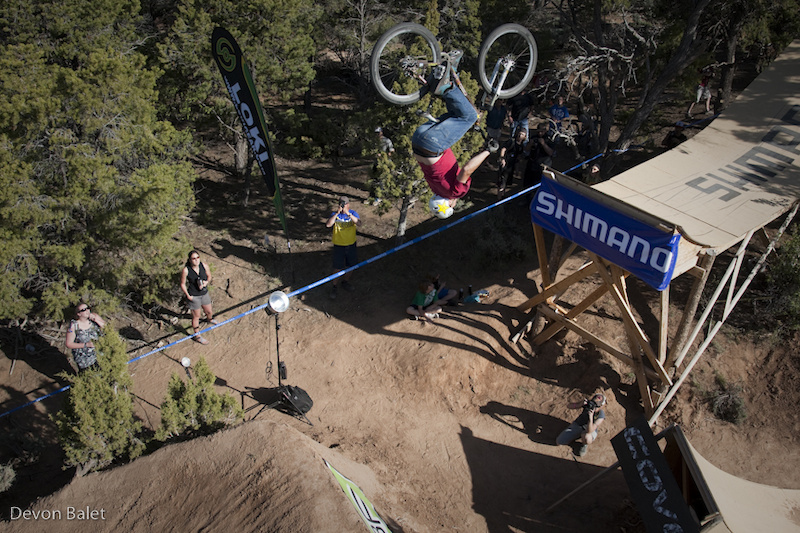 Greg Watts brought out his bag a tricks and proved he has what it takes to take home the gold.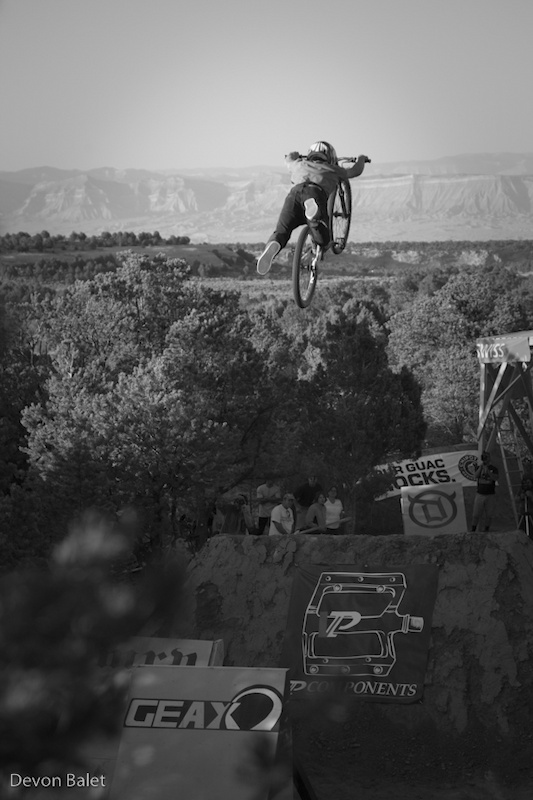 Anthony Messere rode like a seasoned pro and earned second place.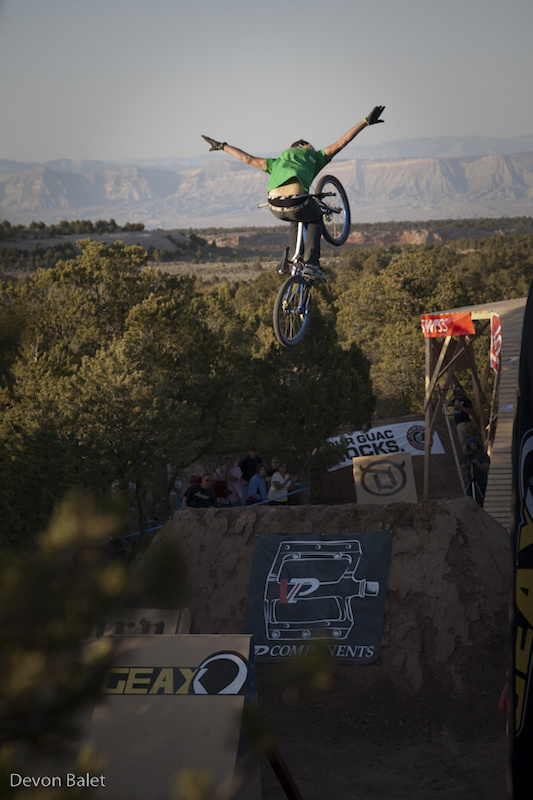 Kelly McGarry broke out with a top to bottom trick fest.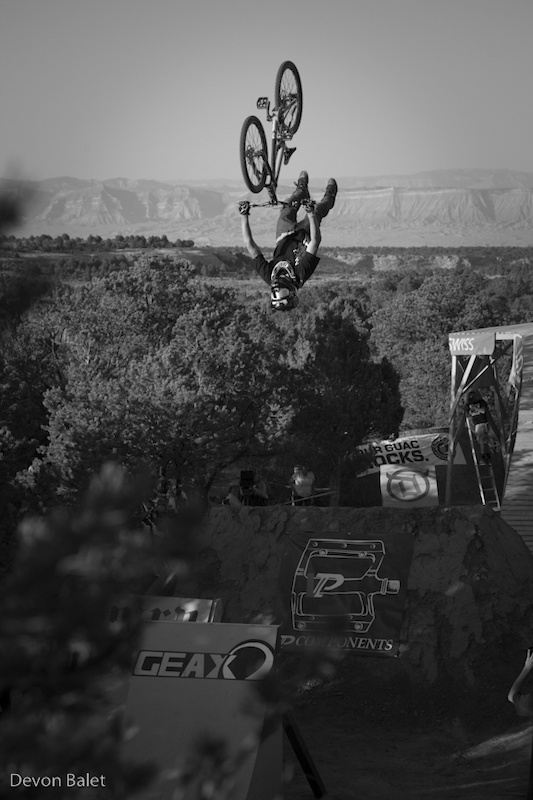 Mike Montgomery is on fire with this huge superman back flip.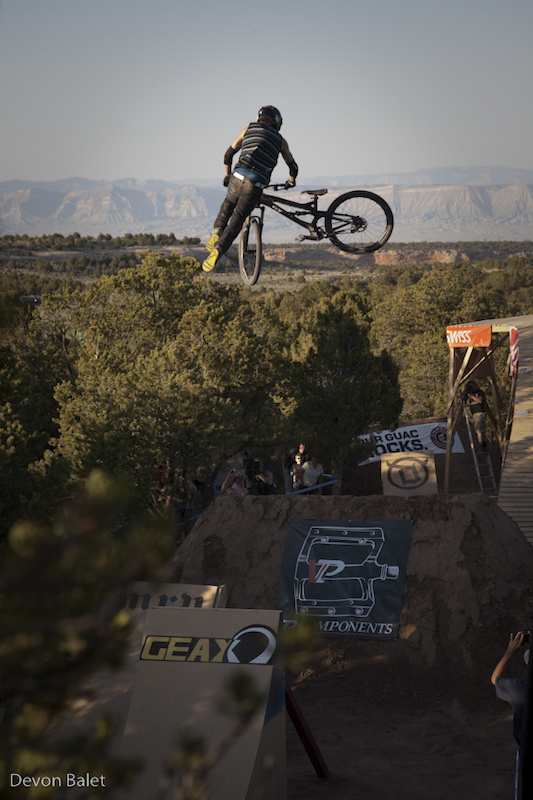 Mid double tailwhip, Tyler McCaul was just having fun in the sun.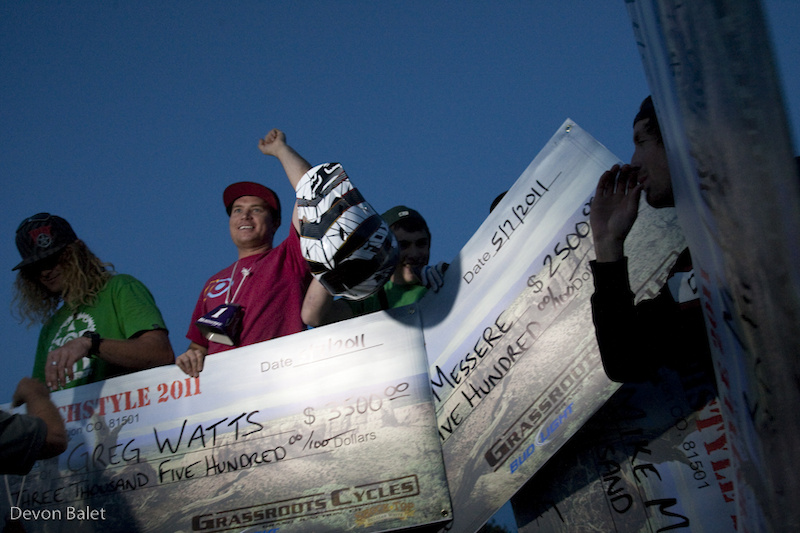 Ranchstyle Pro Slopestyle podium.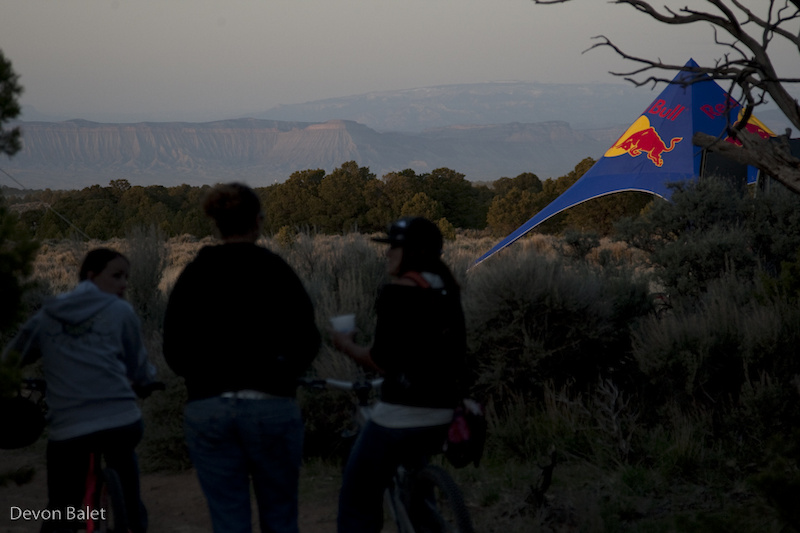 The end of another amazing day at The Ranch.
The 2011 Ranchstyle Slopestyle is an FMB Silver Event