Patrick Podolski Wins the Rockstar Bike Rodeo - Dream it, Drop it Contest
As the winner, Vancouver's North Shore Pat Podolski and three friends, get to be the first to ride the new feature and will receive a 4 night bike and stay package in a deluxe 2 bedroom condo at Panorama.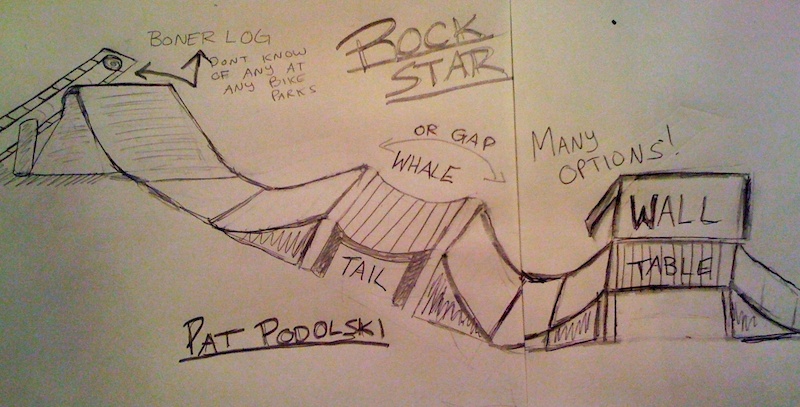 Pat has been riding and trail building for fourteen years while living in and around the North Shore. "I have been lucky to have the birth of freeride as my backyard for much of those years". Working as the head mechanic at his local bike shop (North Shore Bike Shop) and spending his free time building trails on Fromme Mountain he gets "to live mountain biking, day in and day out".
Panorama's Bike Park Crew and Aaron Simms from Trail Crew Design are working tirelessly to bring the design to reality in preparation for the
feature unveiling on Saturday, July 21.
The new feature will be located directly below last year's Dream it, Drop it "Mousetrap" feature in an area accessible by foot from the Upper Village above the FunZone. If you are riding you can get there from Crazytrain, Rocking Horse or Quadzilla.
The Rockstar road team will also be on hand at the resort with product samples available in the event area.
Riders and spectators are encouraged to come up for the Opening Session on July 21!
Find out more at
www.bikepanorama.com/rockstar-bike-rodeo