We are very excited to welcome Ruaridh Cunningham to the Alpine Bikes Racing team for 2012!
Ruaridh, a former Junior World Downhill Champion and current British Downhill Champion, who is currently ranked 33rd in the World at Elite level, will join XC racer Rab Wardell on the new team formed this year under major sponsors Alpine Bikes.
Ruaridh is based in the Scottish Borders and will ride the SDA Series, remaining BDS races and remaining World Cups in 2012. He will be racing on a 2012 Trek Session 9.9 supplied by Alpine Bikes and is also sponsored by POC (clothing and protection) and Burgtec (components).
Bryan Shedden, Director of Alpine Bikes, caught up with Ruaridh at the Saturday practice session before the first round of the 2012 SDA Series at Innerleithen last weekend, finding out about Ruaridh's plans and goals for the 2012 season, and to get his thoughts on his new bike -
Ruaridh started the season by taking the Elite win in the first round of the SDA series with an impressive performance in tricky conditions. This is the first win for the Alpine Bikes Racing team and we are looking forward to many more great results over the coming months! Stay up to date at
www.alpinebikesracing.com
or find us on Facebook -
www.facebook.com/alpinebikes
You can also follow Ruaridh (@rc_mtb) or Alpine Bikes (@alpinebikes) on Twitter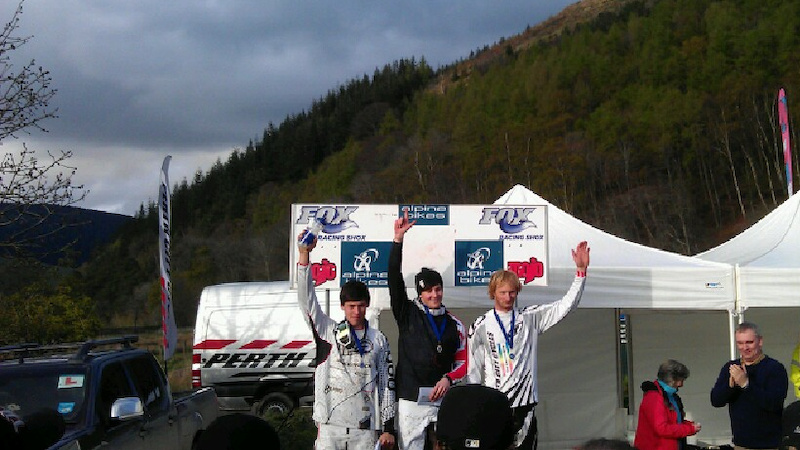 Look out for the upcoming
Tweedlove
film shot by our favourite videographer
Calum Darling
where you can see Ruaridh in action on his local trails - here's a teaser shot from the film.