While in Whistler during Crankworx this year we filmed with Curtis Keene and Brad Benedict on the new Specialized Status DH bike. This is Specialized's new, more attainable DH bike for 2012. With all new geometry and a new design, this bike is built to shred. Check out this video of Curtis and Brad riding the all new Status.
Here's some photo's from Sven Martin and some words from Specialized Bikes on the 2012 Status.
Source
: Specialized Bikes
| | |
| --- | --- |
| | We are always excited to work on a new DH project at Specialized because it means more testing time on the big bikes. We wanted to build a bike that just as capable as any downhill bike out there with the right geometry and look while not killing the wallet. Jason Chamberlain, our Senior FSR Engineer and the creator of the Demo, took his skills and experience with suspension design and came up with a DH-tuned FSR linkage, complete with 8 inches of travel. We added some sweet paint, wrapped it with Butcher tires, and the Status was born, a ripper right out of the box. Keene and Brad have been racing it all over North America, we couldn't be happier with the bikes' performance. - Joe Buckley, Specialized MTB Product Manager |
Check out the Status at
www.specialized.com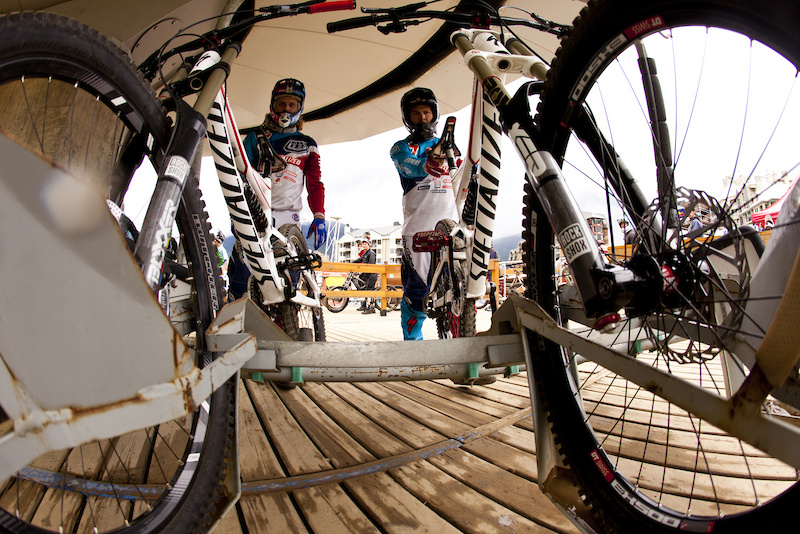 Loading up for the first run. The locals weren't too happy that we asked to hold the lift for 12 seconds, but once we name dropped Sven, they were cool.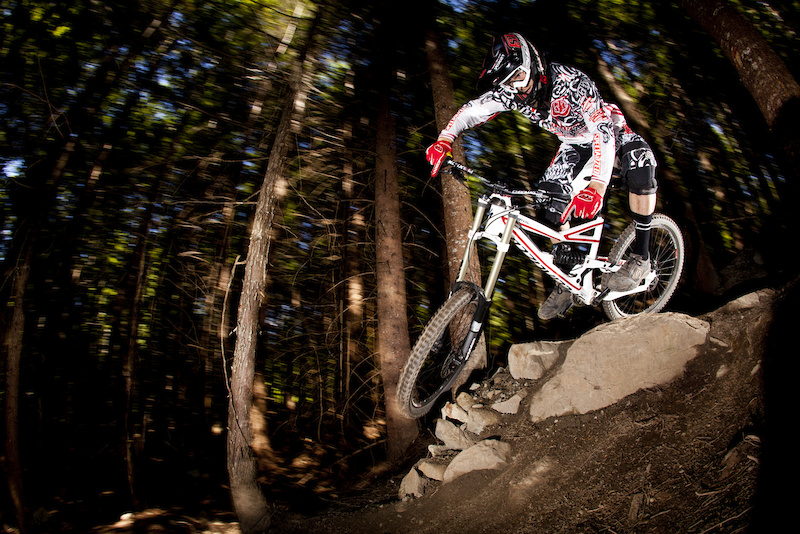 Keene sliding off rocks going a million!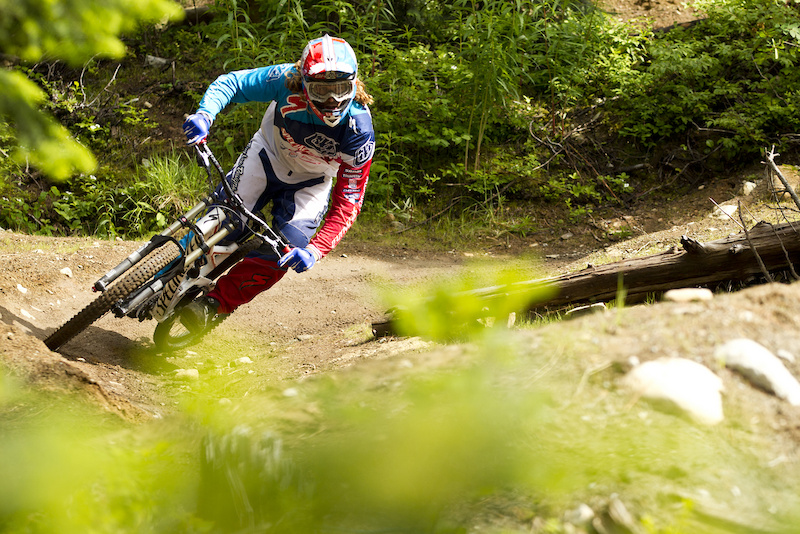 Brad slapped this corner the way only racers do. Love the concentration.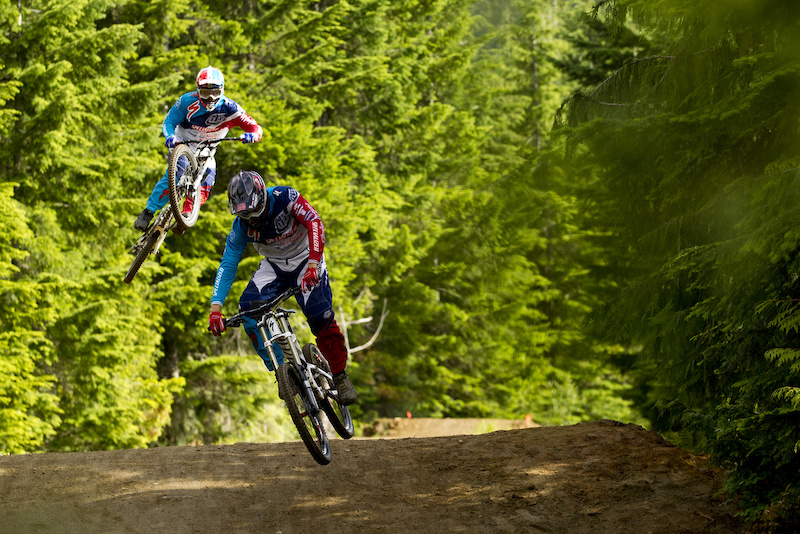 Proof that "affordable" doesn't mean it can't be fun or take a beating. Keene and Brad absolutely sending the Status on Crabapple, missing the landing on more than one occasion.
All photos by
Sven Martin
.
Visit
www.specialized.com
for more info!
-
Root One Media