We've just had official word from the UK race organiser, Steve Parr, the he won't be running the Gravity Enduro series next year. It's a bit of a surprise announcement as what we've heard from riders has been good on the whole. We know he can't have reached this decision easily and wish him the best in whatever he chooses to move on to.
Here's what he had to say:
| | |
| --- | --- |
| | It's with much thought and sadness, that I have to inform you I will not be organising UK Gravity Enduro in 2013. There are several reasons, issues with title sponsor not paying their bill, horrendous timing at all but one round and my own personal situation. I would like to thank all the sponsors and helpers from the past two fantastic years, but most of all the riders for believing in the series and putting it right up there with the best. The format of proper Enduro in the UK is now moving nicely, with quite a few races and mini series in the pipeline and BC involvement, I look forward to seeing it grow even bigger than XC and DH in years to come. I apologise to anyone effected by the issues with the series. - Steve Parr |
The question is now, who, if anyone, is going to step up and put on a national enduro series in the UK next year?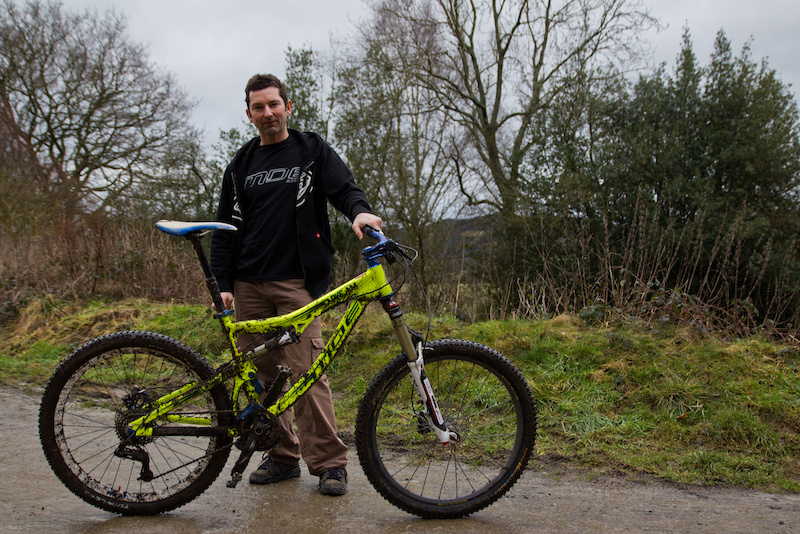 Steve and his very yellow MDE race bike, earlier this year.