US Gravity Nationals 2012 - Day 2 Practice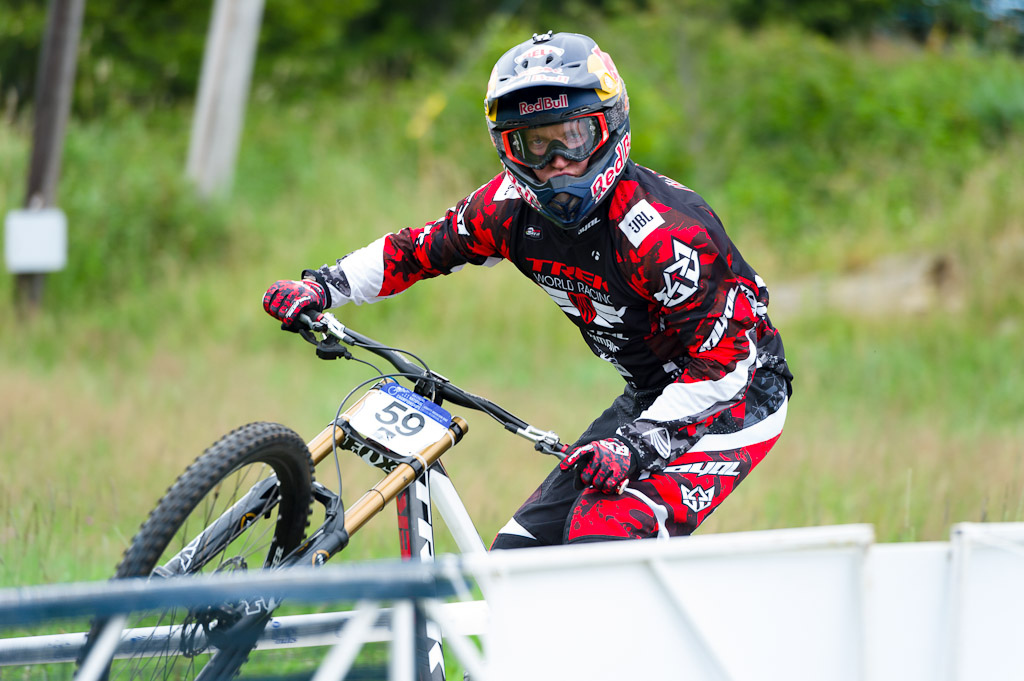 Aaron Gwin wasn't here yesterday, but was one of the first on the track today. First run, taking the time to speed manual and look at the camera.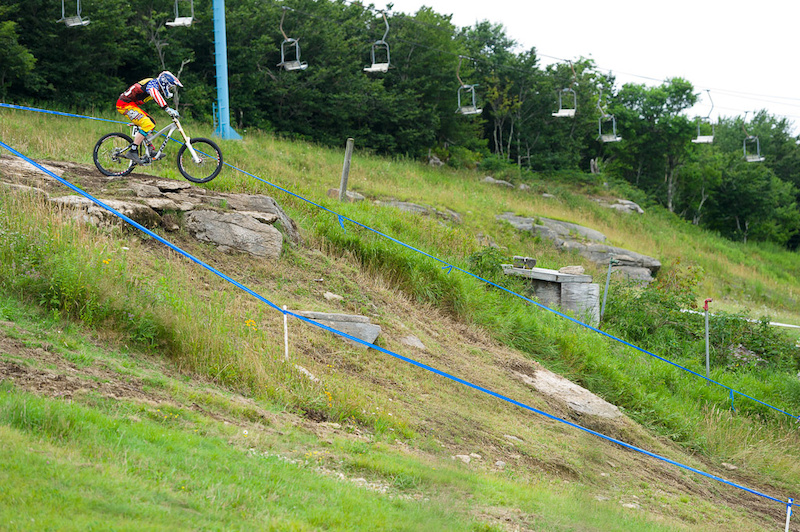 ...and then jumps it all the way to the bottom...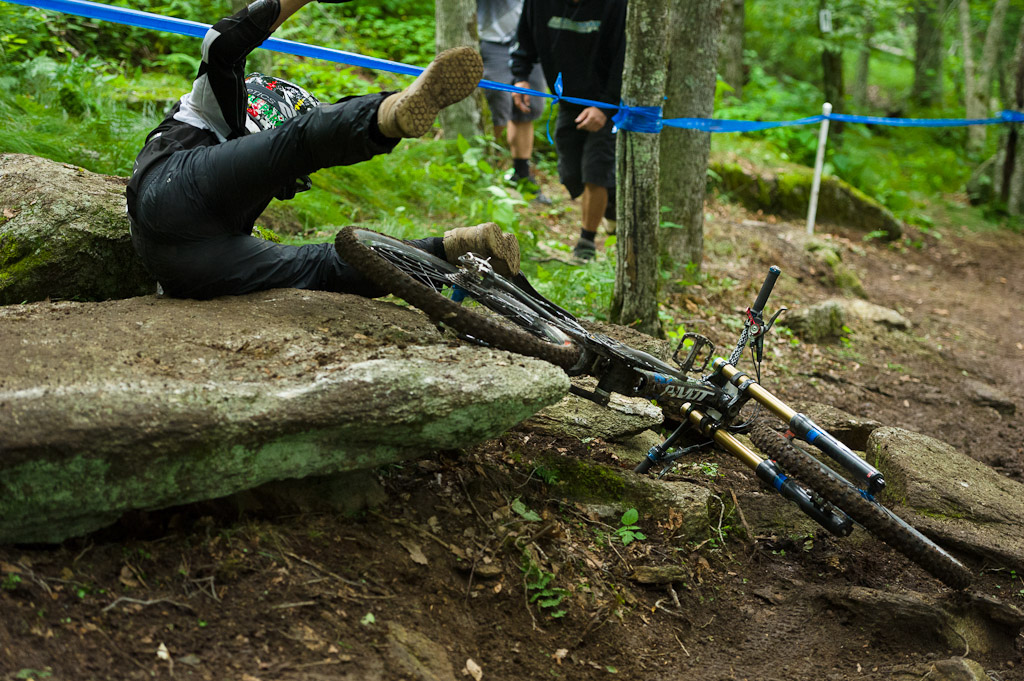 With last nights rain and the number of riders on the track today, things were starting to get a little more slick.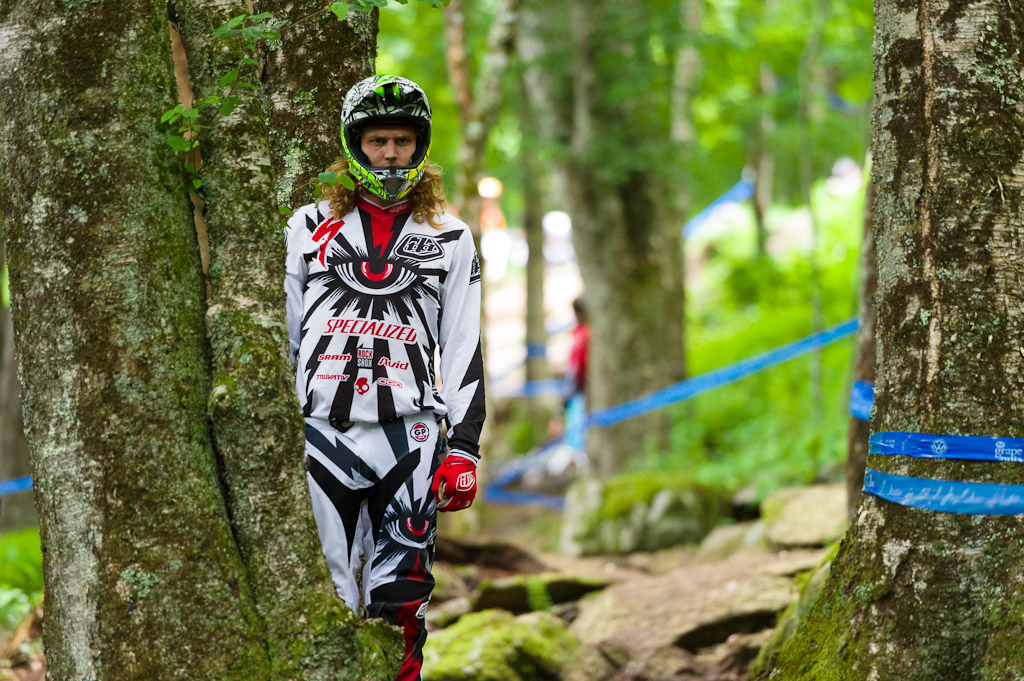 Specialized rider Brad Benedict taking a look through the rocks, looking for anything to make it easier. The rock garden here is relatively flat, so any mistake will take you out of the race.


A few different riders all jumping the same line, some higher, and some lower, but all ending up in the same place.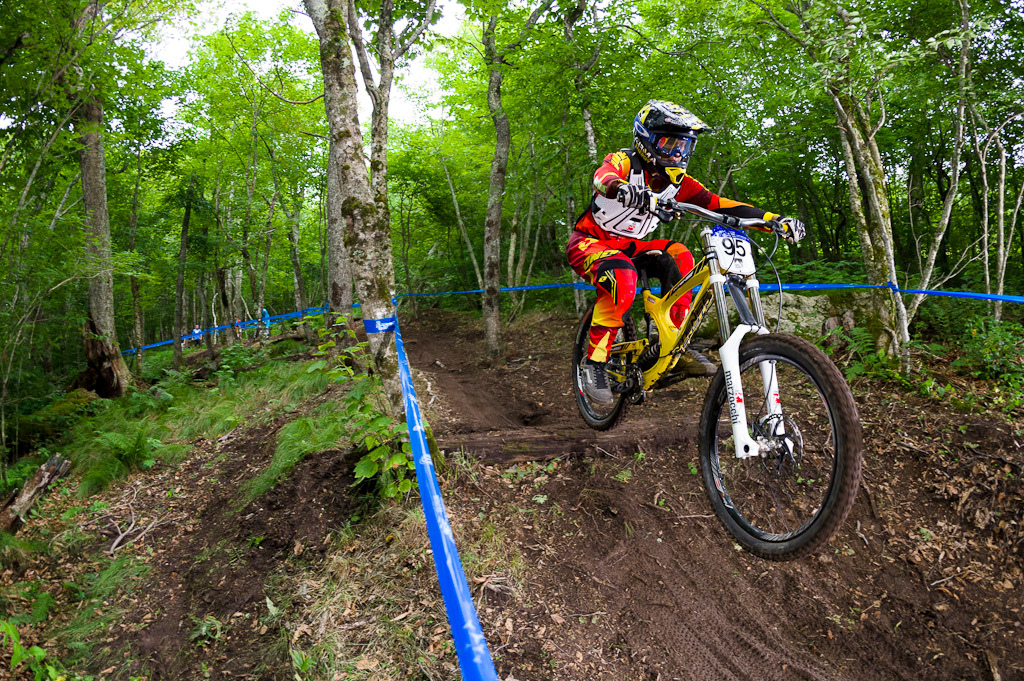 Bubba pinned through the trees and jumping into a berm. Gravity Nationals at Beech Mountain, North Carolina
Today was a shorter day of practice, check back tomorrow for photos from practice and pro qualifying.