San Diego's JD Swanguen and Colo-RAD-ian Lisa Myklak smoke the Mt Hood Ski Bowl DH Track that dropped you 1600' vertical in 4 to 5 mins depending on nerves, brakes, line choice, tire pressure and your sole determination.
A huge field of racers from all over the west coast attended the Fluidride Cup #3 race..
.Enjoy the video
!
...so keep an eye out for more stories, more videos and a reason to attend a Fluidride Cup event in the near future. Oh, yeah, that...next race is
July 10th, 11th and 12th
(two short weeks) and it's double the points and double the pro cash purse.
Video by Andy Tran

:

Stay tuned to Pinkbike.com for more racing news!!
Fluidride #3 Pro Mens Podium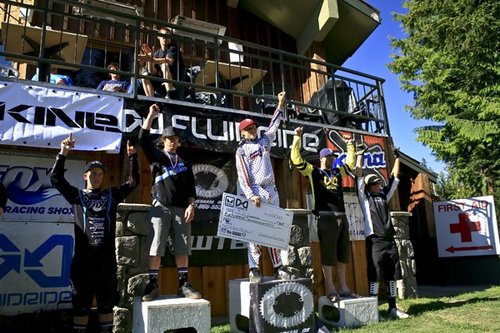 Pro Mens Purse Provided By Evil Bicycles
1) JD Swangden
(ODI,TLD,INTENSE FACTORY)
4:02.00
2) Lars Sternberg
(Fox Racing Shox, Transition, Dakine)
3) Phil Weiring
(Fluidride/Evil)
4) Joey Schusler
(Yeti/Fox Racing Shox)
5) Brian Buell
(Team Geronimo/Rockgardn)
Fluidride #3 Pro Womens Podium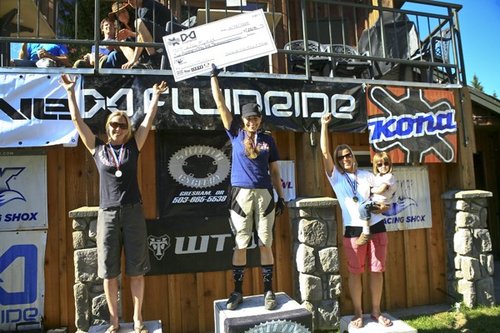 Pro Womens Purse by Kona Bicycles




1) Lisa Myklak

(Black Market)

4:57




2) Katrina Strand

(Oakley/Shimano)


3) Joy Mutoli

(Mutoliracing.com)

Full race results HERE!

Check out all the photos in the Fluidride Photo Gallery!