Tom Cardy - Megalopolitan:
Mountain biking within the city. Video: Joe Simkins.
---
Freddy Pulman 2016:
Season ender edit.
---
Flair Motion Demo Reel 2016:
Thank you everyone that was part of this journey!
---
Chris Smith - 2016 Mash Up:
2016 has been an amazing year. From racing the streets of Taxco, Mexico to riding the scree slopes in Scotland it's been one of the most fun seasons ever. Here's a mash up video of my favourite shots from 2016
---
Squid on Land - Josh Muncke:
Josh Muncke considers himself a squid, hence the title. I consider him one of the greatest people and an awesome friend. Always enjoying himself both on and off the bike and putting a smile on everyone else's face. Enjoy him mucking about on his home trails on the Northern Beaches!
---
2016 Crash Reel
Ah, what a year it has been! It saw less crashes and injuries for the participants, and provided for some great laughs. Take a moment to sit back, relax, and enjoy the disaster. Stay tuned for more to come in the next few days including both photo and video show reels from my new camera. I cannot wait to release those!
---
Pleney Raw:
Fergus Ryan showing you why there is only one hill to ride in the Alps and that's Pleney.
---
Sam Todd - Full Noise:
#RAW100
with Sam.
---
Season 16' EP1 - Peter Kaiser:
Mashup of the first couple trips/contest from this season. It's not about the tricks in these episodes, but the good vibes on the FMB World Tour - good times!
---
Tobacco Roots. Proven Here:
Stephen Matthews exploring some mighty fine singletrack.
TOBACCO ROOTS. PROVEN HERE. from Yeti Cycles on Vimeo.
---
KHS Latest 2016:
This is a compilation of our best clips from this year on the road, Pro GRT's, Rampage, Sea Otter and just freeriding in the desert. Next year cannot come soon enough. Thanks for all the support!
---
BSD 'Transmission' Full DVD:
A crew of intrepid BMX riders embark on a two year mission taking them to the ends of the earth and beyond. Featuring Dan Paley, Kriss Kyle, Alex Donnachie, Reed Stark, Mike 'Jersey' Taylor, David Grant, Liam Zingbergs, Sam Jones and Luc Legrand. Plus Jason Teet and Matt Allpress.
---
Courage Adams:
Courage Adams going hard in the streets.
---
DIE TECHNIK - United In Berlin:
Sebastian Anton, Fernando Laczko, Tom Deville, Jordan O'Kane and Harry Mills-Wakley in Berlin.
---
Sammy C - Ski Jump Freestyle:
Built in 1970, the ski jump, known as Copper Peak, is the largest ski jump in the Western Hemisphere. Located on Michigan's upper peninsula and along the shores of Lake Superior, the 24 story, 300-ton steel structure is named for the mineral deposits unearthed during its construction (a 140-pound copper nugget was discovered near the present-day judge's stand). The ramp itself claims 364-feet of vertical drop and a 35-degree in-run, providing for jumps with distance records stretching over 500 feet.
---
Claim - Full Movie:
MSP brings their award winning approach to the table with Claim, The Greatest Ski Movie… EVER! this time poking fun at themselves and the industry as a whole. Claim features several longtime MSP all-stars as well as newcomers including Sean Pettit.
---
Driven Series - Ken Block EP 1:
n this episode of GoPro Motorsports Original Series, DRIVEN, take an in-depth look into the life of DC Shoes co-founder, rally car driver, and marketing genius, KEN BLOCK. Strap in for this journey to find out what has truly made him driven and passionate throughout his illustrious career.
---
Ryan Sheckler - Plan B Superfuture:
A classic.
---
Total Recall - Sheckler's Gigantic Kickflip:
A few looks at a very high consequence move.
---
Offseason:
As an MLB pitcher and cancer survivor, Daniel Norris is used to taking some hard knocks. But living out of his van during the offseason provides a sort of "reset" button for the everyday grind. See as Norris and his VW van Shaggy tour the west coast in search of adventure on the open roads.
YETI Presents: Offseason from YETI Coolers on Vimeo.
---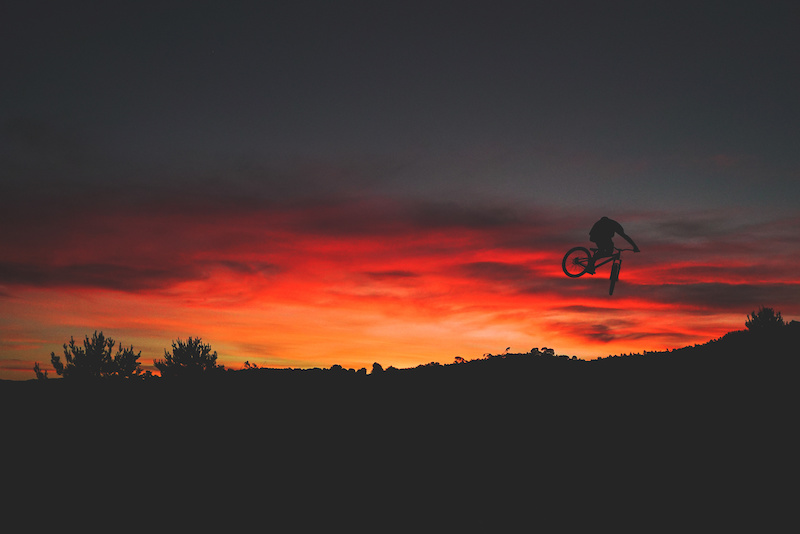 Title Photo by:
Matt Staggs
---
To check out videos submitted by fellow Pinkbike members that didn't quite make Movie Mondays
here
.
Must Read This Week