Race Face Components and the Whistler Mountain Bike Park announced today the completion of their first ever trail branding collaboration. Race Face is in its seventh year as the official components and armour sponsor for the Whistler Mountain Bike Park, and a new two year deal was inked in April of this year. As part of the new contract, Race Face chose to sponsor and brand the appropriately named trail Crank It Up, a great all round blue trail for all riding levels.


All the artwork was done freehand with no stenciling whatsoever. The concept behind the wall ride murals was to create something very flowy and organic while making a serious departure from the traditional branded stunt fare. In addition, the artwork was designed to 'wear' well over the riding season, incorporating the inevitable wall ride arcing tire marks.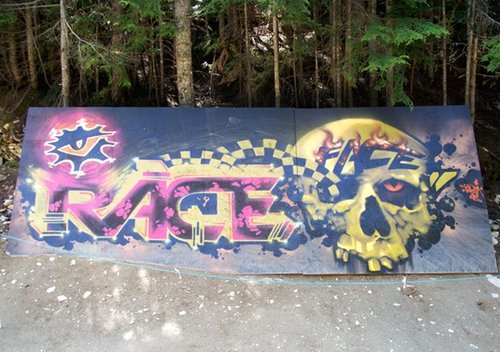 "Race Face has a long history of bringing new and innovative ideas to the bike world and this is no exception," said Craig Pollack, Race Face CEO. "We wanted to break out of the 'stenciled logo on wooden stunts' look and try something fresh and vibrant."
BC artist Scott Tobin was the man with the vision and the paint skills for this unique project. With the help of the Whistler Bike Park trail crew, Tobin set to work over 3 days to bring his art to the mountain. Each wall ride was painted flat black first and then the crew roped them off allowing Tobin to work his magic.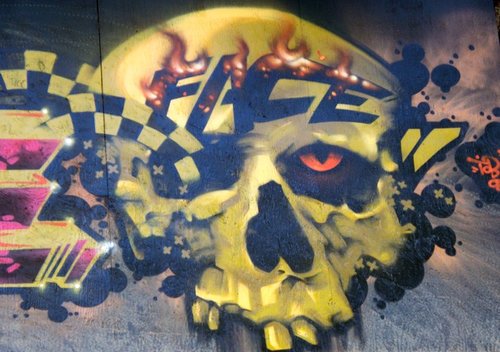 Rippers who normally light up that section of the trail were grabbing handfuls of brake to check out the action as it happened. Look for the time elapsed video of all the wall ride artwork in the videos section on the Race Face website around the last week of June.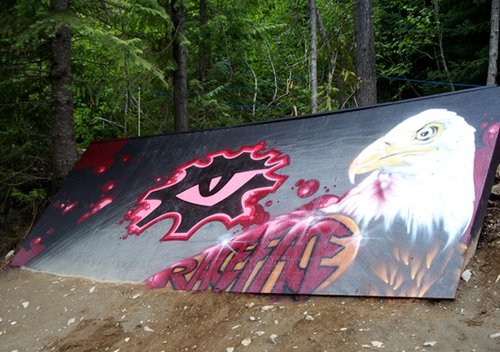 Tobin has an extensive portfolio within the adrenaline sports realm, including Burton, Bell, Telus and Red Bull. Tobin's passion is "to paint visual-antidepressants, to create beautiful work that has a positive impact on people and a positive contribution to the world." Tobin's work includes large-scale interior/exterior wall murals; fine art, and live painting performances. Eighteen years experience with spray paint has led him to be one of Canada's top character graffiti artists. You can see more of his work on his website –
www.tobinism.com
.
[PI=2165682 size=m align=c]
www.tobinism.com
[/PI]