This past July, Sugarloaf Mountain Bike Park hosted their annual Adrenaline Bike Festival featuring a whole variety of events throughout the weekend including a pumptrack challenge, a pond crossing event, an air downhill race, a kid's race, a slopestyle event and the classical downhill race. Our team manager Stéphane Bélanger made the trip to Campbelton, New-Brunswick with his NS Majesty hoping to take part in the pumptrack, pond crossing and slopestyle events.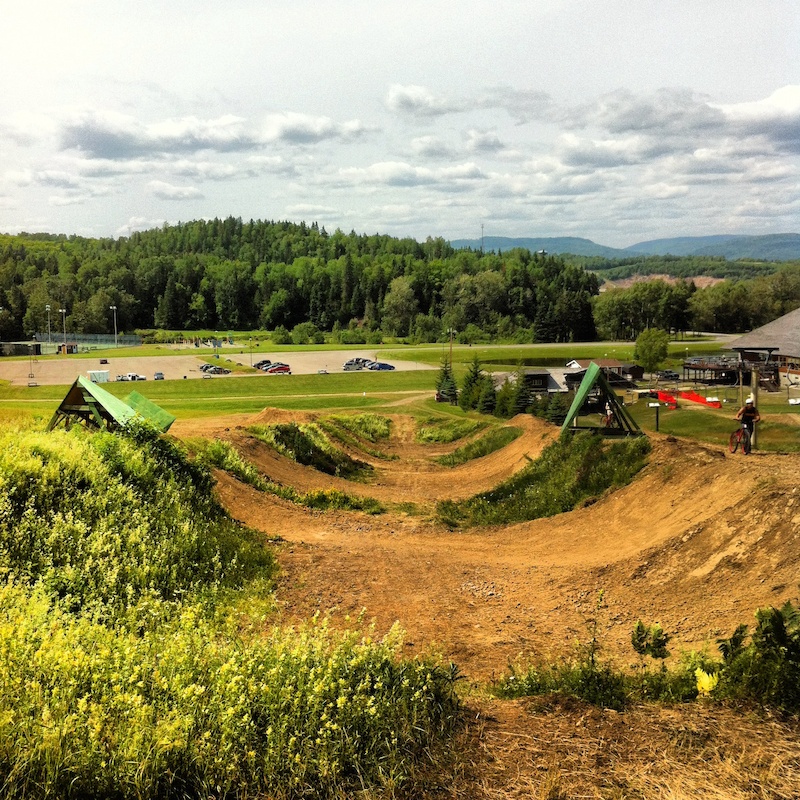 Having a strong downhill background, Stéphane was more and more regretting not bringing his downhill bike to ride the mountain. Well little did he know that he'd be blasting down the air downhill track with his street bike no big deal! Not mention that he roasted a pair of brake pads and a 6'' disc in the process! Luckily enough Vincent Allard was on location to capture all the action you don't get to see everyday. Bringing the street mountain bike back to the mountain! Check it out!
Here's also the official video of the event in case you missed out.