LindLTaylor
Member since Jan 30, 2011

Male / 26
Rutland , Vermont
Build, dig, ride.
Block user
Recent

Jul 28, 2015 at 20:44
Jul 28, 2015

Jul 28, 2015 at 19:05
Jul 28, 2015

Jul 28, 2015 at 15:24
Jul 28, 2015

Jul 22, 2015 at 16:29
Jul 22, 2015

Jul 22, 2015 at 16:25
Jul 22, 2015


DMS-ERROR-2015-08-01 21:18:16-54.91.227.227-pbwos2-55bd9a0810556-ForumPostNotice:displayFeedTitle::::www.pinkbike.com/u/LindLTaylor/-ForumPostNotice.php Line:20
Jul 21, 2015 at 9:45
Jul 21, 2015

Selling
Jul 6, 2015 at 17:11
Jul 6, 2015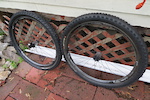 $1850 USD
Bontrager Rythm Pro 26" Carbon wheels Lightweight carbon wheelset, nearly brand new with only five rides on them- goes without saying that they're in superb condition. 100x15mm/12x142mm through axles installed, adapters included to convert to QR front and rear. Includes Specialized Purgatory Control 26"x2.3 tires, tubeless valves, a small bottle of Stan's sealant, and QR skewers. Shop scale weighs them at 1.45kg front and 1.6 kg rear, with tires mounted, for 3.05 kg total. Currently set up tubeless- the tires are mounted, seated, and will only need the fresh sealant to go into them. Wheels are mechanic owned and have been carefully maintained their entire lifespan. Will be packaged and shipped by local shop. $1900 or best offer- lowball offers will be scoffed at mercilessly. These wheels retail for $2200 on Bontrager's website where they are currently sold out. See for yourself at http://www.bontrager.com/model/11434 Wheels are available for pickup at a local bike shop in Vermont, or shipping can be handled via PayPal. Message for shipping quotes or with other questions.
Load more...
Featured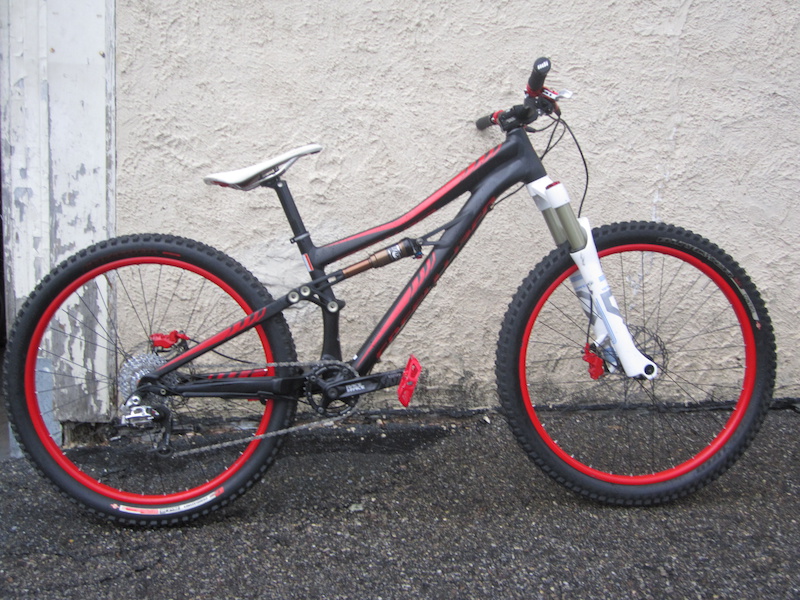 Photo by LindLTaylor