LindLTaylor
Member since Jan 30, 2011

Male / 26
Concord , New Hampshire
Life is too short to spend it on the Internet, posting about what you love doing, instead of doing what you love doing.

TL;DR
go ride yo bike
Block user
Recent

Selling
Nov 19, 2015 at 12:06
Nov 19, 2015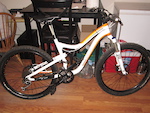 $1150 USD
2013 Specialized Myka FSR Expert - Medium frame Selling my wife's XC bike to get her something more downhill-ish. This bike is in excellent condition with only paint wear to the frame- everything else works perfectly except for the noted damage to the seat post' stanchion. Bike is mostly stock with a few upgrades and a few sidegrades. http://www.specialized.com/us/en/bikes/archive/2013/mykafsr/mykafsrelite Original specs and geometry at this website. Replaced/upgraded parts include: Seatpost: Specialized Command post- 100mm. Tried to get photos but couldn't due to user error (sorry). Can get better photos of the scratches on the stanchion. This post has been put through its paces before finding its way onto this bike, though, and has held up without weeping oil or bleeding air. It performs like it should. Handlebar: RaceFace RideXC handlebar- 720mm x low rise. THIS HANDLEBAR IS BLACK AND IS NOT ON THE BIKE AS IT IS PICTURED. I AM NOT SELLING THE WHITE HANDLEBAR THAT IS CURRENTLY ON THE BIKE. Brakes: Avid Juicy 3 brakeset- Bought as a replacement for the Avid Elixir 3sl brakes that came stock on the bike. They wet the bed. I can give you the front one if you want it- I don't want to deal with it. The rear brake is completely baked and has long since been disposed of. Front tire: Specialized The Captain Control tire, 26x2.1". Original tire is included in sale and has low milage. Grips: Body Geometry ergo locking grips. Bike will be boxed and shipped by local shop- please expect shipping costs to reflect this (I estimate $150 for having the shop package and ship it out). Buyer to pay shipping costs- local pickup or paypal only. Lowball offers will be scoffed at mercilessly.

Nov 19, 2015 at 7:00
Nov 19, 2015
Acquired Tastes - Opinion
I actually thought the idea was kind of cool at first (I knew about 650b stuff when 29ers were gaining popularity). Now all I can think about them is that with the trails I ride, I'd rather have the slightly increased nimbleness and stiffness (not to mention durability) of a 26", or just straight up go 29" (if I'm going to the dark side, I'm not going to just be a storm trooper- I'll go full on Sith Lord). Of course, I also do probably about 50% dirt jumping so a bigger wheel would screw up my bike's geometry pretty bad, but hey. Every bike has its purpose, some serve certain purposes better than others.

Aug 24, 2015 at 20:27
Aug 24, 2015
Dude, you freaking blew up my feed. hahaha
Load more...
Featured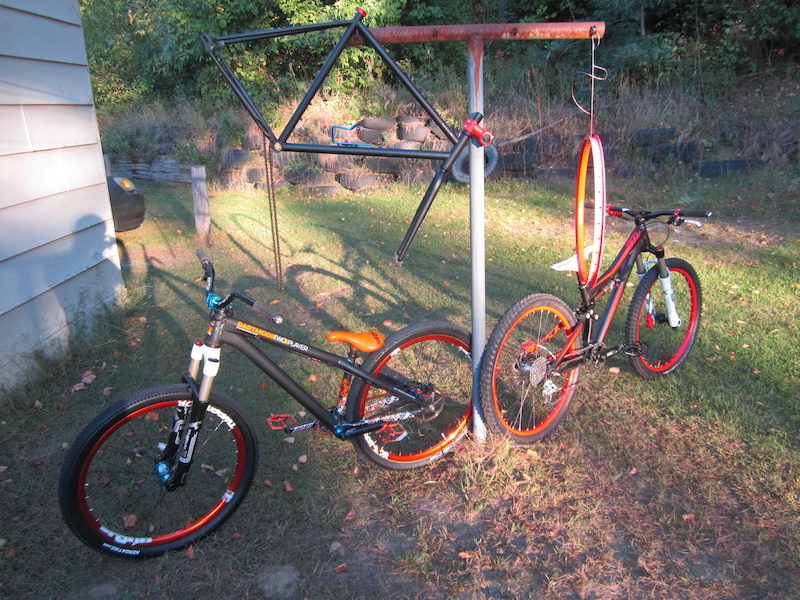 Photo by LindLTaylor