Come check out the profile of Dark Timbers team rider, Naish Ulmer on his home turf at Deer Valley Resort.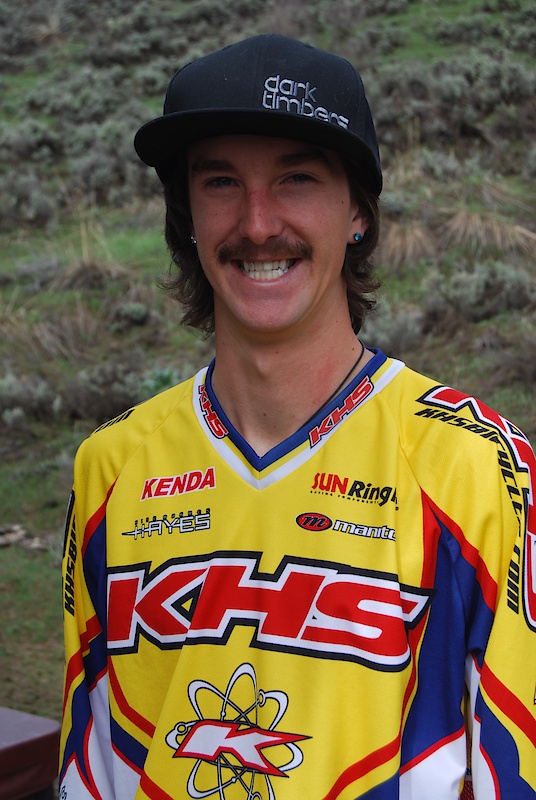 Age: 20
Hometown: Park City Utah
Bike Setup: Plush and smooth
Favorite Trails: SD trails Nail driver to the bottom of thieves, sunset to burmey to bottom of twist and shout. DH trails Fire swamp to the middle of thieves back to the bottom of fire swamp. Top to bottom of the NCS course. at Deer Valley Resort Park City Utah.
Favorite Trick: whips and scrubs
Off Season training: DH runs, moto, xc, gym, skiing
Go –To website: www.KHSbicycles.com
Plans for 2010 season: Finish top twenty in the US and hit some world cups
Blackberry or Iphone: Cheap phones that don't break
Favorite Food: Pasta, wings, pizza, hamburgers
Favorite Music: Andre Nickatina, Mac Dre, Dubbie, Brother Ali, and all oldies
Favorite Movie: The Hangover, Dazed and Confused, Blues brothers
Last book you read: ha...ha
3 words that describe you: Fast, Outgoing, Courageous
Favorite Moto Track (If you ride): Cross-up with whip
Rank your top 3 meats: New York Steak, BBQ Chicken, and Pork