This weekend is your chance to ride with some of the famous Kamloops' locals at one of the most progressive bike parks in British Columbia. Graham Agassiz, Dylan Sherrard and Matt Miles will be leading the way during this two day camp at the Kamloops Bike Ranch as they help you to tackle bigger obstacles with more confidence and style, all the while making sure you stay safe and have a great time. Mostly Mental Shuttles will be providing the lifts for non stop bike park laps and we will even have the foam pit ready to roll for a finishing session each day.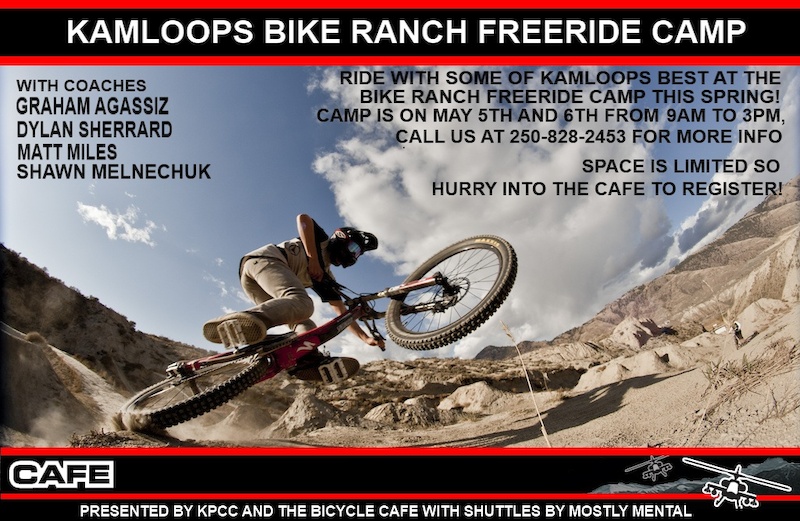 This two day, limited registration camp will run on May 5th and 6th from 9am to 3pm. Registration fee is $160.00(+HST) per rider, which includes shuttles and your KPCC membership ($35.00 value).
Space is limited and registration ends this Friday, May 4th. Swing by the Bicycle Cafe or give us a call at 250-828-2453 to register!