This spring break is your chance to learn from some of Kamloops' best riders at one of the most progressive bike parks in BC. The talented crew we have assembled will take you through the Bike Ranch covering everything from jumps and drops to tricks and turns while ensuring that everyone has a boat load of fun at the same time.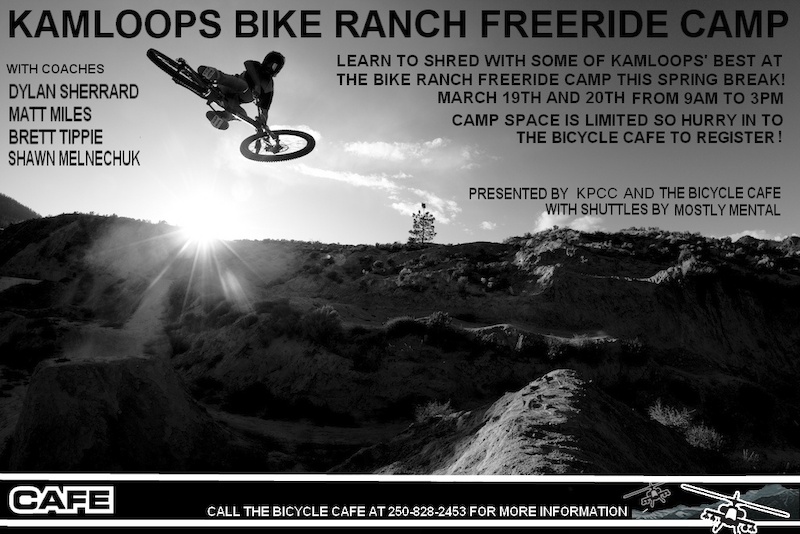 This two day, limited registration camp will run on March 19th and 20th from 9am to 3pm. Registration fee is $160.00(+HST) per rider, which includes shuttles and your KPCC membership.
Space is limited and registration ends this Friday, March 16th. Swing by the Bicycle Cafe or give us a call at 250-828-2453 to register!