| | |
| --- | --- |
| | The cowboy went off to have a spare tire patched, and Eddie and I sat down in a kind of homemade diner. I heard a great laugh, the greatest laugh in the world, and here came this rawhide oldtimer Nebraska farmer with a bunch of other boys into the diner; you could hear his raspy cries clear across the plains, across the whole gray world of them that day. Everybody else laughed with him. He didn't have a care in the world and had the hugest regard for everybody. I said to myself, Wham, listen to that man laugh. Thats the West, here I am in the West. He came booming into the diner, calling Maw's name, and she made the sweetest cherry pie in Nebraska, and I had some with a mountainous scoop of ice cream on top. "Maw, rustle me up some grub afore I have to start eatin myself raw or some damn silly idee like that. And he threw himself on a stool and went hyaw hyaw hyaw hyaw. And throw some beans in it. It was the spirit of the West sitting right next to me. I wished i knew his whole raw life and what the hell he'd been doing all these years besides laughing and yelling like that. Whooee, I told my soul, and the cowboy came back and off we went to the Grand Island. - Jack Kerouac |
I was picking away at a plate of chicken curry in a small Whitehorse restaurant while the midnight sun was barely setting outside our window, and this excerpt from On The Road was ringing loud in the back of my head. I'm not sure if Gully, or Harookz, or Judd, or Parker, or anyone else in attendance realized who was with us that evening. But I felt like it really was the spirit of the west sitting right there, just across the table from me.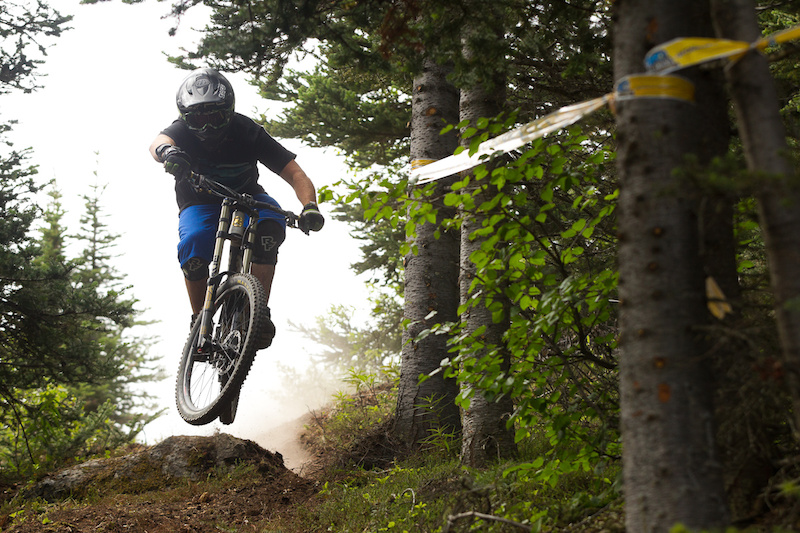 Lucky for those of us who are fortunate enough to call Brett Tippie a friend, we already know his whole raw life and what the hell he's been doing all these years besides sharing questionable jokes and laughing hysterically at himself. We don't need to sit back and wonder who he is or where he came from. We can simply enjoy his contagious spirit and the upbeat atmosphere it creates for everyone around us. And for that reason alone, I'm not sure I'll ever hear tell of a more fitting way to describe Tippie than as "the spirit of the west." I'm sure such a saying means something different to everyone, but personally it represents a spirit composed of freedom, laughter, passion, adventure, and a willingness to share those virtues with anyone who's trail may suddenly meet with your own.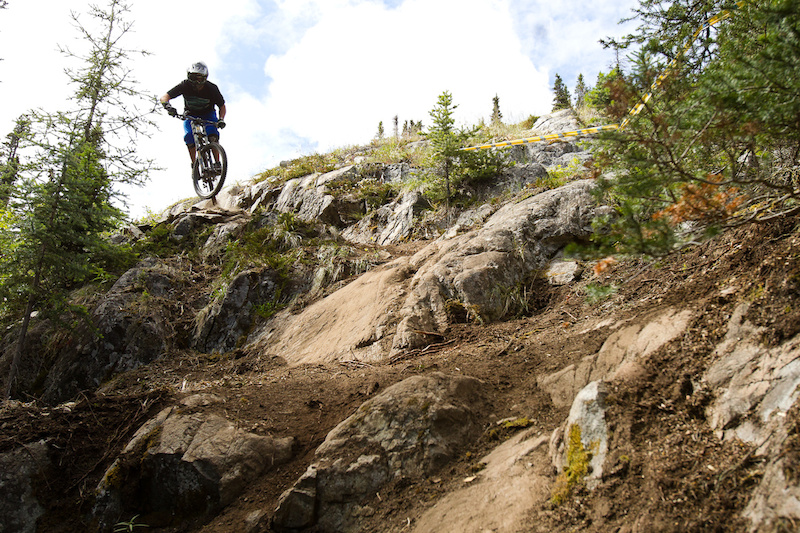 Perhaps we all had a large piece of that spirit living within us at dinner that night. That must be why we were all invited from our homes on the west coast to take part in the final stop of AFD's Gravity Cup series. That is certainly why Tippie was there at least, to help spread that spirit to this northern riding community. AFD is an Alberta fuel company that has found itself with an amazing family oriented community of riders all working under their own umbrella. With the introduction of the AFD Gravity Cup series this year, AFD has sorted out a streamlined way of pumping pure passion into the sport. They've not only created a venue for kids to start racing and celebrating that spirit at a younger age, they have brought cycling events into towns that would otherwise have done without. That is something I feel a true pleasure to have been a part of.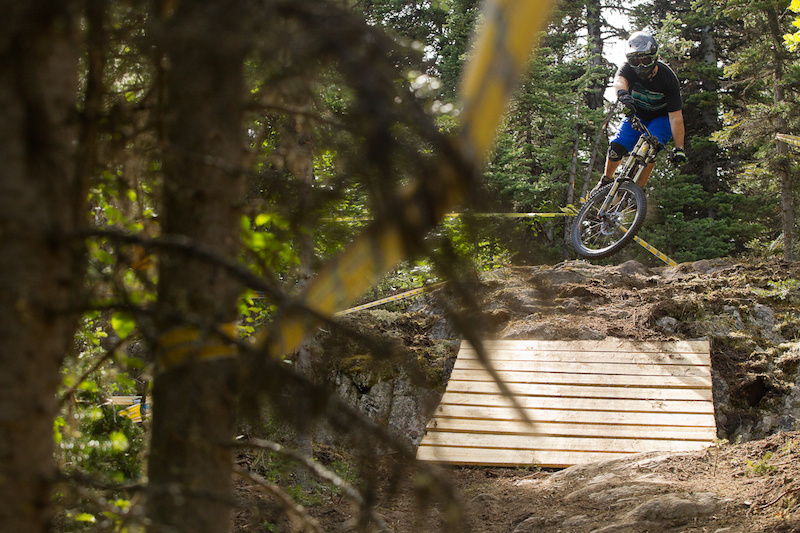 Strange things are happening within the Yukon riding scene these days. Strange in the greatest ways imaginable. It was only a few short years ago that I used to day dream of someday riding downhill laps at Mt. Sima, rolling into a big set of dirtjumps at the bottom and skidding to a halt in front of a cheering audience. You can only imagine the pure shock revealed in facial expression when I arrived at Sima and found this childhood dream to be a sudden reality. Thanks to AFD working in conjunction with dedicated ambassadors of the Yukon's cycling scene, there was now a fully operational lift access bike park hosting a downhill race and dirt jump event.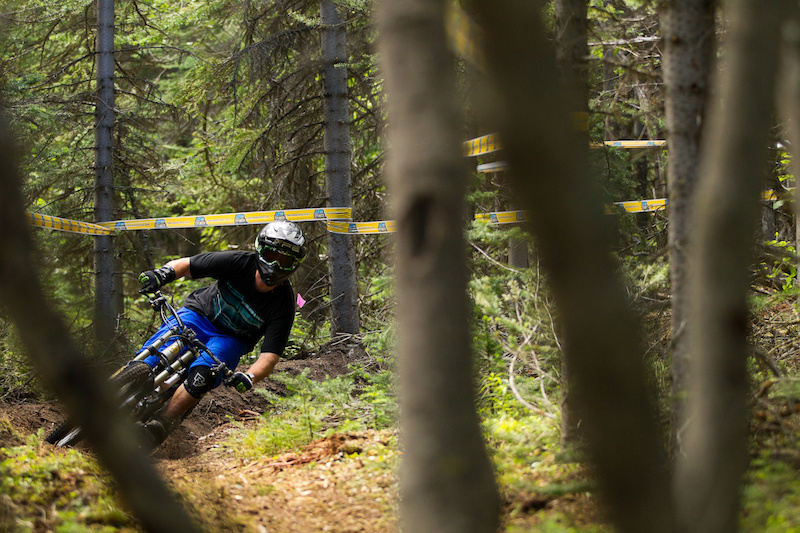 There were keen young kids on downhill bikes discovering loam for the first time and old time riders still celebrating their cantilever brakes. Bro's on little bikes getting upside down at the dirt jumps and a sizable crowd of cheering spectators in attendance. Harookz was cruising the trails snapping nuggets of all the action while Gully and I were marking down scores and chatting up the locals. And the whole time Tippie lead the charge by shouting into his microphone, making his spirit well known and likely never forgotten in Whitehorse.
I wish I could have told a fairytale about the concrete singletrack we rode along river banks and the flowing turns we carved while a golden sun circled over top our heads, refusing to set on our epic chapter of adventure. But the reality of this mission to the Yukon was that we were there to shred a new bike park during the day and provide entertainment in the evenings. To ignite the stoke of Yukon riders both on and off their trails. And when I was home a week later, it felt like I was a part of something much more meaningful than another epic ride. Alongside my friends and AFD Racing, I was able to take part in spreading that Brett Tippie spirit as far away as my hometown. We had the chance to put a major spark in a small town and lay the foundation for what I hope will be more successful Yukon missions in the future. Now that I've been home for a while and things have finally set in, I'm happy to report that the spirit of the west is alive and well, and running wild and free in the Yukon.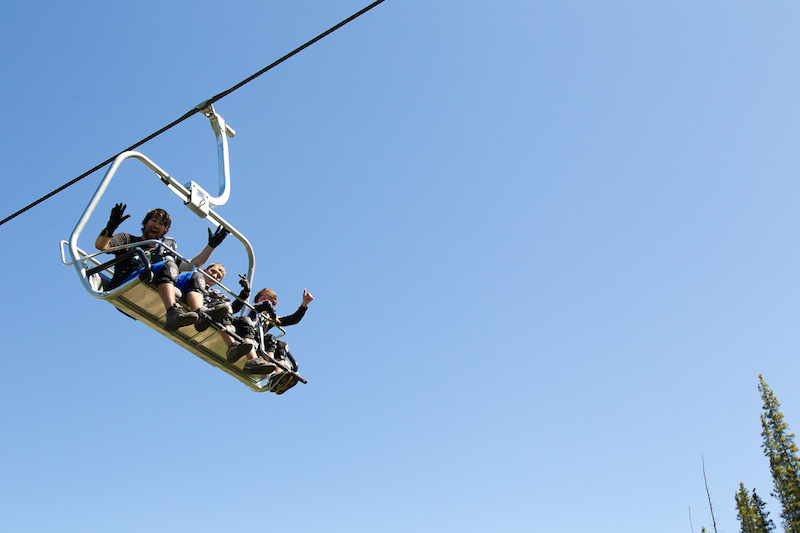 Thanks
Harookz
, for the photos. AFD for the amazing opportunity to give back to my old stomping grounds. And Brett Tippie for always getting me stoked to ride.
Keep up with Dylan between columns by following him on
Twitter
and
The Kona Cog
.