Health is always a major concern in Mountain Biking. Let's face it, this is a gruelling, unpredictable sport where at any given moment things can take a turn for the worst. Nick Clarke, FMB tour athlete and Joyride 150 local found this out in a hurry. While competing in a bronze level FMB event in Newmarket, Ontario, Nick dislocated his right shoulder after missing the pedals on a tail whip. This rendered him unable to compete at a high level for the remainder of the season. But the shoulder problems don't stop there, after a brief stint allowing his shoulder to recover he hopped back on his bike and headed to his local bike park. While riding the resi, nick ended up falling off the side, straight onto his left shoulder severely dislocating it. After 2 months of intense rehab and countless hours off his bike, Nick heard what he had hoped, "you can get back on your bike". I travelled down to Markham to film his first 48 hours back on his bike, doing what he loves to do. I was immediately impressed what Nick was capable of doing after months off his bike and limited shoulder movement. This includes flip whips, double whips, air double whips and triple trucks, not too bad if you ask me.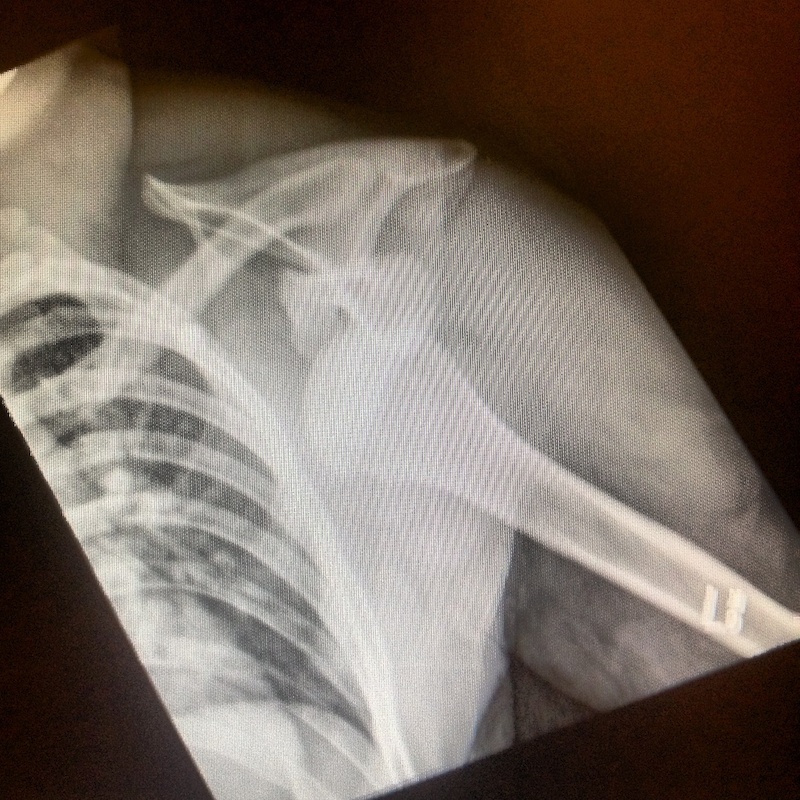 Nick's shoulder after falling off the resi ramp.
Special thanks to everyone at Joyride150 for being so kind and letting us have a private session to film. You guys rule! If anyone is ever in the Toronto/Markham area be sure to check out Joyride150!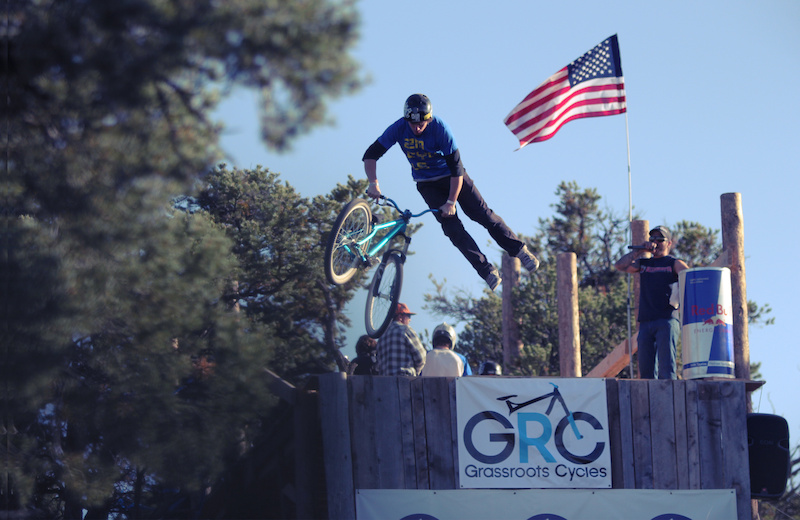 Title photo by Shelby Smith