Poggio Bikers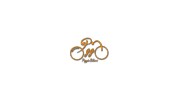 Een bloeiende club die zijn naam te danken heeft aan de Koekelareberg (De Poggio). De Poggio Bikers zijn aangesloten bij de Vlaamse Bond voor Rijwieltoerisme onder stamnummer 3407. Onze goede naam in de regio heeft ervoor gezorgd dat we in samenspraak met de gemeente Koekelare en de Provincie een MTB-route bekomen hebben die de naam draagt van onze Club. Meer info over deze MTB route kun je op deze site terugvinden. Graag hadden we U via deze weg uitgenodigd om vrijblijvend met ons eens mee te rijden. Wie weet valt het mee, en wil je onze MTB club vervoegen.
Review Poggio Bikers
No reviews yet, be the first to write a review!