Shock Therapy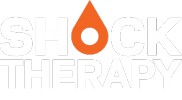 Name
Shock Therapy

(SHTH)

Type
Bike Shop
Website
Vyhlášená a jedna z nejlepších pražských dílen se specializací na odpružení a teleskopické sedlovky. / Famous and one of the best bike workshops in Prague. Don´t miss this one, if You want to get Your suspension dialed.
Review Shock Therapy
No reviews yet, be the first to write a review!