Onaping Falls Nordics Ski Club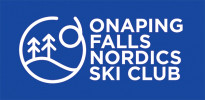 The Onaping Falls Nordics Ski Club offers an exceptional cross country skiing experience for both classic and skate-skiers. With over 15kms of pristine groomed trails, winding through mature pine forests, our members enjoy the peace and tranquility of the North, not far from the city.

Positioned almost 1300ft above sea-level and north-west of Sudbury Ontario, we usually have the longest running skiing season in the region. This unique advantage allows us to stay open an average of two weeks longer than other ski clubs in the area.
Review Onaping Falls Nordics...
No reviews yet, be the first to write a review!
Earn Trail Karma by Donating to the Local Trail Association
help fund trail maintenance and development
Donate