BIKE SERVICE MASSA MARITTIMA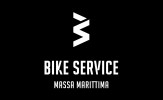 Bike Service Massa Marittima is the official shop, workshop, suspension center and trailbuilding crewof our village !!
We are the same guys that helped develop the trail area back in the years!!
You can book a ride, a shuttle a technical class or if you need technical gear..we have it !!
Since 2022 season we are as well a Canyon Experience Center, so you can rent and try most of the Canyon bikes collection !!
Review BIKE SERVICE MASSA MARITTIMA
No reviews yet, be the first to write a review!