Minnesota Nordic Ski Association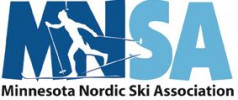 The Minnesota Nordic Ski Association (MNSA) works closely with Minnesota cross country ski trail administrators, the Minnesota Department of Natural Resources (DNR), and the legislature on all issues and funding associated with cross country ski trails in Minnesota. MNSA also promotes education, recognition, involvement, and competition of cross country skiing.
Review Minnesota Nordic Ski...
No reviews yet, be the first to write a review!
Earn Trail Karma by Donating to the Local Trail Association
help fund trail maintenance and development
Donate