Biker's Edge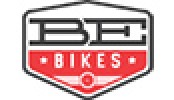 Name
Biker's Edge

(BE)

Type
Bike Shop
Website
Biker's Edge is a full service bike shop catering to the cycling enthusiast.

We offer the latest products, services, clothing and accessories from top name brands in cycling. To ensure customer satisfaction, we offer personalized bike fitting to all customers on their new or current bike. Our staff is experienced and guarantees the proper bike fit based on your riding style. Biker's Edge can meet the needs of cyclists of all levels from avid rider to weekend warrior.

Much of what we do as a shop is reflected in our staff and community. Our staff is not only knowledgeable in cycling but active participants in cycling events. Our love and dedication to cycling is the driving force of Biker's Edge. Annually we donate money to the Goal Foundation and Weber County Pathways to help others enjoy the sport of cycling. Biker's Edge also has a trail crew who works with the local community in trail maintenance and development.