Windsor Park Nordic Centre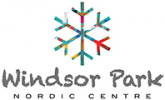 | | |
| --- | --- |
| Phone | 204-253-9236 |
| Geo | |
| Address | |
Windsor Park Nordic Centre is a not-for-profit nordic recreational facility maintained and operated by the Cross Country Ski Association of Manitoba since 2000.
100% of trail fees go toward trail grooming & maintenance, clubhouse amenities & utilities, staffing and facility upkeep.
Outdoor enthusiasts have been skiing at Windsor Park since the 1970's. The Cross Country Ski Association of Manitoba has an agreement with the City of Winnipeg to maintain and operate this historic facility and valuable urban green space for the benefit of everyone.
We have a passion for winter and want to share it with you. Come ski with us!
Please buy your trail pass here:
https://windsorparknordic.ca/trail-fees
Review Windsor Park Nordic Centre
No reviews yet, be the first to write a review!
Earn Trail Karma by Donating to the Local Trail Association
help fund trail maintenance and development
Donate