Evergreen Mountain Bike Alliance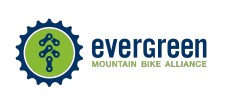 Our mission is: To create, maintain, and protect sustainable mountain biking opportunities in Washington state.

Evergreen Mountain Bike Alliance is Washington State's largest mountain bike advocacy, trail-building, and rider education nonprofit organization. With more than 7,000 members and eight chapters Evergreen is also the nation's largest statewide mountain bike association in the US. Evergreen is committed to sustainable recreation, trail maintenance, advocacy, education, volunteerism and trail building. We partner with all public land managers, contributing over 26,000 hours of trail work per year.

Created in 1989 as BBTC (Back-country Bicycle Trails Club), our organization was originally a grassroots solution to local trail networks closing to riders. We have evolved and grown with the sport, and have have excelled in our efforts to advocate for new, and care for existing, mountain bike trails.

Our builders and volunteers have become known for developing world class trails and delivering quality projects. While at the same time working collaboratively, and effectively for trail and public lands protection advocacy to benefit the mountain bike industry.

From our first project, the Colonnade in Seattle in the mid 2000's, to the award-winning Duthie Hill Mountain Bike Park in 2010, Evergreen has grown significantly over the years and continues to deliver more miles of new mountain bike trails to its members and WA state riders every year.

We hope you have enjoyed the ride here in Washington. Please be sure to throw some Trail Karma our way!
Earn Trail Karma by Donating to the Local Trail Association
help fund trail maintenance and development
Donate
Evergreen trails are #RiderPowered by folks just like you. Donate today!