Tim Hunter Trail Co.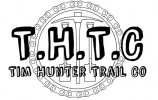 My main vision is to create MTB Trails that are fun, challenging and varied for all abilities. I personally like to build what I call Technical Flow Trails, combining berms, jumps, off camber and lots of rooty sections. I love the dirt, the forest and bikes. Thats the circle of life. Ride On. Enjoy.
Review Tim Hunter Trail Co.
No reviews yet, be the first to write a review!