Permian Basin Bicycling Association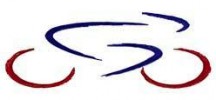 The Permian Basin Bicycle Association is an affiliation of cyclists interested in promoting and participating in the various disciplines of amateur cycling.

We do road biking, mountain biking, cyclocross, randonneuring, and various types of racing. We are people of all ages and backgrounds, and enjoy different forms of cycling for fun, sport, fitness, health, or otherwise.
Review Permian Basin Bicycling...
No reviews yet, be the first to write a review!