FatLanders FatTire Brigade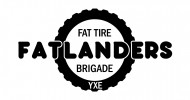 FatBiking is one of the fastest growing segments of the cycling industry and with the extra wide tires (3.5-5in) four season cycling is now a reality. These wide tires and low pressures allow the bikes to float on a snow pack and make recreational riding a very enjoyable winter activity. Saskatoon is home to Canada's only known FatBike specific cycling club called FatLanders FatTire Brigade (www.fatlanders.bike). There are many amazing winter riding options available right within the Saskatoon city limits or surrounding areas, from wide plowed paths and quiet gravel roads to tight snowshoe tracked trails through the trees along the riverbanks. FatBikes rentals are also available – call your local bike store for availability.
Review FatLanders FatTire Brigade
No reviews yet, be the first to write a review!
Earn Trail Karma by Donating to the Local Trail Association
help fund trail maintenance and development
Donate