Biker Off-Road Association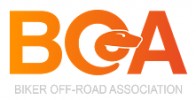 Name
Biker Off-Road Association

(BOA)

Type
Club
Website
We are an off-road biking enthusiast group who practice this sport in a fellowship environment. We do not pretend to be highly competitive riders but of high enjoyment, promoting off-road mountain biking in the Republic of Panama (PA).
Review Biker Off-Road Association
No reviews yet, be the first to write a review!