1 Question: What's the Next Step For Mountain Bike Suspension Technology?
There was a time when suspension was derided as being unnecessary, a complicated and heavy encumbrance that somehow sullied the 'purity' of mountain biking. Luckily, those sentiments soon disappeared as riders began to realize how much of a difference a few inches of travel could make. More control, less fatigue, the ability to travel through rough terrain at higher speeds – the advantages far outweighed the downsides, and before long some form of suspension was present on nearly every style of bike, from XC race rigs to DH machines.

Today's top of the line suspension offerings are miles ahead of those rudimentary elastomer and coil spring forks and shocks, featuring sophisticated valving, independent compression and rebound adjustments, and a blend of stiffness and light weight that was unimaginable during mountain biking's formative years. But what does the future hold? When there are single crown forks with 6" of travel that weigh only 4 pounds and are robust enough to handle any type of terrain, what will the next generation of suspension look like? We rounded up a selection of suspension gurus and industry insiders to try and get a hint of what's coming down the line. Understandably, many companies are cautious about divulging too much information about their current projects, but there are still strong hints as to where the suspension world is headed.
---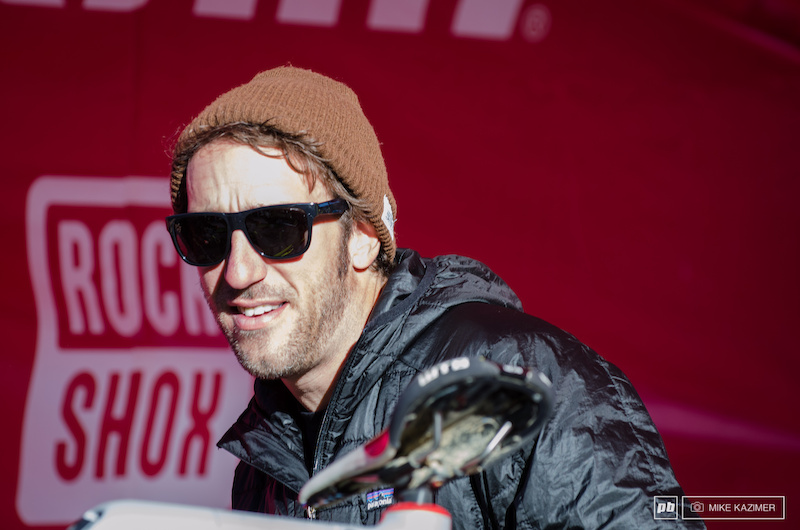 Jon Cancellier
-
Product Manager, RockShox
The next step for mountain bike suspension will be the versatility to adapt to a wide range of riding experiences with a single setup. Suspension that has the ability to transform itself from performance that would rival current DH bikes but at the flip of a lever or remote can go to XC firm. Forks that are DH stiff at XC weight. Rear shocks that are DH plush but XC efficient. In addition, we will see products that are easier to set up and interact with for the end user. Less time dealing with settings and more time spent riding on the trail.

Lapierre's E:I system was a great step forward in re-thinking the way that we interact with our suspension and the way that our suspension interprets the terrain around us. We feel there are great benefits to not just replacing a mechanical switch with an electronic one but as to where this will take us we'll have to wait and see.
---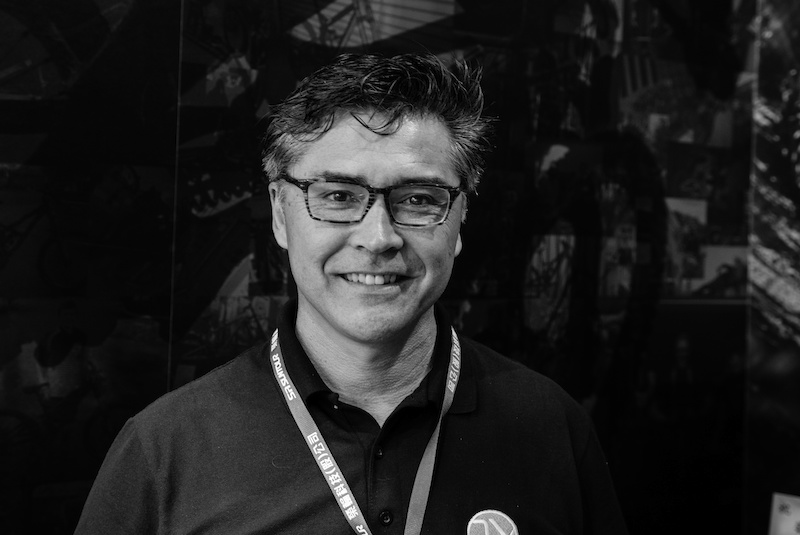 Bryson Martin
-
Owner/Founder, DVO Suspension
I'm not sure we will see big "steps" in MTB suspension technology but rather small steps in refinement. I do like the fact that we are seeing more companies going inverted with single crown designs. Inverted chassis do offer a great feel that conventional designs aren't able to deliver so expect to see more innovations in that direction, especially from DVO. I've been a big fan of inverted designs and first developed an inverted carbon XC fork 15 years ago.

I also think electronic tuning or a simplified version of data acquisition may make its way into suspension. It would be great to see how your settings are actually performing on the trail via an iPhone or Android app. For example, electronics in the suspension can indicate if your rebound or compression damping and air or coil spring settings are in the ballpark according to your weight and riding conditions. We are currently working on a app that can answer technical questions or trouble shoot set-up based off what the rider describes he or she is having issues concerns with. It would be like having the knowledge of a DVO technician on hand via an app. But of course, adding a few simplified electronic sensors shouldn't add complexity to the overall suspension system since I feel mountain bikers don't want the hassles of electronic gadgets that are finicky and delicate. Rather, they just want to ride and set it and forget it for the most part with the exception of an XC racer who may not mind hassling with the electronics.
---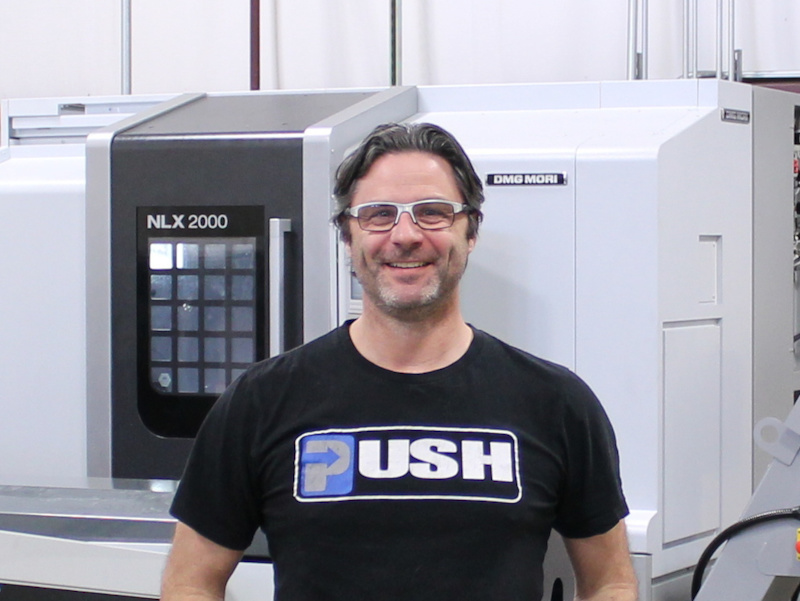 Darren Murphy
-
Founder, Push Industries
What's the next step in MTB suspension technology? To quote the Samsung commercials, "The next big thing is already here" with our patent-pending Dual Overhead Valve System found in ELEVENSIX. For us this type of user driven technology is most important. While our compression valve assembly is relatively consistent with what's found in high end racing dampers, the execution of providing two independent on-the-fly ride characteristics is unique.

As for the next step in suspension technology, our focus isn't always on making something new necessarily but rather making the ride better. A lot of times this result comes from something that isn't sexy and doesn't have an acronym associated with it. For example, in the case of our shaft assembly we spend a lot of time on manufacturing tolerances, what type of coatings are used on what parts, seal and seal gland design, as well as fluid testing. The results from these efforts add up to significant gains on the way the bike responds to small bumps and the level of off-camber traction you get, but don't make for the greatest marketing story when one of the big guys comes out with an electronic-diffibulating-bluetooth-actuated-damping-dingho.

So without continuing to babble, what is the next step? I think it's going to be spring technology. Incredibly light, performance spring systems that don't require a suspension pump...
---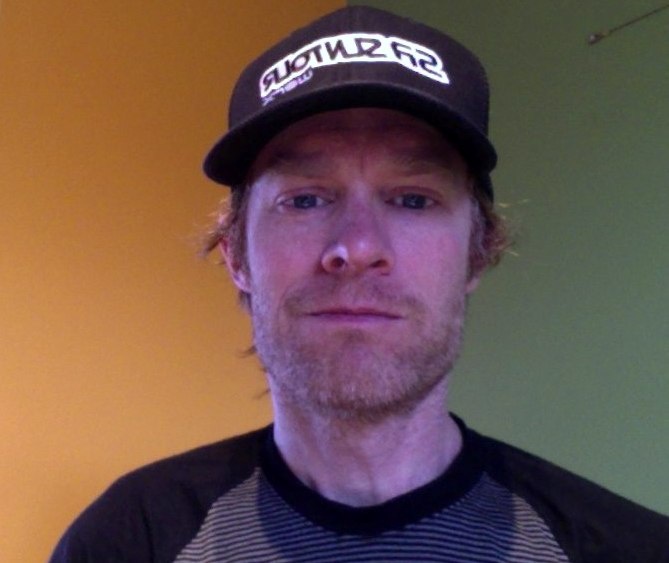 Dan Dacko
-
Marketing, SR Suntour
| | |
| --- | --- |
| | Simpler systems. Sure there are electronics out there pushing to be the next thing and stating to be able to think and react faster than you, but none of them seem to have created a large enough benefit for the greater good (and they are still expensive). But simpler high performance systems seems to be the next step that everyone is moving towards. Simpler usually means less parts, which usually means lighter weight. Simpler usually means that tuning a fork for a certain riding style, weight or conditions is faster and easier to obtain for those that might not be suspension experts. Simpler usually means a system can be made more durable and reliable as tolerances are easier to meet and less moving parts to break or wear out. A simpler system just makes more sense to match with do it all go anywhere trail bikes, the above reasons explain why. |
---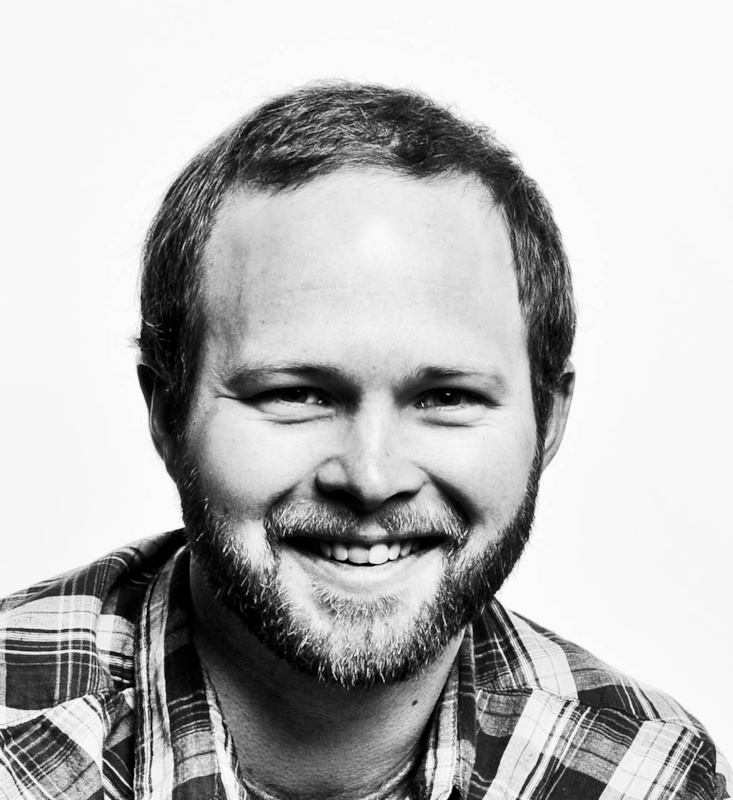 Jim Morrison
-
Senior Design Engineer, Cane Creek
In the immediate future I think we will see increasing numbers of twin-tube dampers like the Double Barrel as the "average" consumer becomes more sophisticated with regard to their suspension setup and performance. We're already seeing the beginnings of this trend with the recent introductions of new products from Ohlins and Fox and it stands to reason that this trend will continue in both front and rear applications. Furthermore, as twin-tube technology becomes more prevalent I suspect we will see some trickle-down into more accessible price-points so even entry-level riders can reap the benefits of this technology.

If we look a little further into the future I think we will see a vast expansion of the features "landscape" of bicycle shocks. These additional features will range from improved climbing modes that optimize the damper's performance for low speeds to more refined and adaptable air-springs and beyond. As with all technological advancements, some of these features will be mere gimmicks but some will be truly game-changing. Of course, the packaging of bicycle shocks is always a big challenge so I expect we will see the emergence of some new shock sizes to allow designers a little more room to "play" so to speak.

In short, my crystal ball says that the top-end technologies of today will be in the hands of every-man (or woman) tomorrow and the top-end suspensions of tomorrow will further reduce the inherent bicycle suspension performance compromise between climbing and descending.
---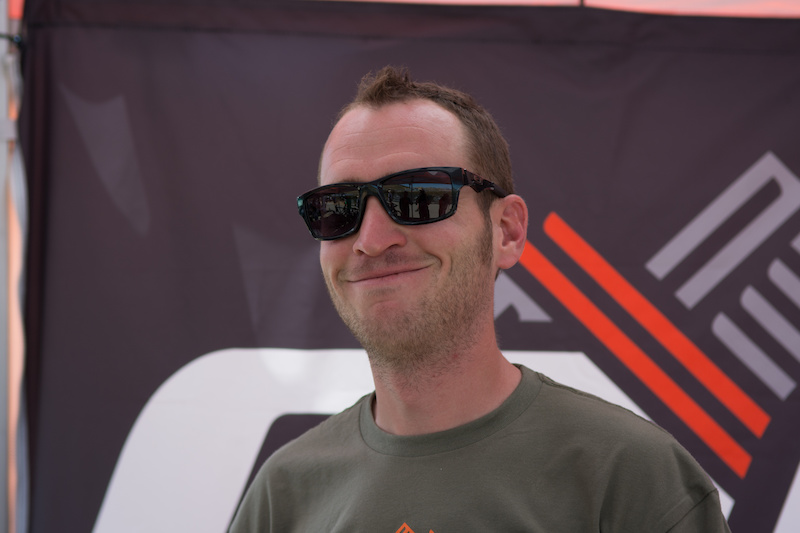 Noah Sears
-
Product and Marketing Manager, MRP
I think the next step in mountain bike suspension is a re-imagining of rear suspension - what it's there to do and how best to accomplish that. Whereas with front suspension you can only skin the cat so many ways - traditional, inverted, one legged, etc... rear suspension is more integral to frame designs and not necessarily restricted one type of structure or layout. There have certainly been some pretty awesome new technologies introduced in the last few years, but for the most part modern air shocks look a lot like the original Fox ALPS first introduced almost a quarter century ago. That basic packaging and structure is almost universal across all brands.

What direction(s) rear suspension goes is anyone's guess, but my prediction is that there are some pretty wild concepts on drawing boards now, and most likely even in the prototyping phase. You have to think that with this industry's never ending arms race to produce the lightest, most-capable bikes, that there are damper designs out there that defy suspension orthodoxy. I'm not talking about the incorporation of electronics that simply take the place manual adjustments or do the suspension tuning for you, that stuff is here and has yet to really prove revolutionary. I'm talking about suspension technologies so different from the current norm you'll not only be scratching your head when you see them, you'll wonder how you ever rode what you've got now!
---
Clarke Dolton
-
Marketing Manager, X-Fusion
I would say that in the X-Fusion office we are under the suspicion that electronics are the next big thing for MTB suspension, and seat posts as well. We know the technology exists from Moto GP and other motorsports based suspension, we know battery technology is there, so it's really just the compartmentalizing or packaging of those technologies into MTB suspension. Is that direction X-Fusion is heading? Probably not, at least not right now, but we do think this will be the next step. We think we may soon see real time computer controlled damping and it's not hard to imagine Di2 supported suspension as well.

As for seat posts, we think a motor driven and electronically controlled post will also come as part of the "electronic movement" and there are many patents out there supporting that idea. The suspension segment of the industry has gotten really tough in the last few years with many manufactures making truly high performance products so X-Fusion is concentrating on keeping our quality, performance and value high to stay competitive. That said, we do have some pretty cool projects in the works that will certainly turn some heads, but I can't talk about that.
---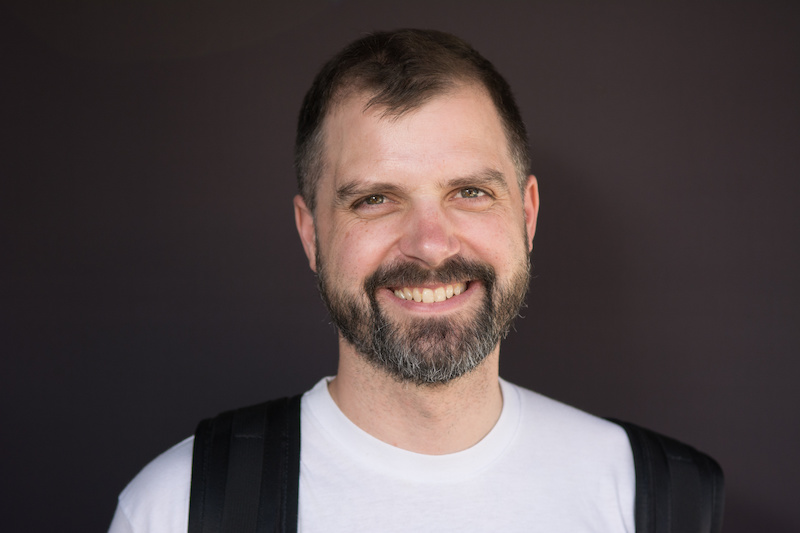 Jeremiah Boobar
-
Director of Suspension Technology, Cannondale
We will see more electronic suspension solutions that will offer mountain bikers benefits in terms of performance and ease of use that can't exist without a powered system. We've all seen the potential presented by Accell group's E:I system and Magura's Elect. They offer benefits that could not be realized directly through pure mechanical solutions, which is a great step forward, but not enough of an improvement for the majority of users to accept the additional "hassle" of living with a battery. These new benefits will be so compelling that the issue of managing charging a battery for your mountain bike will become less of an issue for a broader base of mountain bikers.

I say all of that knowing that I myself still struggle with the concept of having a power supply to manage my mountain bike. There is something about dealing with a battery that suddenly makes you feel less self-sufficient, which in turn detracts from that experience of being outside and being one with nature. However, knowing the potential benefits, I think I will find a way to deal with my own emotional hang-ups and have a bike that rides faster.

If this question was intended to be interpreted more broadly then I would add a few more things. Suspension quality will continue to improve allowing for riders to reduce the amount of travel they use. As the quality of the suspension improves the system can more efficiently dissipate the same amount of energy input by the rider. This means that you can use less travel to maintain the same control. We can see a glimpse of this with the recent introductions of very capable 120mm trail bikes. With the right wheels, tires and bars these little bikes make you wonder how many areas of the world would make you want more travel.
---
Mark Fitzsimmons
-
Race Manager, FOX Racing Shox
In the future, the mountain bike rider will benefit from two developing directions. The first is bringing high-end suspension performance to more affordable bikes. We want our customers to enjoy the benefits of our RAD suspension efforts on bikes that the working man can afford. The second is further developing electronics into suspension.

The sky is the limit on electronic controls. There will be a lot of mountain bike riders that will say, "Why do I need this on my mountain bike?" For starters, every one of our World Cup cross country athletes are racing on electronically controlled suspension. They won the World Championships on it last year. And they are using it by their own choice.

We have to remember cycling is a human-powered sport. On a good day, some of us might put out a single horsepower. In order to enjoy endless hours of mountain biking we are battling a power to weight balance. A mountain bike's suspension needs to offer efficiency along with comfort.

Electronic advancements will require less maintenance. Before our XC teams were racing on iRD, they were using cable-activated remote levers to control their suspension. Typically, we would have to replace cables once a race as the elements would cause cable drag as water gets into the system. With iRD, we go an entire season without servicing these controls.

Another benefit is reduced fatigue. It takes about eight to twelve pounds of lever force to activate mechanical lever controls. This effort over the course of a two-hour ride is very fatiguing. The iRD switch requires less than two pounds of force to activate. Julien Absalon went from controlling his suspension twenty times a race to one hundred times a race because of this advantage.
---
Must Read This Week