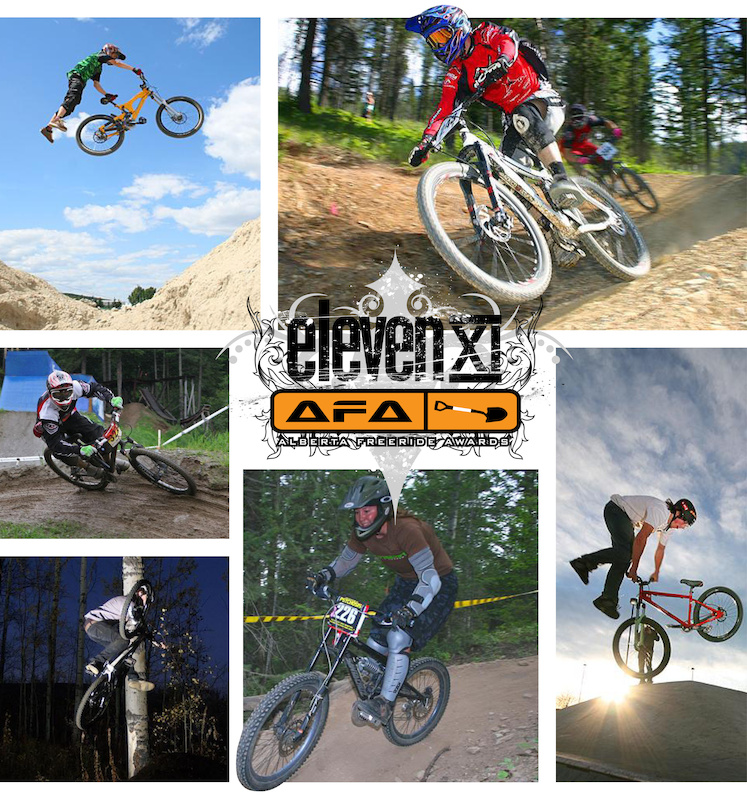 It's about that time of the year again when we're gearing up for the 11th Annual Alberta Freeride Awards. Once again we're doing it all in conjunction with MMBTS and we're combining a day of riding with the awards ceremony at Moose Mountain on Sunday October 14th. This province continues to produce some seriously talented DH'ers, Freeriders, Dirt Jumpers and Trail builders that will be acknowledged and recognized by the AFA's.
We've seen a little bit of everything this season - from a late start thanks to Mother Nature and on a positive note, thanks to MMBTS, lots of new trails being built and old ones being revived in addition to local races and trail days that saw great turn outs and plenty of support. It seemed as though no matter what was going on in this crazy world of ours - the Albertans rode the heck out of their bikes!
In the past we've heard a lot of comments that virtually all the riders who win an AFA are from the Calgary area. These are, in fact, the "Alberta" Freeride Awards so…It's simple. If you know somebody who deserves an AFA for their skills and dedication, and they're a resident of Alberta, it doesn't matter where in Alberta then it's up to you; the riders of Alberta to vote for that rider or trail builder.
Categories include: Trail Builder, Freeride Advocate, Park/Urban Rider, DH Racer amongst others.
Voting ends October 12th.
You can vote by going to
www.albertafreerideawards.com