On Sunday, the 13th of January 2013, the second round of 2013 NZ DH Cup took place at Mt Hutt - Methven, New Zealand. The Perfect Line was there to capture the best lines of the day. It was a fairly unpredictable day, weather wise, with rain, wind, and sun all within the 3 hour window of seeding & racing. Despite that, the turnout was great for both, competitors (163) and spectators.
Big Congrats to Sam Blenkinsop for an almost 2sec win to USA rider Neko Mulally and ex-team mate Cam Cole(3rd). It was really great to see Sam competing on the local scene after almost a 3 year break from racing in NZ, due to all the injuries from racing in Europe and other parts of the World.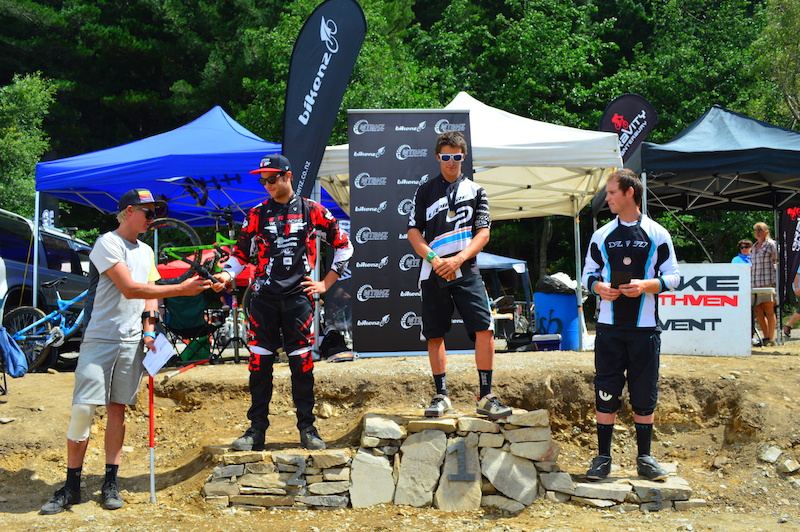 Ladies were dominated by UK rider, Jess Stone, she was faster than Queenstown rider Alana Culomb by 2secs and almost 9secs faster than Christchurch born Sophie Tyas.
The Track, well known by many, was pimped up by Bike Methven (Cam Bisset – BIG heads up for that!) and in many places was a big surprise for local riders: with new jumps, line changes and a rework of last year's step-down.
Overall the event was a great success for the organisers (BikeNZ, Bike Methven & Gravity Canterbury) and spectators.
Mens Elite
1. Sam Blenkinsop (NZ) 2:28.21
2. Neko Mulally (USA) 2:30.05
3. Cam Cole (NZ) 2:30.44
Womens Elite:
1. Jess Stone (UK) 3:03.29
2. Alana Columb (NZ) 3:05.16
3. Sophie Tyas (NZ) 3:12.24
Full results can be found
here
.