On a day like yesterday we are reminded how blessedly small the world of mountain biking is. The announcement that Gwin has signed for Specialized, and not Trek as most people, including Trek, thought he would caused uproar. There were angry press releases talking about legal action, people denouncing Specialized as immoral and general confusion about what the hell a letter of intent actually is.
Stopping to take a look outside our little world the response to this calamitous news was resounding indifference. Here in the UK, the BBC website had nary a mention of the MTB drama, opting instead to give precedence to
a lady who races around an oval on a fixed-wheel bike having a baby
. The only mountain bike news in sight is the reporting on the genuinely tragic death of
Burry Stander
. What the BBC website also has is a whole section devoted to Formula One, a sport many of us here at Pinkbike are fans of. In that world, this kind of team jumping doesn't even raise an eyebrow. It's not unheard of for a team to buy a driver out from the middle of a contract, let alone after a mere letter of intent, a document holding the legal weight of a damp towel in the face of a well-funded legal team. Rumours fly about such letters, will the current champion, Sebastian Vettel,
move to Ferrari at some unspecified point in the future
? There's a whole legal soap opera behind the scenes and it's fun to watch and speculate on occasionally, but again, it's all part and parcel of the F1 race scene.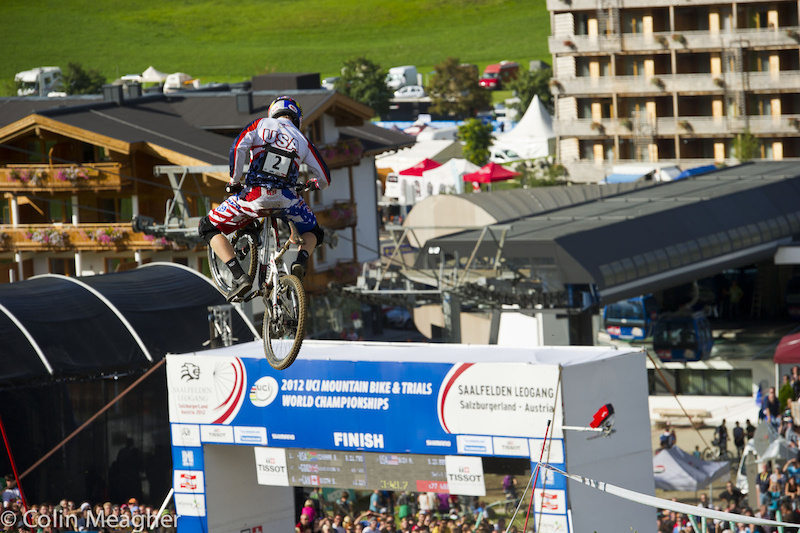 Would I as a mountain biker want to live in that world every day though? In a word, no. One of the things I like about mountain biking is that it's not a big, serious corporate sport. The very fact that this signing has generated so much debate is reassuring that our little world remains just that, little. Maybe this is an omen of a world to come for us. While it is nice to see our sport grow, can we keep that sense of community for just a bit longer, please?
There is another side to this small-town world, a negative one. Collectively we seem to forget that racing is a job and that companies want the best possible representatives for their products. Racers have short careers, a limited lifespan that could be cut short tomorrow by injury. In skateboarding they talk about
The Window
, the golden time between 19 and 24 when skaters can do great things. Even legends like Eric Koston today merely limp on in the shadow of his former self at his peak, brief months of other worldly brilliance they can now only imitate.
Gwin clearly saw a job he wanted more than the one he was being offered. Whether it was a financial, technical or moral decision, we may never know, but how many of us would truly walk away from a better job? It's his employer he left, not his family. If Specialized needed a lead rider and felt Gwin was the best possible ambassador for their products, why not take an opportunity to sign him? There's also an argument that Trek World Racing were foolish to tout his position on the team as solid before pen had touched paper. None of it matters at the end of the day, Trek will find someone else to lead their team this year, Gwin will ride a different bicycle and we will all continue to focus on the cursory instead of the meaningful. Why does the drama always take centre stage?
Look at a rider like Matti Lehikoinen. He's had the worst luck in mountain biking, the form he showed back in 2007 has never returned. Each time it looked like he was finding that pace, something brutal knocked him back down again. A friend ran into him pre-season testing in Spain last year, recovering from his latest stomach-churning crash. I'll never forget the creeping feeling of horror I felt as my friend described how Matti had to have an emergency tracheotomy to stop him drowning on his own blood there at the side of the race course. How he even got back to race a World Cup after that is nothing less than inspirational, yet no one is addressing that.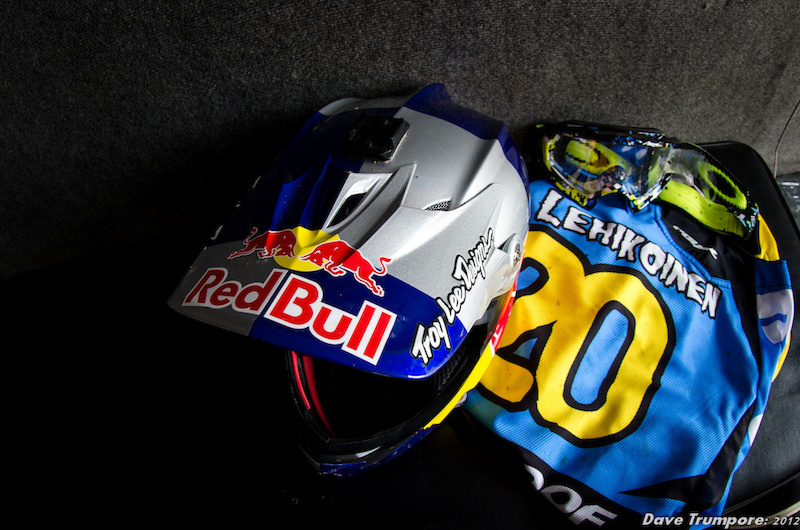 The brutal truth is that Lehikoinen never found that pace again. CRC wanted him to lead their team and he couldn't, he didn't. Simmonds and Smith both out-performed him. When it came time to choose their new lead rider, CRC made the decision that they needed someone who they were sure would be at the sharp end of the field, and Matti was dropped. In all the talk about Sam Hill moving over, I saw barely a comment about Matti, it seemed accepted as part and parcel of the reality of racing. Trek are a successful company and their racing program is strong and well-funded. They will deal with this and you'd be a fool to bet against seeing one of their riders on the top step of a podium before too long. So why is there more comment when they lose a rider than when a man who deserves our full respect loses his ride? It was just a job, right?
Aaron Gwin and Matti Lehikoinen are two sides of the same coin: one riding high on record-breaking form, the other slowly slipping from view, weighed down by the screws, plates and strips that rebuilt his broken body. If we can easily accept the harsh realities Matti and riders like him face, we should understand why Gwin is making the most of his fragile moments at the top of our sport.