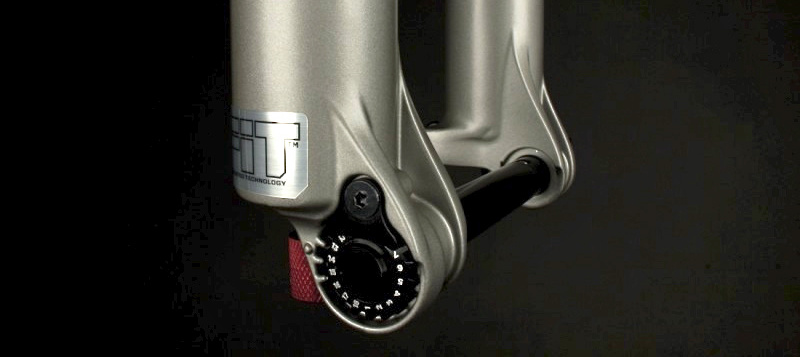 When it comes to new products, there likely isn't anything that stirs the pot as much as a "new" axle standard. Maybe it is something about consumers feeling as if it is being forced upon them whether they like it or not, or perhaps there is a sense of recently purchased inadequacy: "But I just bought a new fork!", both being very valid points. Either way, bringing up 15mm fork axles on a forum or at the trailhead is a surefire way to discover who isn't afraid to speak their mind, with opinion on the subject usually standing
starkly against the impending change in dimensions. And while there always seems to be resistance on the matter, the manufacturers, who are working on products two and three years down the road, seem to be unfazed by the opposition. Needless to say, 15mm axle forks are here to stay... until something that makes more sense comes along, that is.
Where do you stand on subject? Are you all for the 15mm axle so long as it spells the demise of the quick-release, or would you like to see every fork utilize a 20mm system?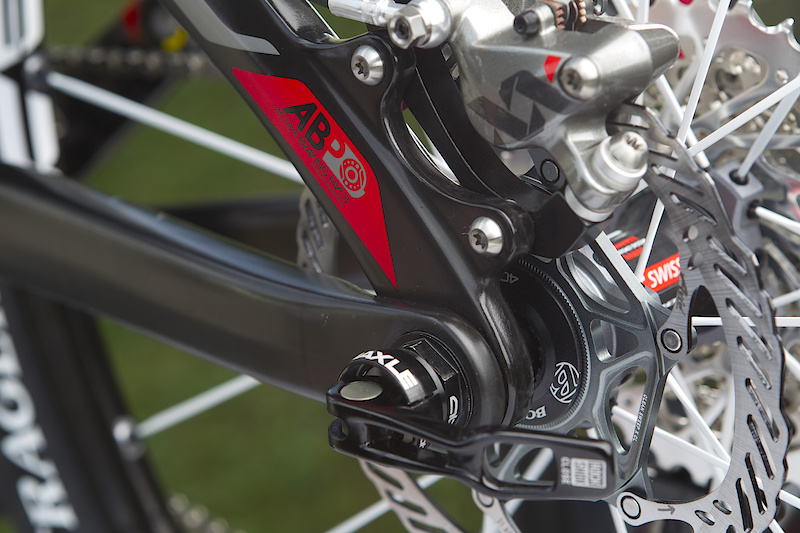 Levy's Take on Axle Standards:
While there is still grumbling from consumers about 15mm axle forks and 12 x 142mm rear ends, it is fair to say that both are not going anywhere anytime soon, and that is a good thing in my books. Bike design marches on in the same way that mountain biking itself evolves, with new so-called standards that do eventually become established norms, so long as they actually make sense. The 15mm thru-axles axles that came up against so much hostility from many riders were never meant to take the place of the larger 20mm diameter setups found on long-travel forks, but rather be a successor to the quick-releases (which originated on the road bike and were never intended for off-road use) found on many mid and short-travel forks of a few years ago. The demise of the quick-release was long over due, not just from a rigidity point of view, but also when taking into account the forces applied by our modern and exceptionally powerful disc brakes. But why not just utilize a 20mm axle on every fork, big travel or small, you ask? Good question, and the answer boils down to counting grams. While the axle itself may only be 5mm larger in diameter and weigh within a few grams of a 15mm unit, it is actually the parts associated with the 20mm setup that add the most weight, albeit a still relatively small amount. The bigger axles requires larger hub bearings and more material at the fork's axle clamping area, two points that may only add as much weight as the mud that collects in your fork's arch on a wet day, but still enough to put suspension manufacturers off when they are designing their lightweight trail and cross-country sliders. Would I be happy with 20mm axles on everything, short travel forks included? Oh hell yes, but I'm more than happy to use a 15mm setup on my shorter travel forks if that means that I never have to deal with a quick-release again. And what about 12 x 142mm rear ends that are swiftly taking the place of both quick-release and thru-axle 135mm setups on the majority of new bikes?

RockShox's Maxle and Shimano's E-Thru axles make wheel removal and installation nearly as quick as when using a QR, but both are much more rigid and secure methods of holding the rear wheel in place. Factor in the wheel locating slots of the 142mm spacing (that's where the extra 7mm comes from over 135mm dropouts) and it is a no-brainer in my books.

Does the success of your ride depend on if your bike uses quick-release or some type of thru-axle system? Definitely not. It may seem as if much of the axle quandaries over the past few years have been more marketing driven than performance based, but the reality of both 15mm front axles and 12 x 142mm rear ends is that we end up with a blend of stiffer, lighter, and easier to use designs that simply make more sense. That is, after all, the whole idea behind a standard, isn't it? - Mike Levy
Follow Mike Levy on Twitter:
MikeLevyPB