Hey everybody, I'm a freelance photographer from Stuttgart, Germany and I'm 27 years old.


I started with photography while doing a graphic design apprenticeship in 2007. I bought a Nikon D200 and I had basically no idea of what I was doing with it. But after a while I got into the combination with aperture, shutter speed and ISO to create elaborate pictures. Since then I have been addicted to photography. So, I decided to do an apprenticeship in photography which I have finished last summer.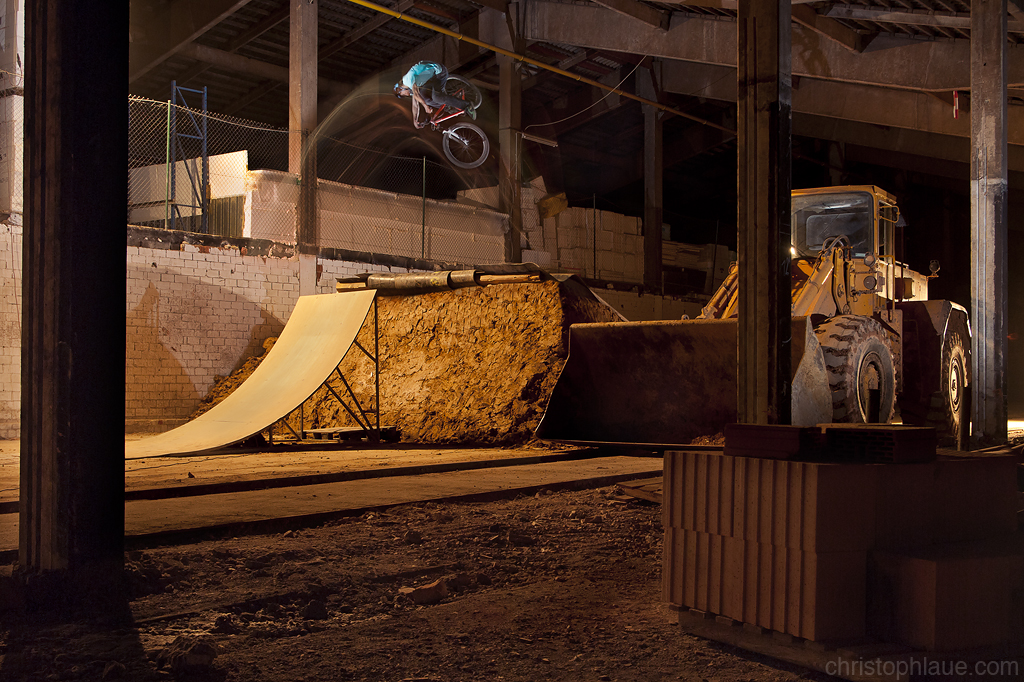 How long have you been shooting mountain biking?


Actually as long as I photograph. My passion for riding made me want to become a photographer in the first place. My first pictures apart from fashion, advertisement and art stuff for my professional training were mountainbike pictures. Despite my enthusiasm, it took a while until I got one of them published in the FREERIDE Magazin (Germany) in 2009.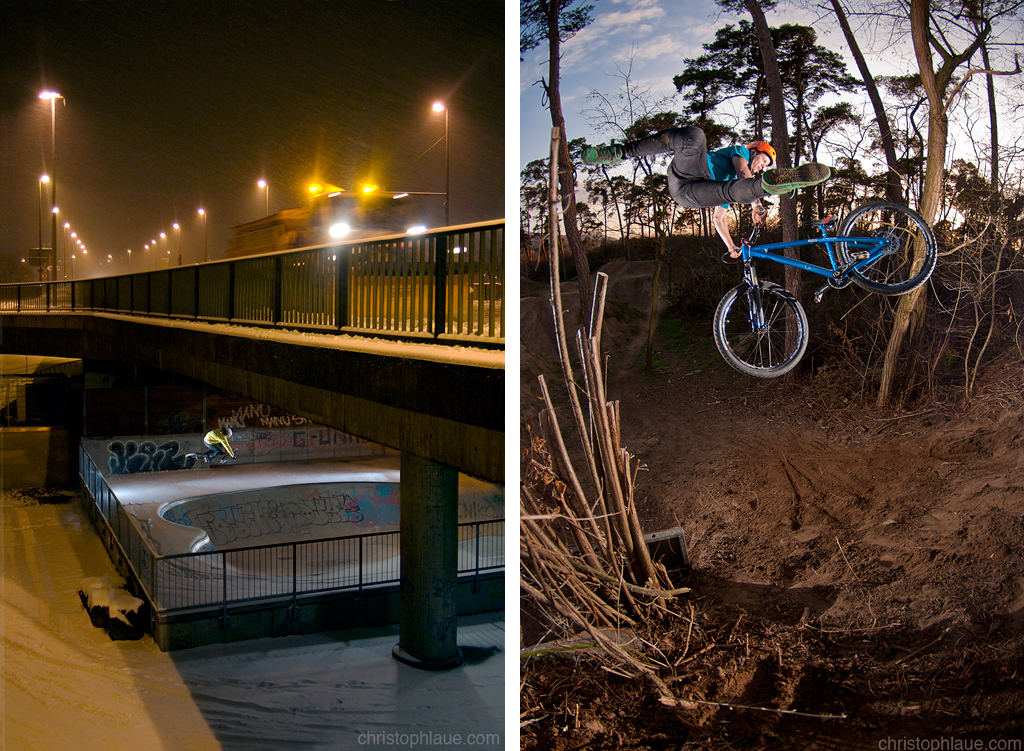 I do ride my bike and I love it. But most of the my time I get people to ride their bike. If I ever leave my camera at home and take my bike out, it's to get to the spots. Riding just for fun is what I do when it's winter or bad weather, when the conditions are too bad for taking good pictures.

It is important to understand what is going on in front of the camera. 







Yes sure. People, lifestyle, nature. And of course other action sports.







I work as an assistant photographer.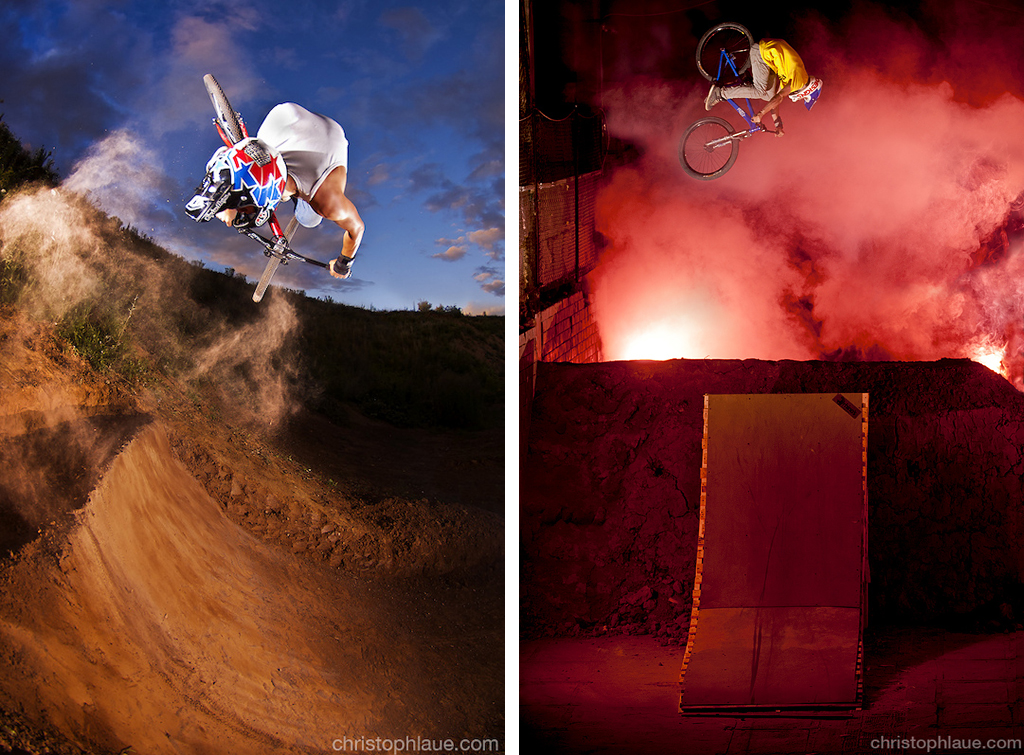 I really like to catch the one moment that illustrates the whole movement of a trick. Of course it's most fun to work with motivated riders who like to work on difficult projects.



Nikon D200 and Nikon D70 because of the faster shutter speed. I also like to use my Rolleicord to shoot analog. I'm looking forward to Nikon's new camera in the next year.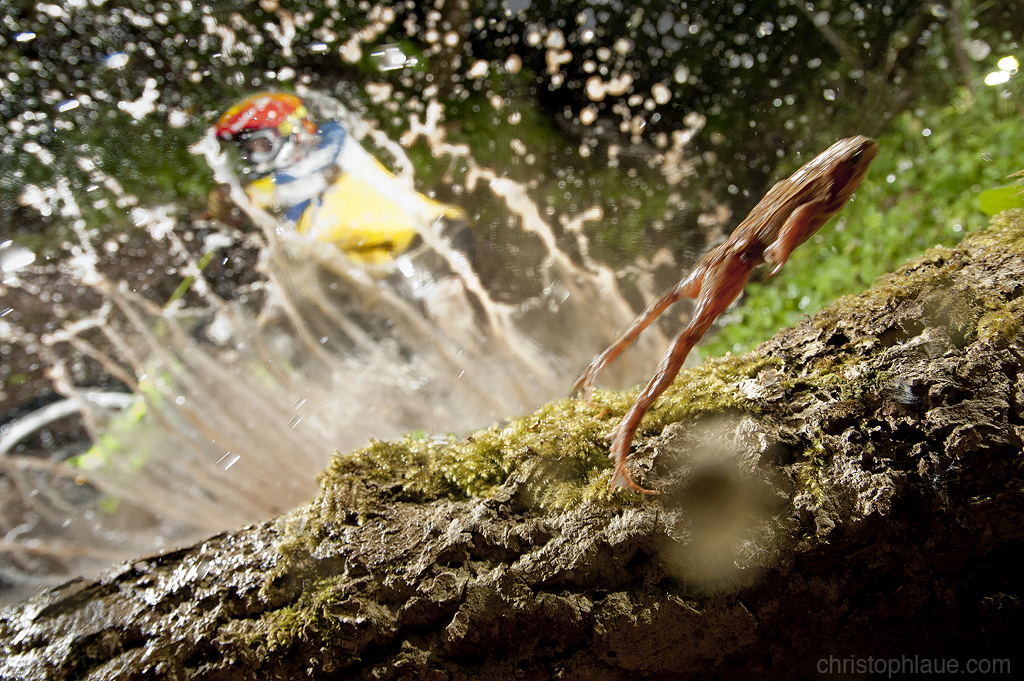 Is there any other gear that you use frequently?


My Nikon compact flashes with the Elinchrom Skyports and my Sunbounce to work with natural light.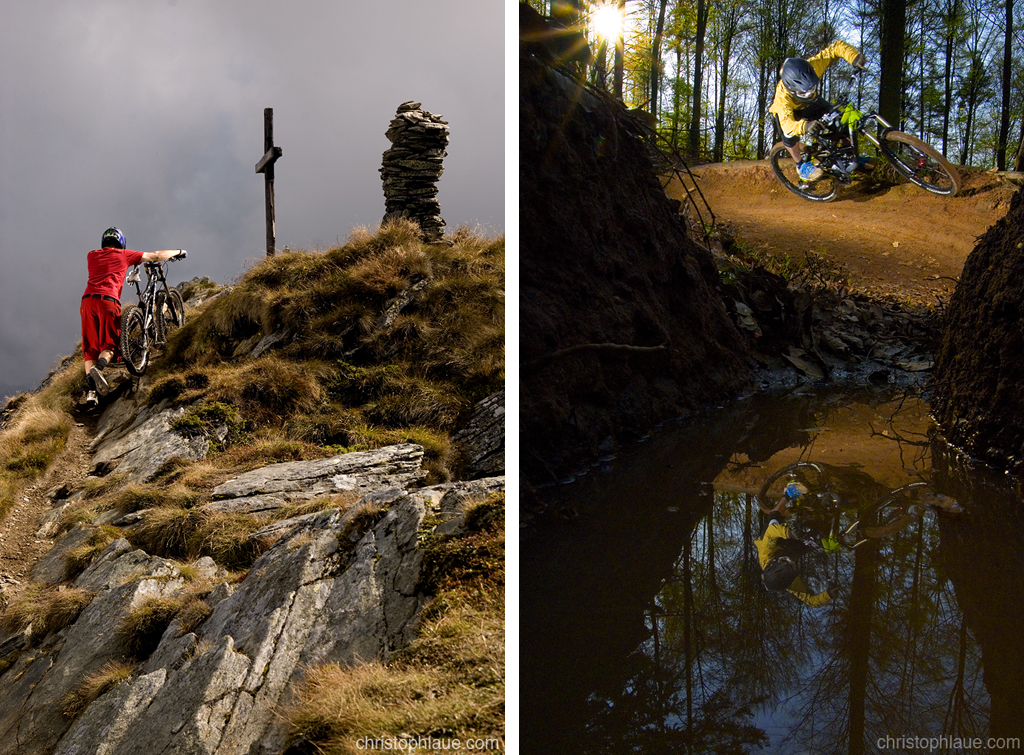 Different magazines in Germany like FREERIDE Magazin, Mountainbike Rider, Mag41 and Mountain BIKE. As well as Dirt UK, Decline, BigBike (France) and Pinkbike.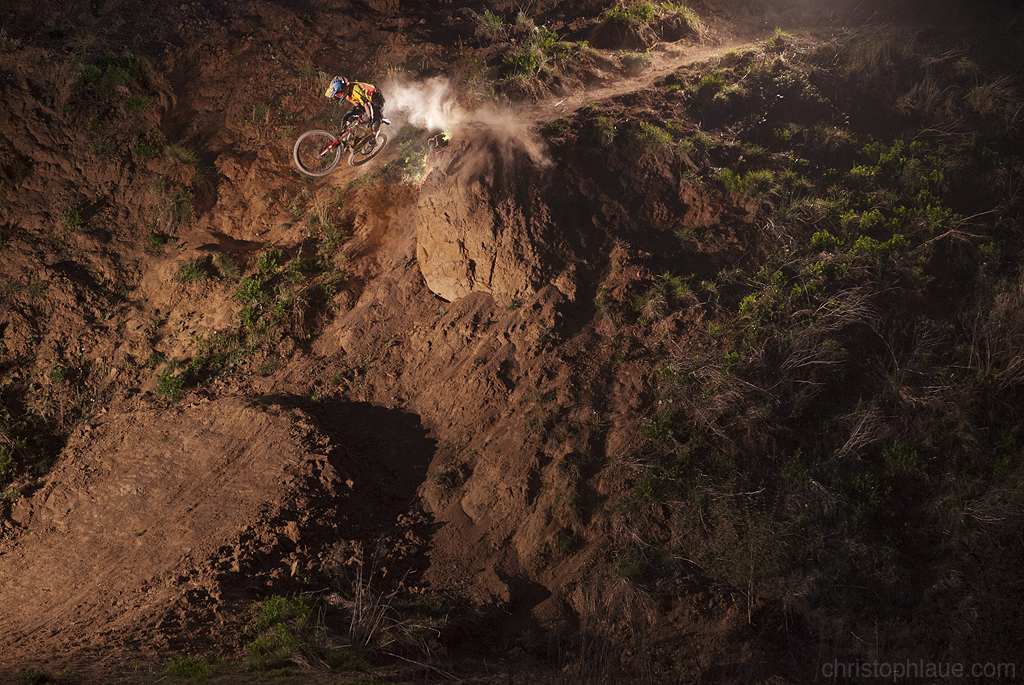 Anything else we should know about you?

I like:
- good composition of images and light setup
- the challenge to shoot in different conditions
I don't like:
- too much image editing, for example HDR
- broken bones
You can find more of Christoph's work on his
profile
or at his website
www.christophlaue.com
---
Past Photographer Interviews: