Do you have what it takes to design the helmet Mick Hannah will be wearing during his race runs at Crankworx? If so, Bell wants to see what you've got. Download the
vector graphic template
for a Bell Full 9 helmet and create your own design, making sure to incorporate the Bell logo. When your masterpiece is finished, upload it into the Bell Blank Canvas photo category here on Pinkbike. The top five designs will be voted on by Pinkbike viewers and announced on July 22, 2013.
All of the finalists will get a Bell Full 9 for their efforts. From the five finalists, the grand prize winner will be chosen by Pinkbike, Bell, and Mick Hannah. This winner will see their artwork worn by Mick Hannah at Crankworx, and will also receive a custom painted helmet of their own. The helmets will be painted by Airtrix.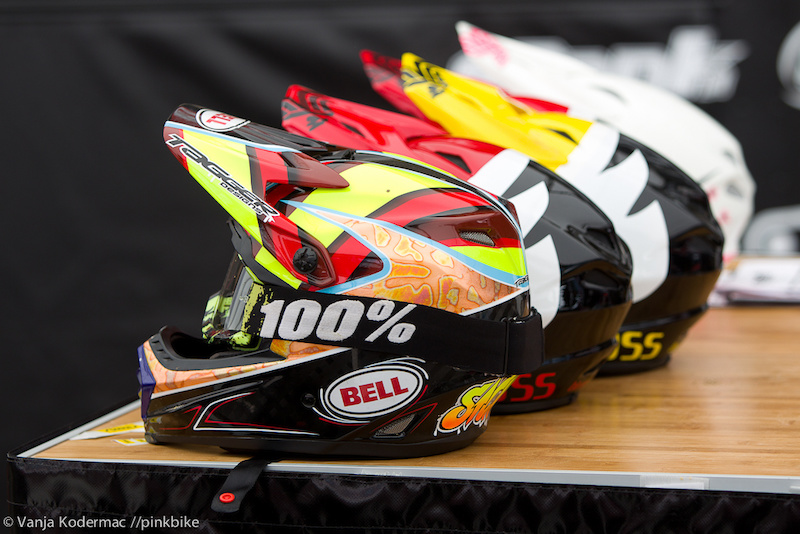 PUBLICATION RIGHTS
BELL Helmets reserves the right to reproduce any design submissions and pertinent content in future BELL Helmets. In other words, we reserve the right to show off the winning design as often as possible.
*
This means that BELL will be using the winning submission for the 2 helmets produced (one for Mick and one for the winner) as well as the photography of the helmet that will be used to promote the winning graphic and that BELL WILL NOT use it for an inline graphic without working with the artist first.
Enter Now: Blank Canvas Contest Details
The submission deadline for designs is July 19th, 2013.