Brodie Bicycles has partnered with Empyrean Distributors in Scottsdale, Arizona as distributors for the United States. The relationship was set up to enable US dealers to more economically and efficiently carry the storied Vancouver, BC brand. Ernest Vogel of Empyrean explains, "while the brand has always had an almost cultish underground following in the US, dealers were on their own to import the bicycles. Which was both cumbersome and costly." The new relationship will alleviate those issues for existing
brodie
dealers, and will make it easier for the company to selectively expand brodie's dealer base.
Despite never having so much as an ad campaign until this season, Brodie has established a reputation on several fronts. Some know the brand as producing high quality, hand built cro-mo hardtails from back in the earliest days of mountain biking. Others know the company more for quirky "bike geek" builds such as the Unibomber and One-Ball single speeds. And yet others know the company for the burly North Shore builds, including the Hardass series - the original overbuilt hardtails featuring oversized DH tubing. Truth is, Brodie is a small specialty builder with a pretty extensive line. The staff has varied cycling backgrounds and influences in Cross Country, Cycle Cross, Downhill, Freeride, Touring, Commuting and Road Racing, so the company will continue to build bikes that are a little different for riders that are a little different.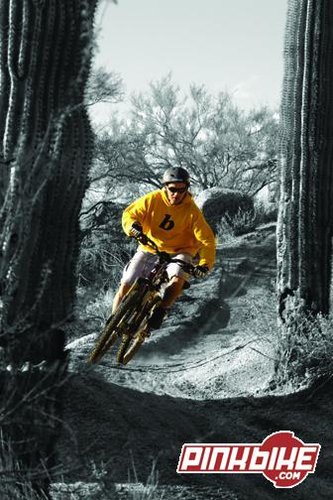 The Brodie USA crew is currently evaluating and selectively expanding the US dealer base. As Vogel notes "We have a pretty ideal situation, we have a great product line and an existing underground following. We've got a relatively unknown and fresh brand to build, but we're not just a pair of dudes starting out welding bikes in our garage. That part of the history was done 20 years ago by a visionary pioneer who's already in the hall of fame. We've now got a 20 year history of creating innovative bikes to build upon. So, we can continue to grow slowly and deal only with the types of dealers that we want to deal with."
About Brodie Bicycles
Brodie Bicycles was founded in 1986 by mountain Bike Hall of fame welder and artist Paul Brodie, whose work has been featured in museums such as the Guggenheim. Over the past 20 years the company has quietly revolutionized off road bicycle design and influenced the drawing boards of the larger, better known companies in the industry. Design and testing for Brodie Bicycles is done the world over and is still coordinated through the company's international headquarters based in Vancouver, BC.
www.brodiebikes.com