Cam Zink doesn't do half measures.
In a sport where immense skill is often mistaken for a rider simply having gonads the size of watermelons, and where ''going big'' is the rule rather than the exception, Cam can lay claim to both calling out and pulling off some of the largest moves ever seen. That approach to riding might have made him one of the most visible mountain bikers in recent memory, and unlike some of the crash filled blooper television shows that see the general public tuning in to solely for the carnage, Zink's widespread media presence can't be put down to toe curling wrecks. No, he's landing moves that are making the general public take notice, and remember that these are the very same people who have been desensitized to feats of human courage from watching things like freestyle motocross and fifteen year old news clips of Bender carcassing off of retaining walls. That's not to take anything away from other sports, or Bender's efforts to shove the preconceived limits of what's possible on a mountain bike straight off of a cliff, but it's clear that the newly signed YT Industries rider from Reno, Nevada, is one of the few current riders in a field of amazing athletes who is legitimately changing the game. Who else has the balls to call out a move like flipping the Oakley Sender, have a special kicker made for the event, and then stomp it so cleanly that it may have well been any other Sunday and on a jump in his backyard? The answer: no one but Zink.
| | |
| --- | --- |
| | Every day there is something that inspires me, but it's not always in mountain biking. The level we are trying to progress to and the things we're doing obviously haven't been done, so you have to look for motivation elsewhere, like snowboarding or moto. With that said, there is a hell of a lot that is being done on a mountain bike that gets me stoked to ride, even if I couldn't care less about doing a triple whip. I see T-Mac and Brandon doing opposite double whips and it stokes me out to go do a holy grab or something. I don't care about certain tricks, but when people are riding at a level that high, it motivates you to up your game in whatever style you care about. |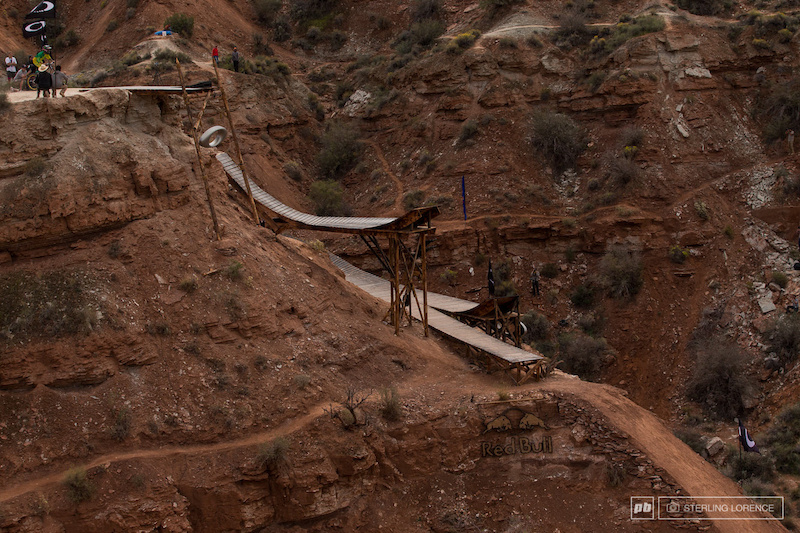 .
Asking the man who has done things like
backflip the 'Bender Sender'
for the Casio G-Shock ad,
spinning the original Oakley drop twice
(the second time came after a huge crash on the first attempt) and, more recently,
backflipping an ever larger version
of the same drop, the feat he's most proud of reveals a more relaxed psyche than one might expect to find. ''It's just the next chapter, right? Seeking out all the opportunities you can, wherever you are,'' says Zink. ''All of them were hard in their own ways, but spinning the original Oakley drop was definitely the hardest. Anyone who has spun a DH bike knows how hard it is, and to do one of that size is kind of ridiculous. I would rather have spun it on a slope bike, and it might have been easier, but the landing on the DH bike definitely helped; my suspension was so dialed.'' Anyone who has struggled to ride off of an unfamiliar drop or jump knows full well that there is more to it than having the right technique, with the battle you have to fight inside your head sometimes being the biggest obstacle to overcome in the name of progression. ''As far as mentally hard, the most recent one was the hardest,'' Zink explained without pause. ''With all the other things aside, the baby, my infected hematoma in my groin and massive amounts of blood that drained into my leg, and the wind, it was the most dangerous thing that I've ever done. Sometimes you don't realize how gnarly it is until after because you just want to focus and make it happen, but I had friends of mine telling me to not do it. Afterwards, I know of at least ten badass, grown men who cried.''
The obvious question on many people's minds after the seeing what went down at the latest Red Bull Rampage was just how much bigger can things get? And do we even want to see these riders going any bigger? People are injured everyday on their mountain bike, it's just part of the sport, but it's surely only a matter of time until the unthinkable happens during a live internet feed given that the gaps are growing, take offs are being placed higher and higher, and riders like Zink are redefining what's expected from our two-wheeled heros. ''Things are about as big as they can be, but it's mainly because it's so hard to find stuff that lines up that well,'' he told us. Don't take that as Zink backing down, though, because he's never been shy about being the guy to commit to hitting something. ''If we find something bigger and it lines up, we will hit it. And I've always said that if you can jump it, you can flip it. It's just a matter of finding it.''
It's certainly not surprising to find that one of the sport's most respected freeriders is confident that bigger moves can and will be done, so long as the jump and landing makes sense, but Cam's nonchalant attitude on the subject probably goes in contrast to what you might expect to find from someone at the forefront of the sport. One topic that does get him going, however, is what him and his fellow riders are getting paid. Sure, there are a few who are likely raking in healthy six-figure numbers, but the very large majority of his brethren see a pay scale that doesn't quite balance out the dangers involved with their chosen profession. It goes without saying that none of these guys are in it for the paycheck, but shouldn't their earnings compensate for the effort and risk involved?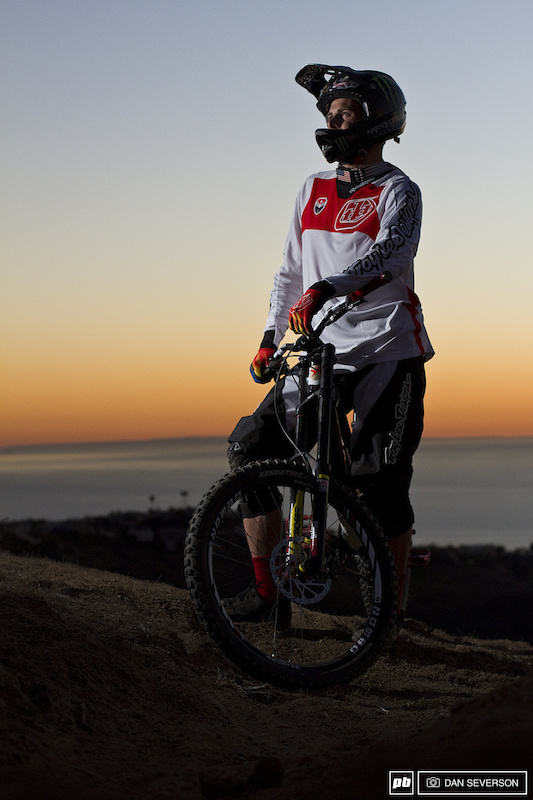 | | |
| --- | --- |
| | Pay is what it is and you can't complain about something that you don't do anything to change. Everybody just complains about being underpaid, but doesn't do anything about it. We are underpaid for the risks we take and the coverage we get, but who can afford to pay us more? A lot of companies are barely able to stay afloat. Outside industry sponsors are coming in to help fund the madness and create progressive, amazing things, but the other industry companies still pinch pennies. A lot of them simply can't afford it, and some of them just don't think the riders deserve it. Well, they get what they pay for. The thing that grinds my gears the most is contest money. Some contests can't afford it, but if the prize purse isn't up to par in snowboarding or skateboarding, people just don't show up. Look at Rampage where the winner gets around $20,000. Not much to complain about, right? The 3D crew was rumored to be making $500,000 in 2010... Any filmer at Rampage is making more for the weekend than 4th place and below. We couldn't have Rampage without filmers, but we obviously couldn't have it without the riders. If you make the finals in a freestyle moto contest, aka if you show up, you usually get paid around $1,000 - $5,000. At our contests you get nothing outside the top ten, besides X Games which we don't have any more. Rampage gets more coverage than street league skateboarding in my opinion, and the winner of a street league contest gets $100,000... six times per year and $200,000 for the championship! I am grateful for what we have in this amazing sport, but it just sucks to have all this money around the contests and have the prize purse always comprised of whatever is left over after everyone else is paid because they just don't show up if they aren't paid their going rate. We are paid far below our potential and other sports. |
| | |
| --- | --- |
| | Some people enjoy questioning my loyalty rather than the brand's. As if there is no way a bike company would drop a rider? The idea of brand loyalty is a bit of a pipe dream and a false sense of security. If you aren't performing, most companies will drop you on your ass. Even if you are performing, they might just let you go after you buy your first home and not tell you until after Interbike when everyone's budgets are all closed. I really FELT that one...With all that said, there are some great brands in this world that will stick by you through the ups and downs. I absolutely love riding for Troy Lee Designs, Oakley, SRAM, Deity, SDG, Monster, and obviously Sensus. I have very close personal relationships with many people in each of those companies and they are like family. They will go above and beyond for me and my family, and they know I will do the same. This is what I want in a frame sponsor. |
You might expect a rider of Zink's caliber to be on a long term lockdown when it comes to a major bike sponsor, but that hasn't been the case in his past. Yes, he has sponsors who have been with him for the long haul, through injuries and other setbacks, including Oakley for twelve years now, SRAM for ten, Troy Lee Designs for nine, Deity for eight, SDG for seven, and four with Monster, but it's not a stretch to say that Cam has moved between frame sponsors faster than many of his peers. Why hasn't he found a long term frame sponsor to call home? ''I have left some, and others have left me,'' he says without any of the mincing of words that we often hear from riders on the subject. ''I have always enjoyed where I was with all the sponsors, and I wouldn't take a paycheck to ride a product that I didn't want to ride... at the time. There have been a few companies that have good people working for them, with a solid image, and they make promises to make new bikes or whatever and it just falls through. There are times when a company promises to pay you, in writing, in a contract, and that falls through, too...'' That last point might not be the end of the world when you're a fresh faced teen who's trying to make a name for himself, but he's long past that stage. Cam the home owner, Cam the entrepreneur, and now Cam the new father, simply can't be in it for the love of the game anymore - love doesn't pay the bills, and equipment troubles make that hard to do as well.
Cam is optimistic despite past setbacks, though: ''I have only been with YT for a month now, but I have a very high respect for the way they do business and their loyalty to riders like Andreu. They get me and we see eye to eye on what mountain biking is and what it can be. They realize that a brand is a living, breathing thing and people associated with it must live the brand. It just so happens we have the same opinions on what is wrong with the mountain bike industry and they have the power to change it! It's a perfect fit, and I can see myself being with them for the next ten years or more.'' Strong words from a rider who isn't afraid to call it as he sees it.
So, has Cam found a place to call his home at YT Industries? He certainly does seem like a good fit, with the pairing of Cam with Andreu Lacondeguy, another hard charging rider known for his all-or-nothing approach, likely to lead to some exciting times. YT Industries has embraced Lacondeguy's somewhat controversial persona, a fact that means Zink might feel more at home than he has with some of the more subdued North American companies, and if Zink's signing is any indication, we can expect to see their bikes on our shores in the near future. For his part, Cam seems to be excited to be involved with a brand that fits his image: ''The new bikes that you haven't seen yet are unbelievable. That, and the vulgar advertising that they aren't shy about. I don't know if people will be as accepting of their company slogan here on a predominantly English speaking continent, but 'f*cking good times' is what I am all about, too. ''If good times for Cam means throwing down massive moves on the center stage, and some stability when it comes to a bike sponsor, we're all for it.