Crankworx Whistler's GoPro Dirt Diaries video contest gets a facelift and gives riders the story telling power.
In its second year at Crankworx Whistler, the GoPro Dirt Diaries have undergone a format overhaul that puts the creative and storytelling control in the hands of professional riders. Six mountain bike athletes will be chosen to compete in the video contest and each will be tasked with hand-picking their own teams. Crews will be given seven weeks to create videos to be screened on Tuesday, August 13, 2013 in Whistler's Celebration Plaza in front of a live audience.
| | |
| --- | --- |
| | Crankworx Whistler attracts so many high profile film and photo focused athletes each year that we wanted to give a handful of these riders a chance to tell their own story and compete through the GoPro Dirt Diaries, when we sat down with key athletes about this concept in the spring, they were really stoked about it, and we knew we were onto something. It'll be awesome to see what they create come show time August 13. - Darren Kinnaird, General Manager of Crankworx |
In the revised format for 2013, six athletes whose primary riding focus is in photo and film will be selected to compete in the GoPro Dirt Diaries. Once announced, riders must assemble a team of maximum six people including film crew, editors and other athletes. Teams will have from June 1 until August 5, 2013 to collect content from anywhere in the world to tell their story, with 25 per cent of each submission filmed in the Whistler Mountain Bike Park. Submitted edits must run between four and six minutes in length and need to be focused on a storyline of each team's choosing. Submissions will be judged based on storyline substance, videography, riding and editing and will be screened in front of a panel of expert judges and a massive live audience at Celebration Plaza in Whistler on Tuesday, August 13.
Judges will determine the top three teams with $5000 being awarded to the first place video, $3000 for second place and $2000 for third.
Selected riders for the GoPro Dirt Diaries will be announced at the end of May 2013 and their progress will be tracked throughout the filming process through social media channels and on
crankworx.com
.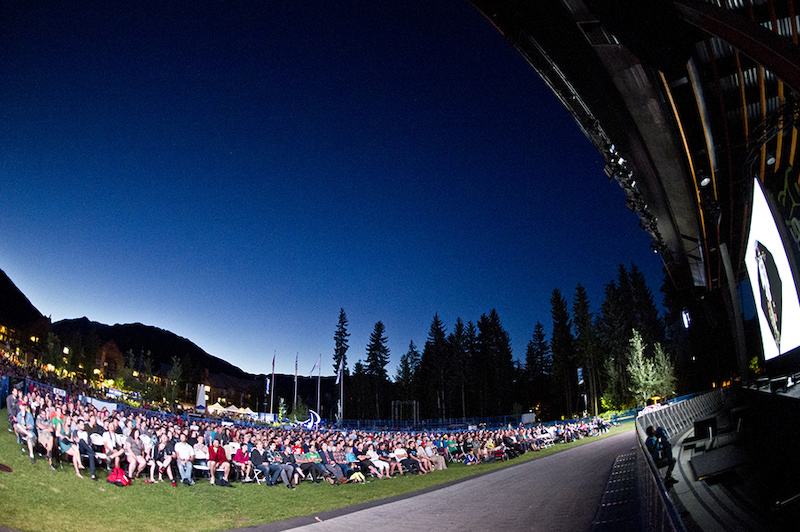 August 9-18, 2013, the world's best downhill, slopestyle and enduro riders will migrate to the Whistler Mountain Bike Park for the 10th Annual Crankworx Whistler. Crankworx Les 2 Alpes will take place July 6 – 14, 2013 and is the only Crankworx event to take place outside of North America. High-summer's convergence of all things freeride, Crankworx is a 10-day festival of epic endurance, supreme flow, monster air and vertical-dropping riding. A time-tested stage for gravity-fed mountain biking, Crankworx has forged the future of freeride, launched careers and raised up a spectacle out of dirt, sweat and cheers. Feel the impact. Embrace the amplitude. Experience the awe that is Crankworx Whistler 2013.