Easton's team of wheel-builders, designer/engineers and product managers are ready to talk about any aspect of their products, from on-dirt performance to how they are made.
Type your question into the 'Comments' box at the bottom of this page and Easton's staff will answer it below. Feel free to direct your question to a specific person. Every question and answer will be published for all to see, so you may want to scan previous comments to see if the information that you seek has already been posted.
Helpful tips:
• Try to
stay on point
. Ask one question at a time and follow your question with a brief context about the situation, for example: add your weight, riding style and your bike after a question about handlebar strength.
• Try to
keep your questions to about 100 words
.
• Ask Us Anything is a service to PB readers who are seeking helpful information, not a forum to broadcast opinions or grievances. If you do have a negative issue that you want to ask about, no worries, just
keep your complaints relevant
and in the context of a question so that it can be addressed in a productive manner.
•
Use comment propping
to up-vote questions you care about, and down-vote the losers.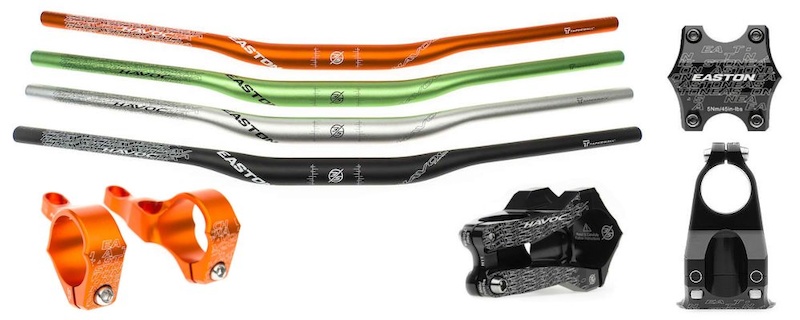 Easton's oversized, 35-millimeter Havoc DH handlebar system has been well received by racers and riders alike.