Windy conditions persisted at the FISE Montpellier slopestyle finals, forcing them to take place on a shortened version of the course. It ended up being more of a dirt jump contest, with the course consisting of a quarter pipe, a setup jump and three larger dirt jumps. Sam Pilgrim showed off his skills with two solid runs, tossing 720s in both, along with a backflip turndown in his first run and a smooth decade in his second, a performance good enough to give him the win by two full points.
Results:
1. Sam Pilgrim 94.67
2. Brett Rheeder 92.67
3. Thomas Genon 84.00
4. Szymon Godziek 80.67
5. Martin Soderstrom 78.33
6. Thomas Zejda 76.33
7. Louis Reboul 73.67
8. Anton Thelander 73.67
9. Amir Kabbani 70.00
10. Peter Henke 69.00
11. Sam Reynolds 55.67
12. Yannick Granieri 38.67
Finale MTB Vallnord Slopestyle Pro - FISE World...
by fise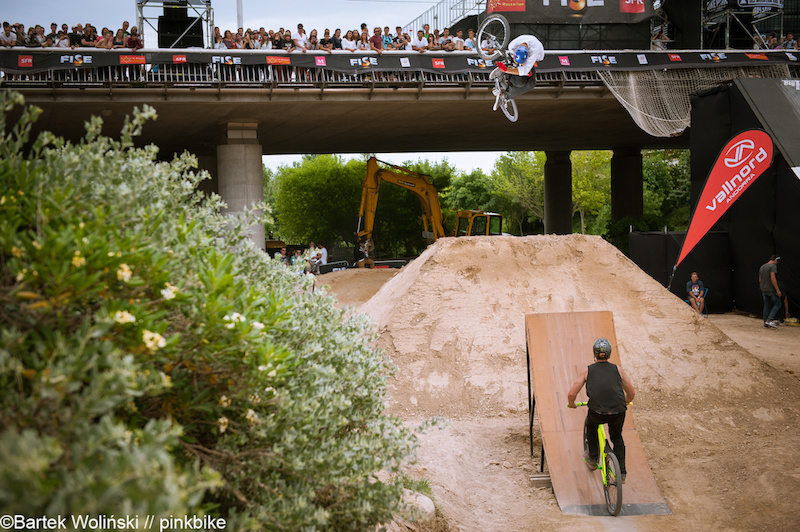 Stay tuned for a full photo recap of the event.