On September 10th, the 25 best freeriders in the world will meet in Nuremberg for the Red Bull District Ride. At this most legendary urban freeride event ever, they will do their best to impress the tens of thousands of spectators with their most progressive tricks and skills. In Nuremberg, the FMBA will be celebrating the end of the season by crowning the FMB World Tour Champion 2011 among 40,000 expected fans – and as a member of the FMBA, you will get the chance to enjoy an exclusive weekend behind the scenes of this mega event.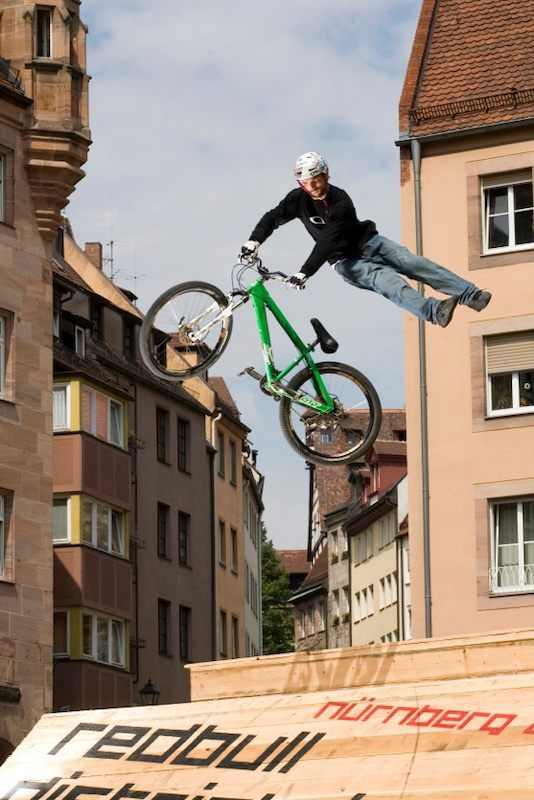 We are raffling off a VIP package for the Red Bull District Ride with very special features among all existing FMBA members and anyone who signs up until September 4th: The winner plus one has free access to the VIP "Friends of Red Bull" area, gets to visit the riders' lounge and a BBQ banquet on Friday and will enjoy an exclusive behind the scenes course walk presented by freeride legend Timo Pritzel. Accommodation will be provided as well as a brand new and special edition TSG "FMB World Tour" helmet that you wont get in any store yet. Meet and greet all the riders on Friday, be right at the course watching the athletes shred, chill out in the VIP Area and make sure you get that helmet signed.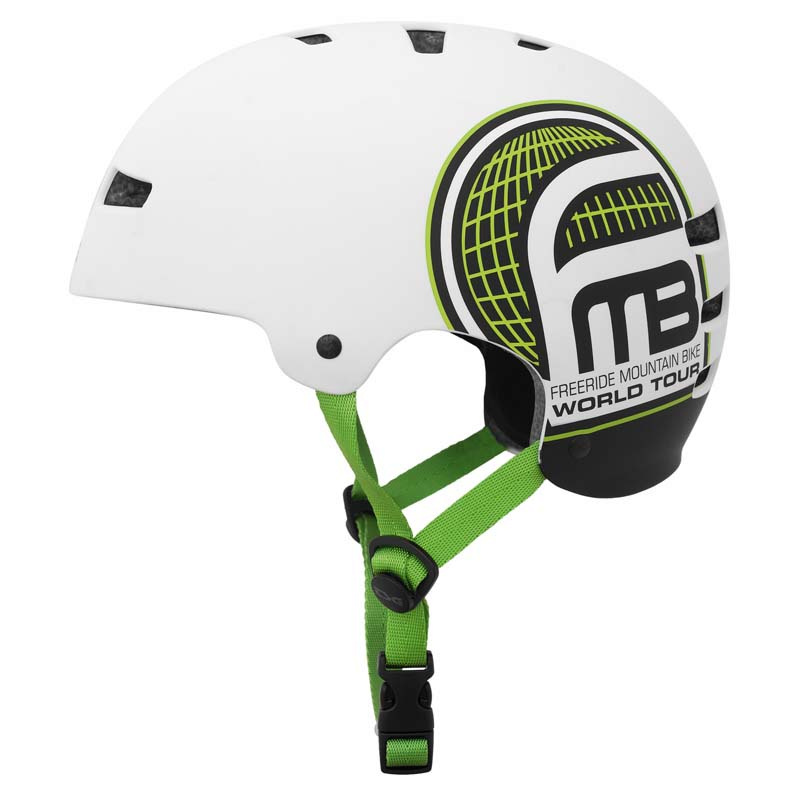 We are giving away this incredible prize to FMBA members only – so if you're not with us yet, just sign up with the FMBA until September 4th, 2011:
www.fmbworldtour.com
Apart from the special prize for the lucky winner, the FMBA also offers many benefits to every member. If you join the FMBA, you'll also contribute towards the association's effort to support and further the freeride mountain bike sport worldwide.
Benefits for members include a 15% discount on day passes at the biggest bike parks in the world, up to 50% discount on subscriptions to some of the leading bike magazines and 10% off your order at www.bike-mailorder.com, along with many chances to win prizes, regular newsletters with updates and your individual FMBA membership card. The FMBA membership fee for regular members is $40 / €25 per year. For more information about the membership and its benefits go to:
www.fmbworldtour.com
General Information about the FMBA:
www.fmbworldtour.com
Take your chance, sign up with the FMBA and on top of the great membership benefits you'll just need a bit of luck to experience this final event of the FMB World Tour live and behind the scenes.
Good luck and ride on!